Natalya Lazar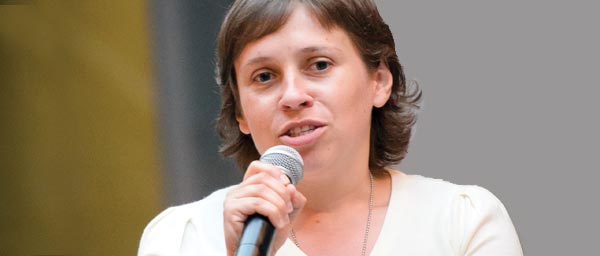 Natalya Lazar, a Ph.D. Candidate in Holocaust Studies at Clark University in Massachusetts, is a recipient of a Kagan Fellowship in Advanced Shoah Studies. Claims Conference fellowships support Ph.D. and postdoctoral candidates pursuing research on Holocaust-related topics.
Her dissertation, entitled "Czernowitz Jews and the Holocaust," explores Jewish life and the changing dynamics of interethnic and neighborly relations in the contested borderland city, placing the Holocaust in the larger frame of mass violence during World War II.
Natalya's research has taken her to archives in Ukraine, Romania, Israel and the United States. She is a native Ukrainian speaker, and also speaks Romanian, German, Russian and English, and plans to study Yiddish. She was a Black Sea Link Fellow at the New Europe College in Bucharest in 2012.  Her dissertation advisor is Dr. Debórah Dwork, Rose Professor of Holocaust History.
Her dissertation committee members are Dr. Olga Litvak (Clark University) and Dr. Karel Berkhoff (NIOD Institute for War, Holocaust and Genocide Studies, Amsterdam).