Claims Conference Publications
Claims Conference in the Media | Press Inquiries | Publications | Videos | Updates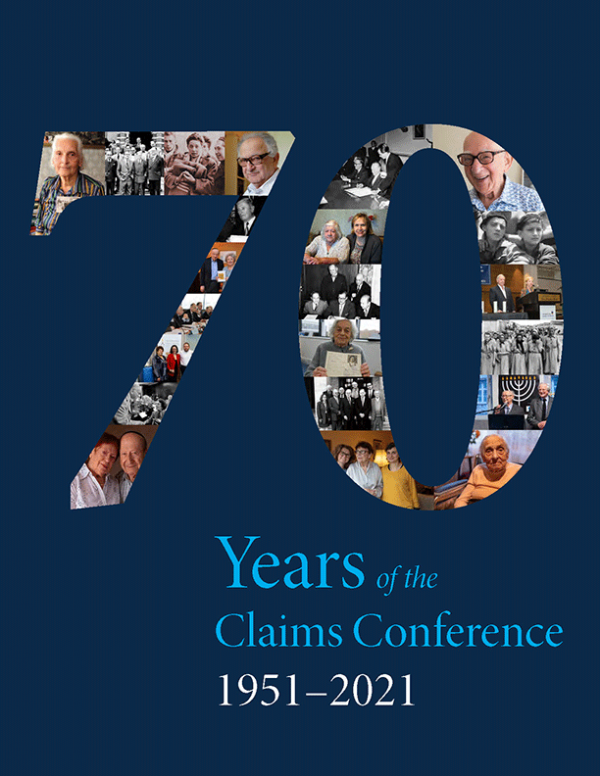 In honor of the Claims Conference's 70th Anniversary, we have prepared a booklet reflecting our work on behalf of survivors over the years. Learn more.
---
Holocaust Knowledge and Awareness Survey
The Claims Conference has conducted seven surveys across six countries examining Holocaust knowledge and awareness worldwide
---
L'Chaim – Claims Conference Health Newsletter
Previous Issues of L'Chaim
Issue VII Winter 2023 (view PDF)
Issue V, Fall/Winter 2021, (view PDF)
Issue IV, Spring 2021 (view PDF)
Issue III, the Chanukah Issue, December 2020 (view PDF)
Issue II, The High Holiday Issue, September 2020 (view PDF)
---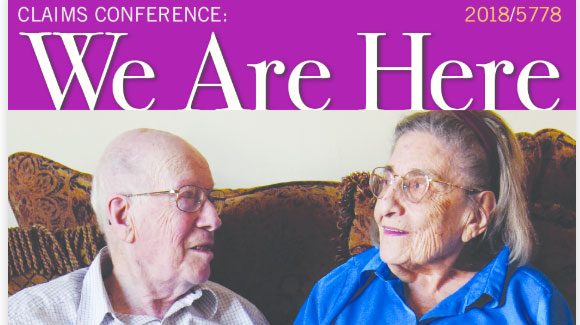 Please contact us if you would like to receive a paper copy of the magazine.
---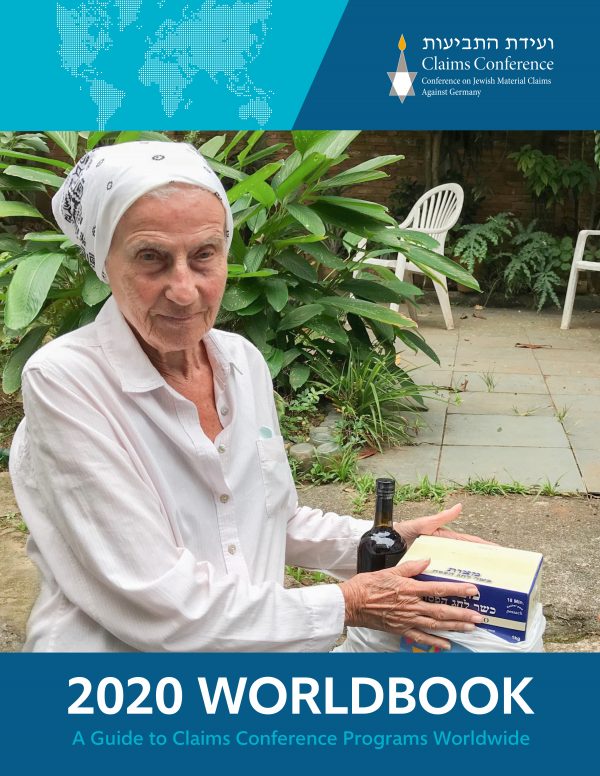 ---
"The Claims Conference is a phenomenon without precedent in Jewish life, and its creation is linked to a catastrophe equally without precedent."
Nahum Goldmann, first president of the Claims Conference
Historical Reports
Report for the Period January 1, 1953-August 31, 1954
Report "Five Years Later", 1958
Report "Ten Years of German Indemnification", Memorial Edition for Nehemia Robinson, 1964
Report "The Eleventh Year", Nahum Goldman, 1965
Report "Twenty Years Later 1952-1972", 1972
Report for the Period January 1, 1973-September 30, 1975
Report for the Period October 1, 1975-September 30, 1978
Report, 1951 – 2001, 50 Years of Service to Holocaust Survivors, 2001

---
Demographics
Publications, studies and demographic information about Holocaust survivors
---
Journals and Reports
Kavod: Honoring Aging Survivors, an online journal for mental health professionals and family care providers of Holocaust survivors addressing the unique challenges of working with this population.
The Role of the United States in Pursuing Compensation for Holocaust Victims and Heirs, and the Historical Bases for U.S. Leadership, an analysis and commemoration of the many decades of crucial U.S. leadership that has helped Holocaust victims receive some degree of moral recognition of their incalculable losses, as well as tens of billions of dollars in compensation and restitution.
---