Claims Conference Publications
---
Holocaust Knowledge and Awareness Survey
The Claims Conference has produced five studies examining Holocaust knowledge and education worldwide
---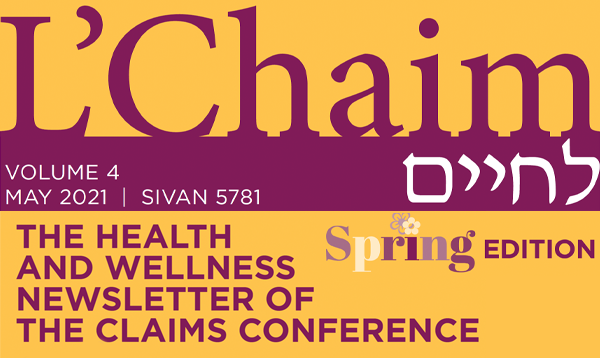 L'Chaim – Claims Conference Health Newsletter
---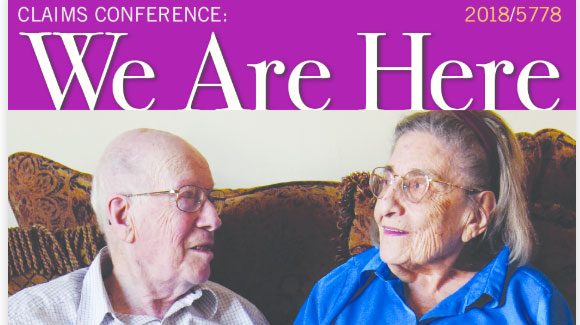 Please contact us if you would like to receive a paper copy of the magazine.
---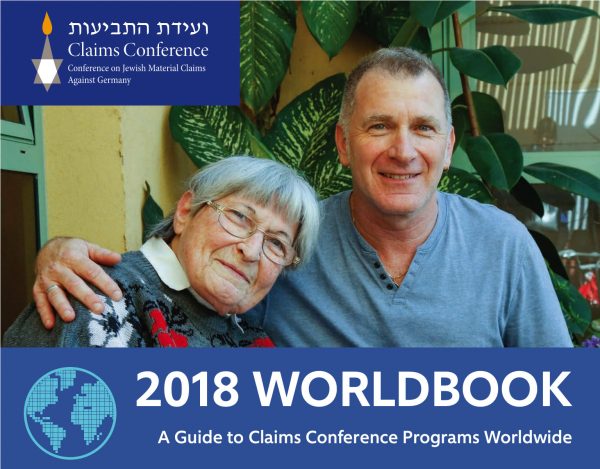 ---
Anniversary Publication
Claims Conference 65th Anniversary Chronology
Claims Conference 60th Anniversary Chronology
Claims Conference 50th Anniversary Chronology Book (request paper copy)
---
Demographics
Publications, studies and demographic information about Holocaust survivors
Map: Estimated Global Nazi Victim Population
---
Journals and Reports
Kavod: Honoring Aging Survivors, an online journal for mental health professionals and family care providers of Holocaust survivors addressing the unique challenges of working with this population.
The Role of the United States in Pursuing Compensation for Holocaust Victims and Heirs, and the Historical Bases for U.S. Leadership, an analysis and commemoration of the many decades of crucial U.S. leadership that has helped Holocaust victims receive some degree of moral recognition of their incalculable losses, as well as tens of billions of dollars in compensation and restitution.
---