Holocaust Research Education & Documentation
APPLICATION INFORMATION
Deadline
March 1 at 11:59 pm ET.
Grant period begins no earlier than January.
Applications must be submitted in English on the Fluxx grant portal.
The online submission form will become available 8-12 weeks before the application deadlines. Start completing the application as early as possible. The application is extensive, and the portal will close at the deadline.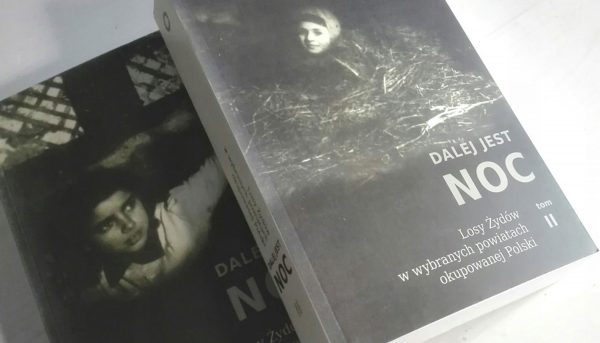 Fluxx
To learn how to use Fluxx, click here.
For technical issues with Fluxx, contact fluxxhelp@claimscon.org.
Guidelines
Projects must be about the persecution of Jews by the Nazis and/or their collaborators, or its consequences.
The Claims Conference does not accept applications from individuals, only from registered non-profit organizations and research institutions (exceptions for film, new media and social media applications).
The start date of the project must be at least 8 months after the application deadline.
The grantee is responsible for securing the remaining sources of matching funding.
Expenses are paid out on a reimbursement basis. Expenses are reimbursed provided: 1) they were expended during the grant period; 2) they were in the pre-approved budget; 3) they are accompanied by proof of expenditure. This includes proof of matching funds.
If a grant request has been previously rejected, one may not resubmit for the same project.
Categories Eligible for Funding
Research and Publications
Translation of existing research
Education Programs
Multi-day Educator Training Programs
Other
Archival Accessibility Projects (e.g. Cataloging, Digitizing, Indexing)
Exhibitions
Recording of new testimonies
New Media
Virtual Reality
Augmented Reality
Video Games
Podcasts
Social Media
Mobile Apps
Online Forum
Other
| New Applications | Maximum Percentage Request Allowed |
| --- | --- |
| Research, Education, Documentation: New Projects (1st year) | 85% |
| *Research, Education, Documentation: 2nd year (use renewal application form) | 75% |
| *Research, Education, Documentation: 3rd year (use renewal application form) | 65% |
| After 3 years of funding, funding will be limited to 50% support from the Claims Conference. | |
Only applications with a robust evaluation component will be considered.
Matching Funds Requirements
Current Renewal Applications will be considered for 50% support.
Documentation: Exceptional Funding
Maximum Percentage
Request Allowed
Documentation: Artifact Collection
90%
Documentation: Recording of New Testimony (including Transcription)
90%
Projects and areas that the Claims Conference does NOT fund
Fine arts projects, such as art exhibitions, music performances, and theater arts
Fiction literature and personal memoirs submitted by individuals
Memorial ceremonies, monuments, and memorial sites
Capital projects
Conferences, except those of unique and exceptional merit
Public lectures and programs for general audiences
College or university courses
Student trips to authentic Holocaust sites in Europe
Programs or assemblies for individual schools
---
For any questions, email NYAllocAdmin@claimscon.org (for all countries other than Israel) or REDIsrael@claimscon.org (for grants within Israel only).