Personal Statements From Victims of Nazi Medical Experiments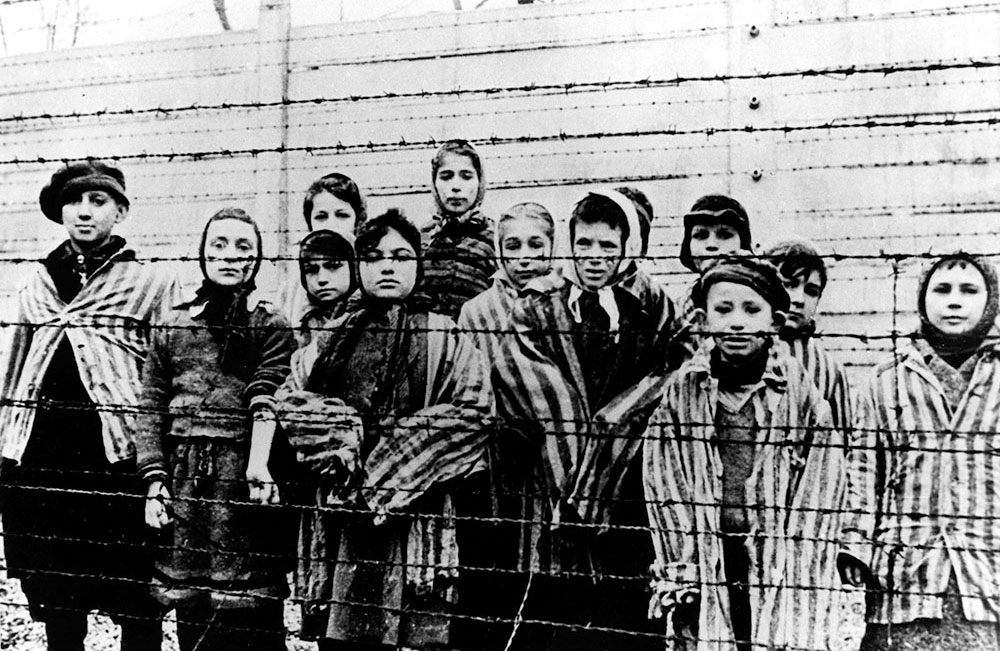 Testimonies of Jewish Victims of Nazi Medical Experiments
The following are testimonies of living individuals who were subjected to Nazi medical experiments and who were identified by the Conference on Jewish Material Claims Against Germany (Claims Conference). These testimonies and those of the other identified individuals will be turned over to the United States Holocaust Memorial Museum (in Washington, D.C.), Yad Vashem (in Israel) and other Holocaust institutions. The individuals listed below want their experiences to become part of the historical record, but asked to keep their names private because of the sensitivity of the material.
Please be advised that some of the following material is graphic in nature.
---
Ms. A, Age 83
Place of Persecution: Auschwitz
Dates: April 1943 to May 1945
"The experiment was done to me in Auschwitz, Block 10. The experiment was done on my uterus. I was given shots in my uterus and as a result of that I was fainting from severe pain for a year and a half. [Years later,] Professor Hirsh from the hospital in Tzrifin examined me and said that my uterus became as a uterus of a 4-year-old child and that my ovaries shrank."
---
Mr. G, Age 82
Place of Persecution: Rabka bei Zakopane
Date: 1942
"[In] 1940-1941 we were living in Krakow, Poland. The Nazis started to build the ghetto. My father finds a house in the province, in between Krakow and Zakopane. The village is called Rabka. This happened because we did not want to go to the ghetto. The SS and the Gestapo robbed all of our possessions from the villa we lived in. And they took us along. I, 20 years [old] at that time, resist, and as a result I was subjected to medical experiments.
What I am about to write you have not heard or read before, as follows: Me and a Jewish American (a watchmaker, passport from the USA) were subjected to medical experiments. SS German Shepherd dogs, belonging to the commander of the SS Obersturmfuehrer Rosenbaum, with a special poison on their teeth … we had to run [and] the dogs had to chase us. Afterwards they examined our wounds, the blood. A doctor … ripped the flesh of my legs and examined it. After some time I was able to escape. First to a peasant in a village—afterwards to friends of mine in Krakow. There my wounded legs started healing. As a result of this experiment (the dog bite and the poison) my whole left foot was ripped apart and during the course of the years I developed wounds and cancer. During August 1962 and November 1962 I was operated [on] in the cancer institute and was treated in Gliwice in Poland. … My good parents were shot in the summer of 1942 under the supervision of SS Obersturmfuehrer Rosenbaum and were buried in the mass grave in Rabka."
---
Mr. B, Age 76
Place of Persecution: Melk
Dates: September 1944 to January 1945
"In Revier Melk, the concentration and labor camp, there was a doctor and nurses in SS uniform (compare with other camp keepers that were not SS). And from time to time civilians came to visit (maybe the drug manufacturers). Without any reason they made a cut, about 10 centimeters long and 2 centimeters wide, in my arm above the palm of my hand. Today I understand that the surgery that was done on me without anesthesia was done purposely with tools that weren't sterilized to cause infection. At the time they kept exchanging the bandages with different medicated creams and liquids. The bandage was not wrapped around the arm but only covered the wound. Every day they examined the cut and each time the cut was about to heal, they reopened it and started the whole thing from the beginning. Once in a while civilians would come to check us and the charts; they made some remarks and gave orders. A part of the experiment was also observation and they also checked our ability to work with the wound. After we transferred to Ebensee I got lucky and a paramedic [who] worked in the clinic took care of me and treated my wound. The final treatment was done in an American military hospital in Linz in Austria. After the release the doctors said that I was very lucky. There are scars until today and pain and limitations."
---
Ms. B, Age 78
Place of Persecution: Auschwitz
Dates: April 1944 to September 1944
"I was put into Barrick No. 10 in Auschwitz in April of 1944. After a month or so of being placed in Barrick No. 10, I as well as the other female prisoners no longer produced monthly menses and experiences terrible effects of a rash. First, pus-filled blisters appeared then turned into sores. In some cases, this rash [occurred] on both arms and my chest. In the morning and the night we were lined up approximately for two hours for 'roll call.' During this time Dr. Mengele came once or twice a week and he pulled out the weak and the sick from the line and they never have been seen again. It was necessary to make sure that the entire body was covered so Dr. Mengele would not see even one sore, or our life would be over. Dr. Gisella Perl assisted Dr. Mengele during the day. However, at night Dr. Perl came into the barrick and administered an ointment with glue-like consistency to every sore, in order to heal this horrific rash. Dr. Perl came periodically to Barrick No. 10 and also went to other barricks to administer this ointment. The rash needed several weeks to clear up; however, it would often return a few days later. In Auschwitz, there was a belief among the female prisoners that the soup we were given to eat was drugged and the drug was the reason why we suffered from this horrific rash. Without Dr. Perl's medical knowledge and willingness to risk her life by helping us, it is would be impossible to know what would have happened to me and to many other female prisoners. I lived in Sighet, the same town as Dr. Gisella Perl, until I was 16, when I was sent away to the ghetto. I remember what a wonderful reputation she had, and how well-known she was in our area. My mother was her patient, and my grandmother went to her husband, Dr. Krauss, who was an internist. When we both in Auschwitz, I remember she was the doctor of the Jews there."
---
Ms. M, Age 73
Place of Persecution: Auschwitz
Dates: June 1944 – May 1945
"I suffered immense pain and cruelty from the experiments. They were inhuman, but because of them I survived. As bad as the experiments were without them I would not be here today to write this … Now that I am emotionally a lot stronger I would like to describe a little more details about my horrible experiments which no matter how hard I am trying I never get over it as long as I live. I was born November 23, 1930. I was about five weeks in Auschwitz alone, separated from my family, my parents, two sisters and two brothers when Dr. Mengele pulled me out of a queue as we were on the way from the c-lager [camp] to the gas chamber. I was the only one picked that day personally by Mengele and his assistant. They took me to his [laboratory], where I met other children. They were screaming from pain. Black and blue bodies covered with blood. I collapsed from horror and terror and fainted. A bucket of cold water was thrown on me to revive me. As soon as I stood up I was whipped with a leather whip which broke my flesh, then I was told the whipping was a sample of what I would receive if I did not follow instructions and orders. I was used as a guinea pig for medical experiments. I was never ever given painkillers or anesthetics. Every day I suffered excruciating pain. I was injected with drugs and chemicals. My body most of the time was connected to tubes which inserted some drugs in to my body. Many days I was tied up for hours. Some days they made cuts in to my body and left the wounds open for them to study. Most of the time there nothing to eat. Every day my body was numb with pain. There was no more skin left on my body for them to put injections or tubes … One day we woke up and the place was empty. We were left with open infected wounds and no food. We all were half dead with no energy or life left in us. [One] day … Russian soldiers tried to shake me to see if I was alone or dead. They felt a tiny beat in my heart and quickly picked me up and took me to a hospital."
---
Mr. K, Age 80
Place of Persecution: Auschwitz
Dates: 1942 to 1945
"As soon as I arrived in Auschwitz I was taken into a room and there I was undressed and made to kneel down … on my knees and my hands. The SS officer [who] was probably a doctor, dressed in white robe, shoved an iron stick, which had a handle on its end, right into my rectum. He then turned the stick and caused an involuntary ejaculation of sperm. A female SS officer [who] worked with the other officer held two pieces of glass underneath my genitals in order to collect a sample of my sperm for the lab. They then made me stand up on a special machine that gave electric waves to both sides of my genitals until again a sperm was ejaculated. After the liberation I was taken to Sanatorium Gauting next to Munich. There I was bedridden for almost a year starting with a weight of only 30 kilograms. During that year I was operated for serious medical problems."
---
Ms. B, Age 77
Place of Persecution: Stutthof
Date: 1943
"It is very emotional, psychologically speaking, to go to details. Please understand. I could never have any children. As I recall they – the Nazi doctors – experimented in my vagina with different instruments and cuts. That was agonizing pain. They gave me all sorts of medicine that made me nauseous. The pain was excruciating and it made me so sick. My female parts are not working. Unfortunately it left me childless. I had a husband, but I couldn't bear any children [and] as a result he divorced me. Also, there was put something in our food that made us sick to our stomachs, and sterile. I was a slave laborer in AE' factory where they produced munition, [and] a factory employee gave me a slice of bread that I wanted to bring to my sister, who was dying from malnutrition. So I hid the slice of bread in my sleeve. Well the Nazi guard found it, resulting in heavy beating across my face, my ears, until blood poured out of both ears. There was no medical attention in [the camp], so my ears became infected. … I was liberated … in Kiel Germany Ostpreusen [on] May 4, 1945. I was completely deaf when they took us to the hospital. Then the doctors took care of me and told me that I had no eardrums left in my ears. As of today, I am very hard of hearing. [I] had lots of surgery, [but it] didn't do any good. In other words, I am now deaf. I am 100% deaf in my right ear, 80% in my left. Not only did I lose my hearing, [which] I so desperately needed in order to continue where I left off at the age of 14 with my voice and singing education: my parents and my own dream was to become an opera singer. I had voice lessons as a child with promises and hope of an operatic career one day. My dreams never materialized."
---
Mr. E, Age 69
Place of Persecution: Mogilev
Date: August 1943 – October 1943
"I was subjected to medical experiments from the beginning of August 1943 until the end of October 1943 under the Nazi regime. In the camp where I was kept as a child, we did not receive any food for days. We cried out for food. Then the boss of the [camp] came up to us children. He distributed various desserts to us children. After a couple of hours, we realized that something was not in order with the food. I got really sick and suffered from cramps, I threw up, had diarrhea, the chills and fever. Many died as a consequence of this poisoned food. Due to this [heavily poisoned] food my legs felt as they would be paralyzed. I could not walk for several weeks and could only be carried. As soon as I recovered, I received numerous injections from a doctor … into the right side of my mouth, close to my lower jaw. Why I was injected, for what and what substance I was injected I don't know, since I was only 8 years old at that time. I still have a hole on my right cheek. The man who ordered all of [this], his name was Knoblauch. After the war he was hunted as a criminal of war."
---
Ms. G, Age 81
Place of Persecution: Auschwitz
Date: March 1944 – April 1944
"Each day I was submerged in hot water. Whenever I tried to put my head out of the water in order to breathe I was forced back into the water by Dr. Josef Mengele's stick. He was enjoying himself. This lasted for 10 minutes. I was immediately afterwards put into cold water and the same procedure was repeated. There were five [people] including myself undergoing the same process. After these daily sessions we were taken to barrack No. 8 – Auschwitz, which was destined [for] those who were to die, to see for how long we were going to survive. A [woman] passing by saw me gesturing and crying for help through a hole in a plank of the wooden barrack. She loosened the plank and wrapped me. I was saved. I know nothing about the fate of the other four persons."