History
The Conference on Jewish Material Claims Against Germany (Claims Conference), a nonprofit organization with offices in New York, Israel and Germany, secures material compensation for Holocaust survivors around the world.
Founded in 1951 by representatives of 23 major international Jewish organizations, the Claims Conference negotiates for and disburses funds to individuals and organizations and seeks the return of Jewish property stolen during the Holocaust.
As a result of negotiations with the Claims Conference since 1952, the German government has paid more than $90 billion in indemnification to individuals for suffering and losses resulting from persecution by the Nazis.
---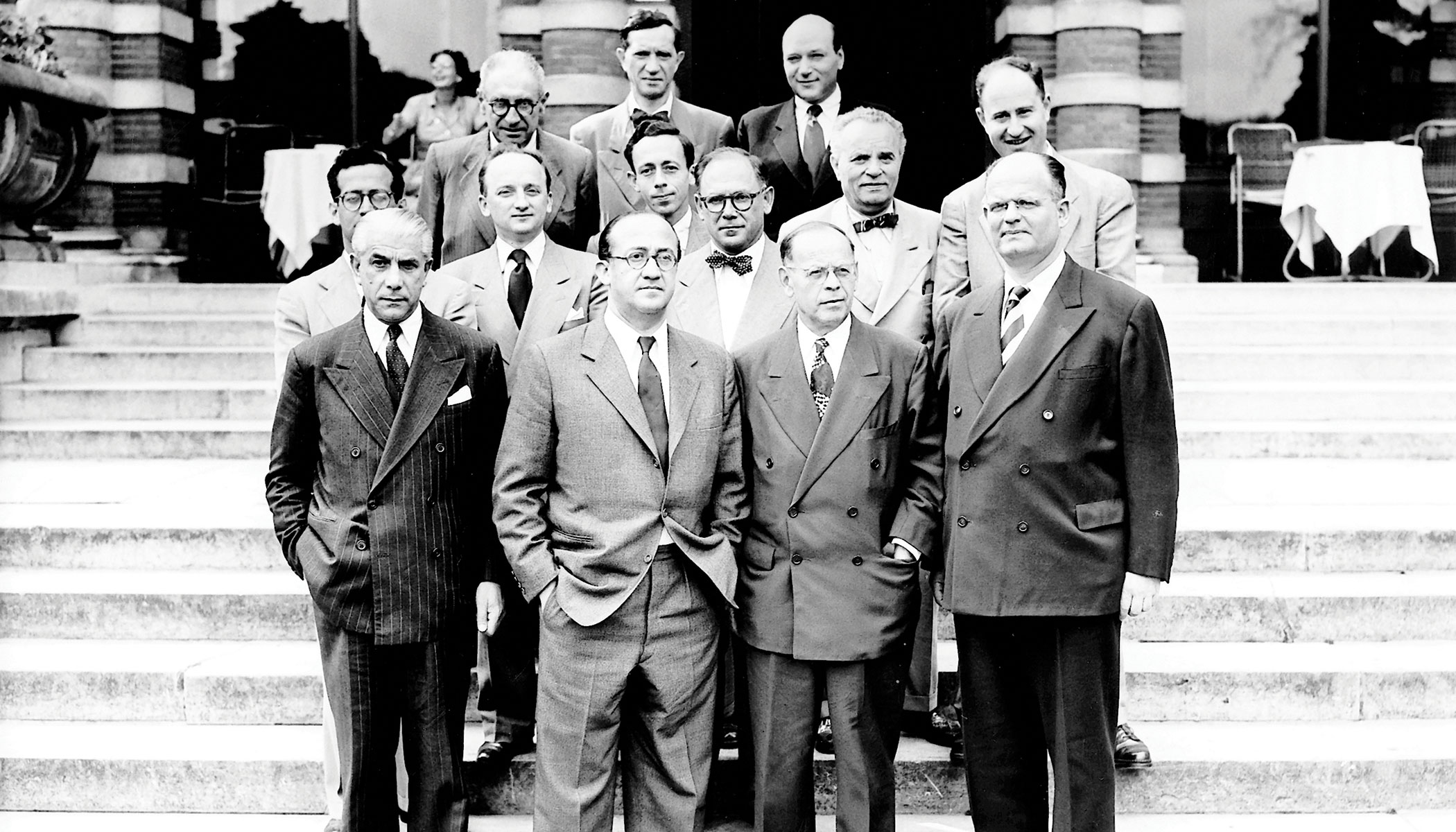 ---
1951
FORMATION OF THE CLAIMS CONFERENCE
The first meeting of the Conference on Jewish Material Claims Against Germany (Claims Conference) included 23 major Jewish organizations coming together to consider landmark negotiations with the West German government for the suffering and losses experienced by the Jewish people during the Holocaust.
The Claims Conference stressed that no amount of money "can make good the destruction of human life and cultural values," or atone for the systematic annihilation of the Jewish people.
---
1952
THE LUXEMBOURG AGREEMENTS
Signed by West Germany and the Claims Conference (and Israel in parallel), the agreements led to legislation for indemnification for the material damages to Jewish individuals and to the Jewish people caused by Germany during the Holocaust.
The agreement was the first of many secured by the Claims Conference in order to obtain a small measure of justice for Jewish victims of Nazi persecution globally.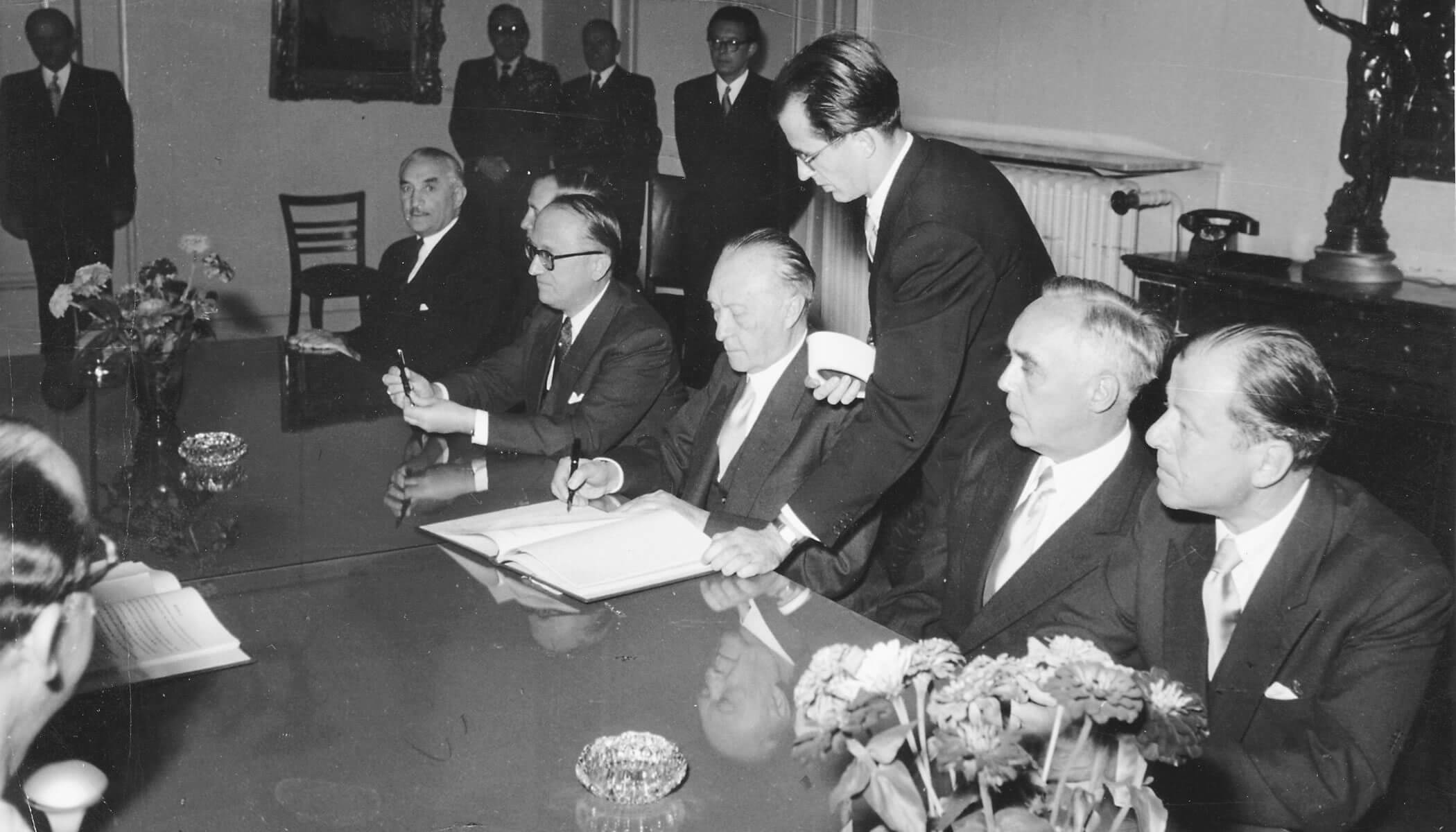 ---
1952
COMMITTEE FOR JEWISH CLAIMS ON AUSTRIA
Established in response to Germany's refusal to accept responsibility for claims coming from Jewish Nazi victims from Austria.
The committee has negotiated for pensions, restitution, home care, emergency assistance programs and benefits for Holocaust survivors from Austria and heirs.
---
1953
YAD VASHEM
The Claims Conference is a founding benefactor, providing 50 percent of the funding for the original building.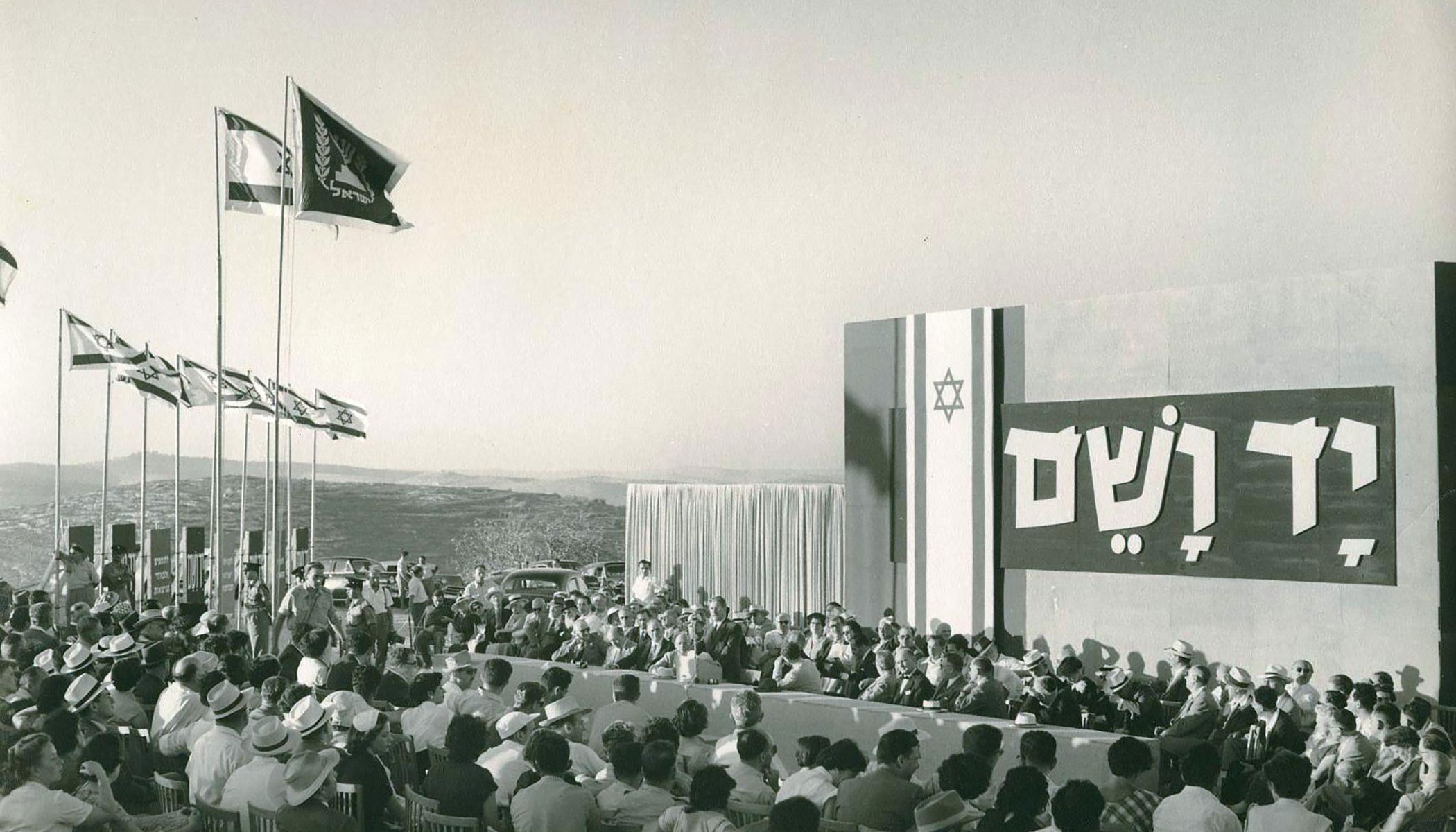 ---
1953
GERMAN COMPANY SLAVE LABOR SETTLEMENTS 
Agreements were reached with several German companies that used Jews as slave laborers including Krupp, Siemens-Halske, Dynamit Nobel, Daimler-Benz and Volkswagen.
---
1963
HASSIDEI UMOT HAOLAM PROGRAM 
The Righteous Gentiles program, known as the Hassidei Umot Haolam program, was created in 1963 to aid non-Jews, now in need of financial assistance, who risked their own lives to save Jewish lives during the Holocaust. The Claims Conference was the first organization to establish a special program recognizing a Jewish obligation to these brave people.
---
1980
THE HARDSHIP FUND
In 1975, negotiations began with Germany to compensate victims of Nazi persecution who were unable to apply for compensation from West Germany while behind the Iron Curtain, subsequently missing the 1969 application deadline for West Germany's Federal Indemnification Law (BEG).
In 1980, the negotiations led to West Germany creating a "Hardship Fund."
Eighty thousand people were originally expected to benefit from the fund, but as of 2017, over 495,000 survivors have been paid a total of approximately $1.5 billion.
---
1990
SUCCESSOR ORGANIZATION
The Claims Conference negotiated for the return of unclaimed individual and communal Jewish property in former East Germany. Without this process, unclaimed Jewish assets would have remained with the "aryanizers" or reverted to the German government.
Nearly $1 billion has been given by the Claims Conference to heirs and further funds from property sales have generated over $2 billion for home care, medicine, food and other welfare services for vulnerable Holocaust survivors as well as to support Shoah education.
---
1992/1998
ARTICLE 2 FUND AND CENTRAL & EASTERN EUROPEAN FUND PENSIONS
The Claims Conference secured the Article 2 Fund agreement in 1992, to ensure that unified Germany would pay monthly pensions to Holocaust survivors who were in camps, ghettos and hiding. In 1998, the Claims Conference secured the establishment of a parallel fund for Holocaust survivors living in former communist countries of Eastern Europe and the former Soviet Union, The Central and Eastern European Fund. More than 125,000 survivors have received pension payments totaling approximately $5.3 billion.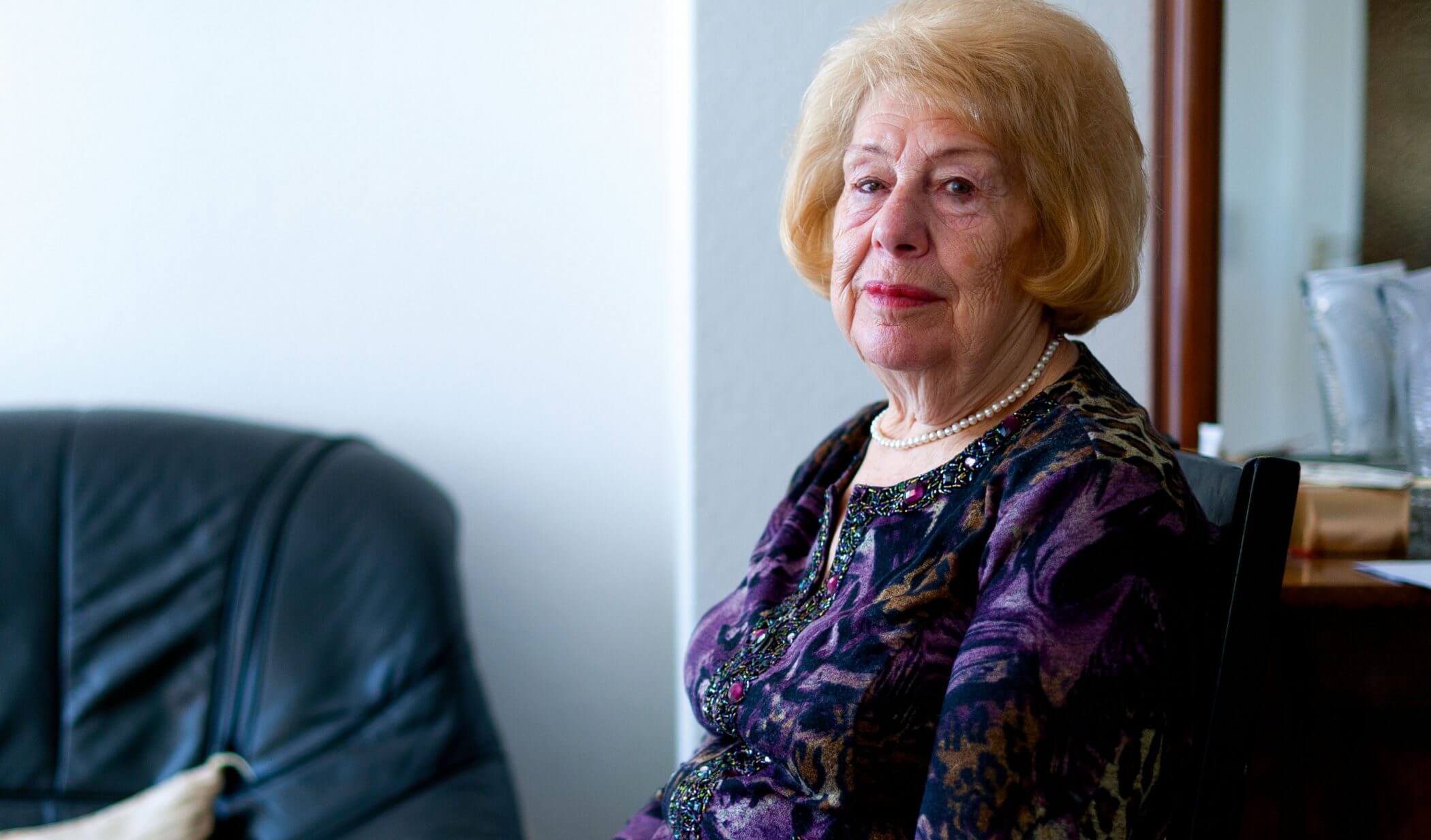 ---
1998
SWISS BANKS SETTLEMENT
The Claims Conference managed the application process for Jewish claimants to the $1.25 billion Swiss Banks Settlement. This allowed for payments to former slave and forced laborers, to Jewish refugees who were turned away at the border of Switzerland or mistreated in Switzerland, aided in the dormant bank account resolution process, and provided funds for welfare programs for vulnerable survivors.
---
2000
PAYMENTS FOR SLAVE AND FORCED LABORERS
The Claims Conference negotiated for payments to Holocaust survivors from the DM 10 billion German Foundation, "Remembrance, Responsibility, and the Future." The symbolic payments from this fund resulted from years of effort to compel the German government and certain businesses to acknowledge their use of slave and forced labor.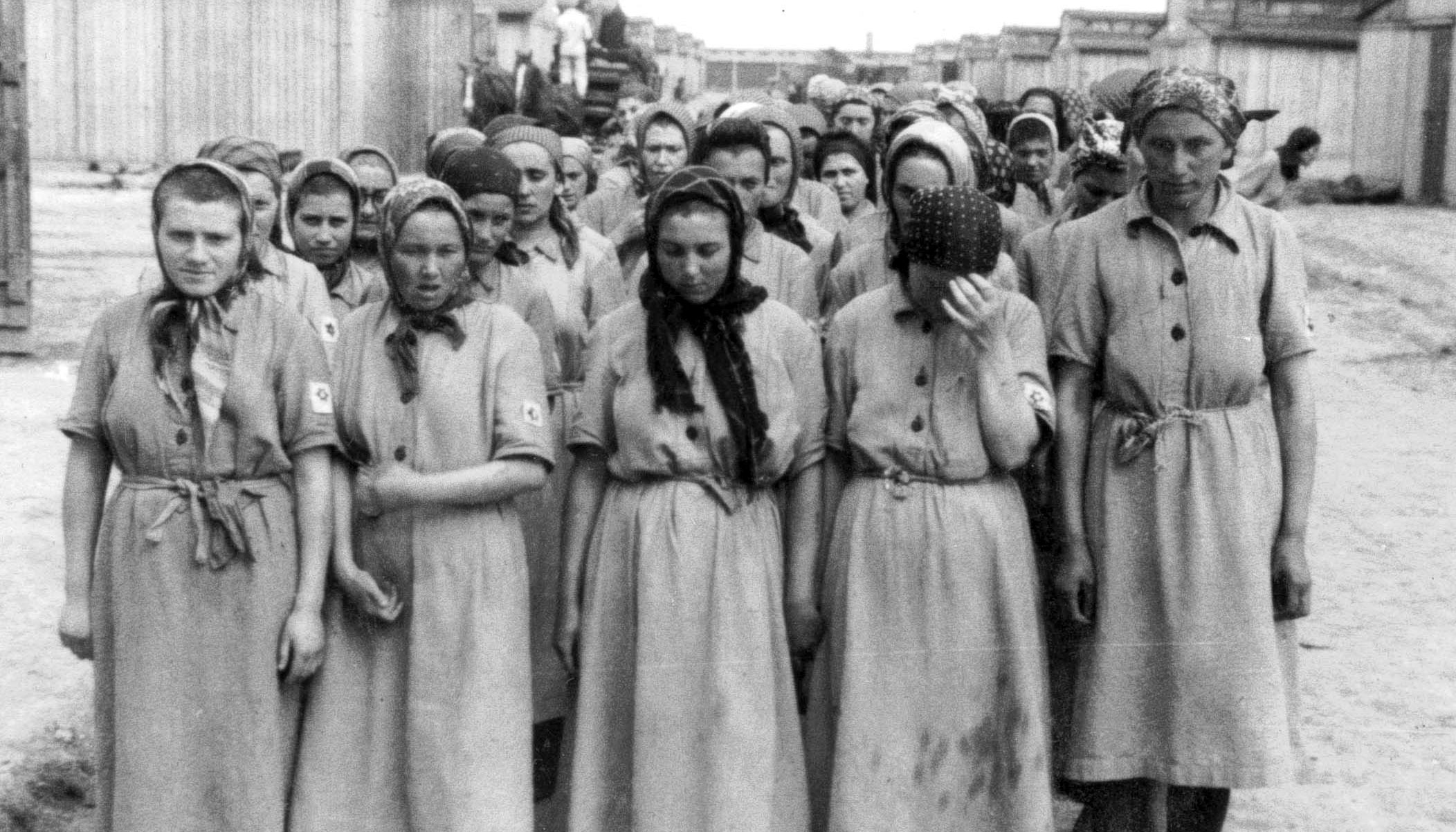 ---
2004
FUND FOR VICTIMS OF MEDICAL EXPERIMENTS AND OTHER INJURIES
In 2005, the Claims Conference concluded payments from the Fund for Victims of Medical Experiments and Other Injuries. The Fund was part of the German Foundation "Remembrance, Responsibility and the Future" and was administered by the Claims Conference for certain Jewish claimants.
---
2013
$1 BILLION FOR HOME CARE
In 2013, the Claims Conference negotiated an agreement with the German government to provide approximately $1 billion over a four-year period for home care for Holocaust survivors, with the annual amount increasing every year through 2017.
The Claims Conference has worked with the German Ministry of Finance to provide comprehensive data on current and projected needs of Nazi victims. In addition to the 56,000 Nazi victims who are receiving Claims Conference-funded homecare, there are an additional 90,000 Holocaust survivors worldwide who receive other welfare services such as food, medicine, socialization programs and transportation from the Claims Conference.
---
2015
CHILD SURVIVOR FUND (CSF)
The Claims Conference negotiated with Germany to establish the Child Survivor Fund, which issues one-time payments of €2,500 to certain Holocaust victims who were children at the time of their persecution.
Many applicants endured unimaginable trauma such as separation from parents, living in hiding, abuse in ghettos and the horrors of concentration camps. To date, the Claims Conference has paid approximately 71,000 Holocaust survivors a total of approximately $185 million.
---
2018
KINDER-TRANSPORT FUND
An agreement was reached on the 80th anniversary of the Kindertransport, to provide compensation payments for survivors.
After Kristallnacht, the situation for Jews in Germany was reaching crisis proportions. Jewish families began urgently searching for any avenue to get their children to safety. Over 10,000 children were saved from death when parents, who were desperate to save their children from the horrors of life under the Nazis, found refuge for them in England – often tragically relinquishing their babies and infants to the care of older children for the possibility of getting them to safety. Most of the children never saw their parents again.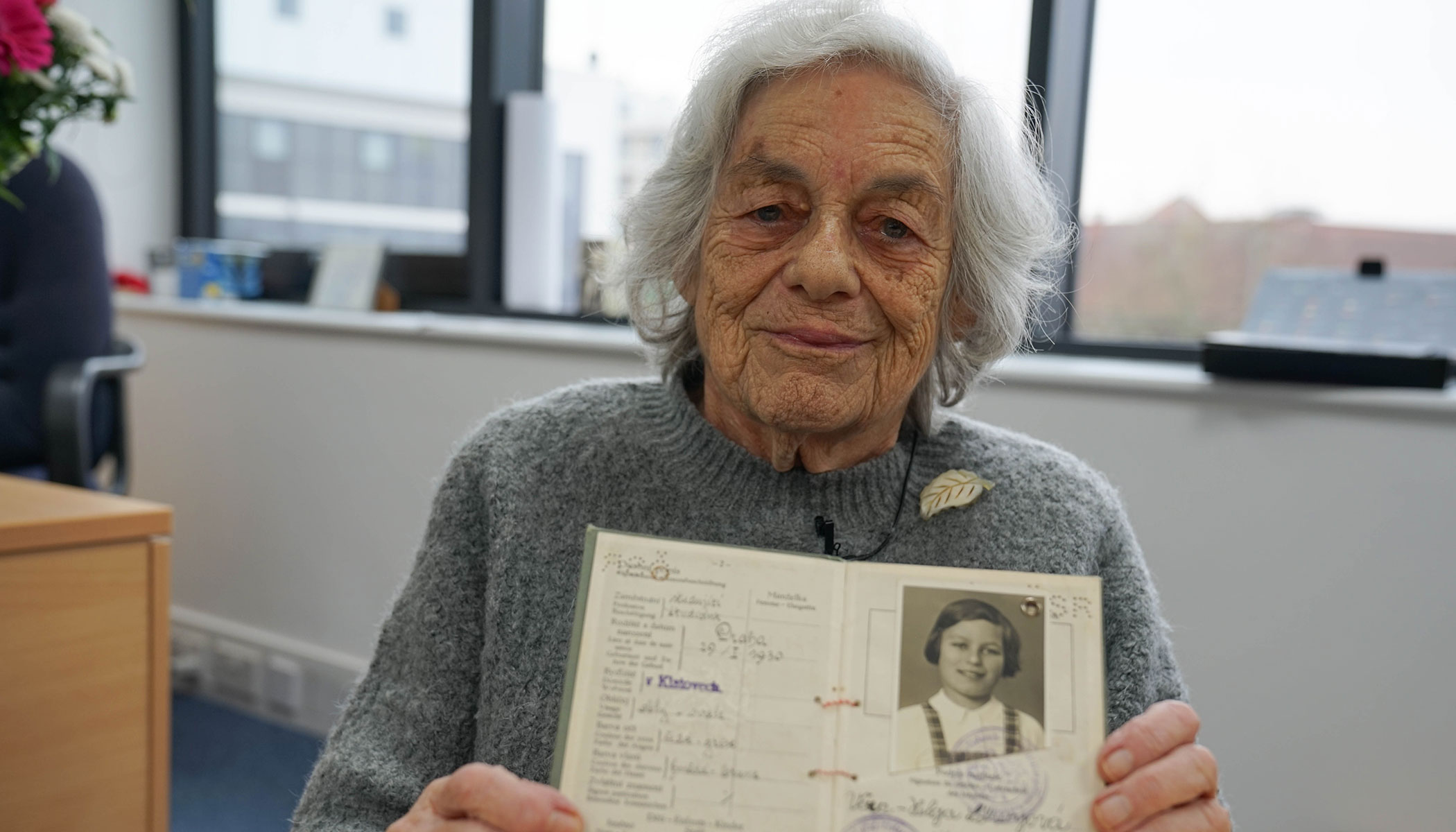 ---
2019
SPOUSE OF HOLOCAUST SURVIVOR FUND
In 2019, the Claims Conference obtained an agreement on a Surviving Spouse Payment. Previously, monthly pensions under the Claims Conference Article 2 and Central and Eastern European Funds, often a major source of a couple's income, ended when the survivor passed. This new agreement allows a surviving spouse, as of January 1, 2020, to receive a payment for a period of 9 months to aid them with funeral expenses, living expenses and other financial adjustments.
---
2021
AND BEYOND
In 2021, the Claims Conference will distribute approximately $625 million in direct compensation to over 260,000 survivors in 83 countries and will allocate approximately $640 million in grants to over 300 social service agencies worldwide that provide vital services for Holocaust survivors, such as homecare, food and medicine.
---
Learn more about our 70 year history of seeking justice for Holocaust survivors.