Fellow Profile: Ella Florsheim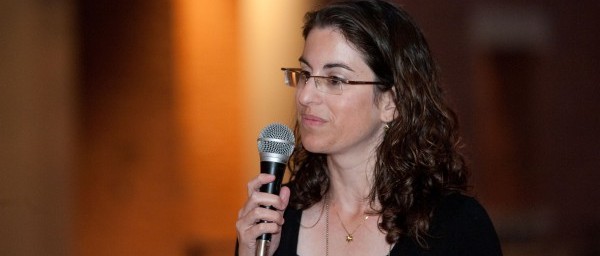 To help ensure that serious study and research of the Holocaust continues even after survivors are gone, the Saul Kagan Claims Conference Fellowships in Advanced Shoah Studies supports selected Ph.D. candidates around the world.
Ella Florsheim of Israel grew up listening at the Shabbat table to her grandparents' tales of surviving the Holocaust. During her National Service working at Yad Vashem, Ella encountered Yiddish for the first time from the inscriptions on the backs of photographs. "I believe my further studies not only of Jewish history, but also of the language of those Jews – Yiddish – enabled me to gain a deeper understanding of their world and culture," Ella says.
Ella is now a Kagan Fellow at the Hebrew University of Jerusalem, researching the period immediately following the Holocaust and the revival of Yiddish during that period. "I hope my research will tell of the important role that Yiddish played during this period of 'returning to life' and how it contributed to the rehabilitation of survivors," Ella says.
Ella was grateful for the opportunity to meet the other Kagan Fellows at the 2011 annual conference, held at the U.S. Holocaust Memorial Museum. "Writing a Ph.D. in humanities is a very lonely job," she said. "You sit in archives, you sit in libraries and you basically work by yourself. The sense of being part of the group and being supported by the best academics in the field worldwide gives you a different perspective of your work and to know your work will be viewed by them is motivating."
Visit the website of the Saul Kagan Fellowship For Advanced Shoah Studies.