Home Care Services
The Claims Conference provides home care services for elderly disabled Holocaust survivors in 47 countries around the world. Our network of partner organizations helps ensure that Holocaust victims are treated with sensitivity and compassion and know they are not alone.
How We Help
Home care attendants provide personal care to Holocaust victims in their homes to allow them to live at home for as long as possible. Homecare includes help with activities of daily living like bathing, dressing, and eating; administering medication; light housekeeping and cooking; and chores such as shopping.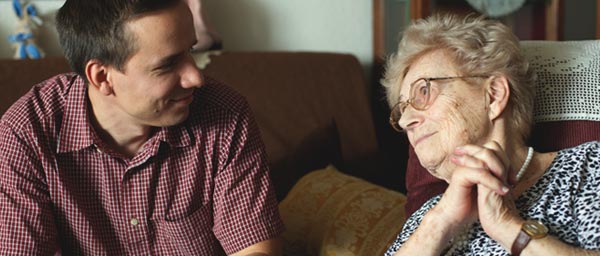 Home care services
Services are provided by local agencies that receive grants from the Claims Conference. Some of the services our agencies provide include:
home care and cleaning services
comprehensive case management
transportation to appointments
adult day center services
emergency financial assistance
meals-on-wheels
medical equipment
medications
medical programs
respite care for caregivers
socialization programs.