Survivor Story: Agnes Rezsone Bartha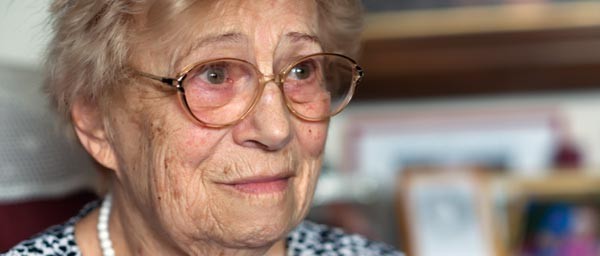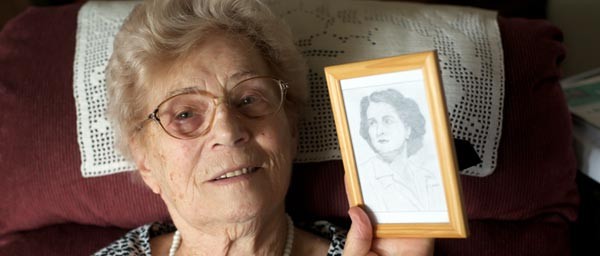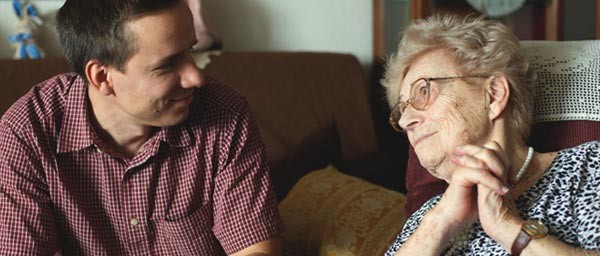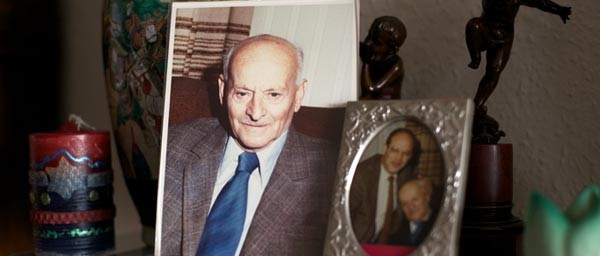 Displayed on a desk in Agnes Rezsone Bartha's spotless Budapest apartment are some of the many letters, drawings and photographs she has received over the years from Hungarian schoolchildren to whom she has told her life story. The schoolchildren who connect with Agnes' story send pictures they have drawn of her wartime experiences. Each offering is precious.
"It's important to be together with love and not hate," she says is her life motto. The students' love for her means so much "because they are innocent," she says.
Now 90, Agnes retells her story to whoever will listen. Born Agnes Schwartz, her first husband was a non-Jew, and his parents were so deeply against the union that in 1942 they had Agnes' father arrested and deported to Austria, where he died. The marriage then dissolved because the man insisted she give up her Judaism. Agnes lived for several years in Budapest and studied photography, but when the Nazis invaded in 1944 she was deported to Ravensbruck, where she worked in a Daimler-Benz factory. "I thought I would never laugh again," she remembered. She and her sister are the only members of their family to survive the Shoah.
During the war, Agnes' life was saved by a friend she made at Ravensbruck. The two women escaped from a forced march, and survived by hiding for six weeks. Both vowed never to talk of their Holocaust experiences, but when Agnes was interviewed in 1992 for a history of Daimler-Benz, the author suggested she conquer some of her pain by telling her story to schoolchildren. She has done so ever since. After her friend died, Agnes has continued to keep her memory alive by displaying a book in which her friend's paintings were published.
Agnes is grateful for the assistance she receives from the Claims Conference. She is one of thousands of survivors in the former Soviet bloc who will be helped by a new agreement the Claims Conference negotiated in 2012 with the German government. Those who receive payments from the Central and Eastern European Fund (CEEF) saw their monthly pension increase on July 1, 2013 from €300 to €310. The new payment will be equal to the pensions paid under the Article 2 Fund to survivors in other parts of the world.
Since 2006 Agnes has received various services from the Hungarian Jewish Social Support Foundation (HJSSF) in Budapest, funded by the Claims Conference. Among her many illnesses, she suffers from three herniated disks in her back, severe osteoporosis and hip problems. She has had two strokes. Agnes uses a walker and cannot leave her apartment without help. She is invited frequently to speak at the Holocaust Memorial Center in Budapest but cannot get there on her own. The only family she has nearby is her sister; she never had any children, but has a stepson from her second marriage who lives in Canada.
HJSSF helps Agnes with transport to doctors' offices, reimbursement for medicines and medical supplies, and weekly physical therapy appointments. Starting in 2012, a homecare aide comes three days a week to cook, shop and help Agnes to walk outside. She now feels part of the community. "It is critical for me to receive these services from the program offered by HJSSF," she said.
The services provided by HJSSF help Agnes to live out her days at home, the goal of Claims Conference social-welfare funding.