Tell Me, Inge
A Holocaust Education Curriculum Guide for Teachers for the Application of XR Technology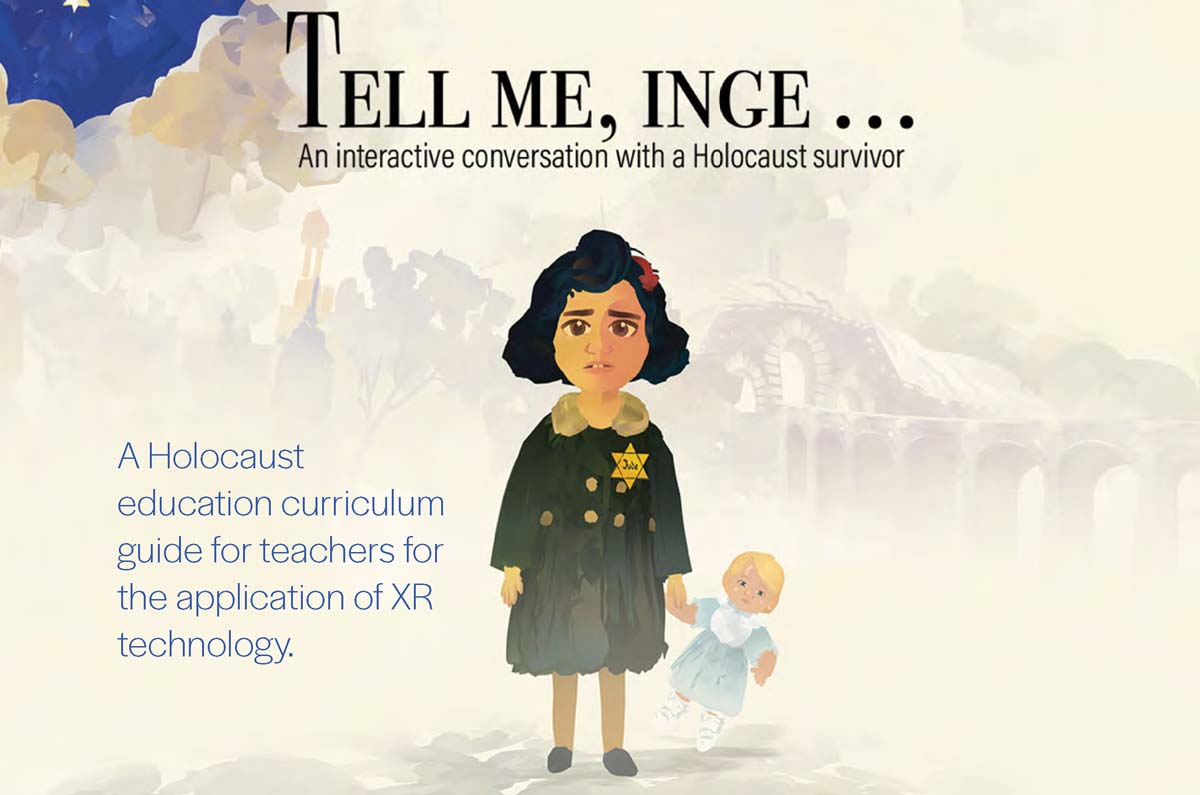 About the Project 
This curriculum guide is a companion to the interactive VR (virtual reality) website, Tell me, Inge…. The project uses artificial intelligence to recognize students' speech and enables them to engage with Holocaust survivor Inge Auerbacher directly, imitating a real-life interaction.
The experience brings to life Inge's story about her time in the Theresienstadt ghetto and its impact on her life and her family. Born in Germany in 1934, Inge faced unimaginable adversities of the Holocaust as a seven-year-old girl when she and her parents were deported to the ghetto. As one of its few child survivors, she eventually immigrated to the United States with her parents, where she battled tuberculosis for many years. In the 1980s, she attended one of the first Holocaust survivor gatherings in Israel, prompting her to share her story publicly. She has since authored numerous books, poems, and music, dedicating herself to raising awareness about the Holocaust among young students.
To accurately represent Inge's story, the production team worked closely with Holocaust experts and oral historians. Viewers can ask questions and listen to Inge's answers, accompanied by animated illustrations, reliving her childhood memories, her survival during the Shoah, and her profound reflections on this experience in adulthood.
Tell me, Inge… is free and accessible in English and German languages through a dedicated website and compatible with mobile, desktop and VR glasses.