Café Europa Social Program for Holocaust Survivors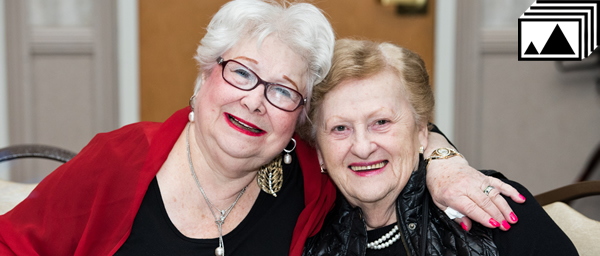 The Claims Conference provides support to individual social services agencies worldwide to host luncheons, dances, talks, and community events called Café Europa. These programs are for Holocaust survivors to meet over a meal and form community. The name comes from a cafe in Stockholm, Sweden where survivors would meet after the war to try to find family and friends.
Many survivors only feel genuinely comfortable among others who have shared similar experiences and instinctively understand each other. Days in advance of each program, agencies receive telephone calls from attendees eagerly anticipating the event. Survivors dress in their best clothes and use Café Europa as an opportunity to have their hair styled.
Such experiences nourish the soul and are as important to the survivors' well-being as any of the other services provided. Café Europa immeasurably adds to their quality of life and in many cases gives them emotional strength to keep going.
It is truly a highlight of the year for them.