Latin America, Australia & Other Regions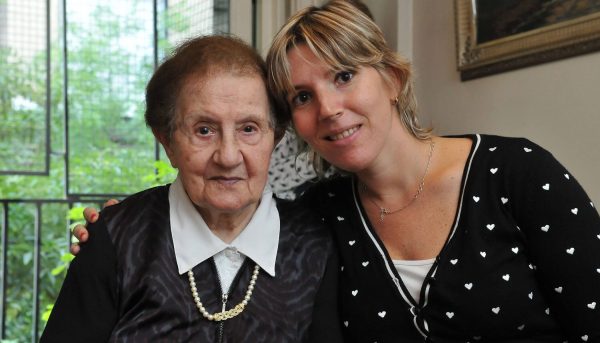 ---
Background
Australia and New Zealand
In Sydney, the Jewish Centre on Ageing operates the city's only kosher meal program. Through hot lunches at its drop-in center and its home delivered meals program, the Centre provides approximately 400 Nazi victims with food on a weekly basis, serving more than 26,000 meals in a year.
Jewish Care in Sydney and Jewish Care in Melbourne provide case management, homecare, counseling, social programs, and other services benefiting more than 600 Nazi victims.
A Claims Conference allocation to the Wellington Jewish Care of the Aged Society supports short-term emergency financial assistance to needy Nazi victims throughout New Zealand.
Latin America
In Argentina, the Claims Conference funds a program through the Tzedaka Foundation to assist needy Nazi victims. The program provides health care, including a pharmacy program providing free or low-cost medications, and arrangements with several doctors to provide free consultations, checkups, examinations, and minor procedures. In addition, the program provides homecare, food, payment of basic utilities, counseling, legal assistance, and help in covering basic expenses. There are also social gatherings and weekly workshops for survivors.
In Brazil, the Claims Conference supports União Brasileiro-Israelita do Bem-Estar Social–UNIBES, a Saõ Paulo organization established in 1915 and today the primary organization in Brazil providing social services to Nazi victims. UNIBES provides chore and housekeeper services, personal care, medicines, medical care, medical equipment, and transportation to Nazi victims, with Claims Conference funding. The Claims Conference also funds Instituicaõ Beneficente Israelita Ten Yad in Saõ Paulo, which provides weekly food packages to Nazi victims.
In Uruguay, Claims Conference allocations enable the Fundación Tzedaká to provide emergency financial assistance to Nazi victims, homecare, and a Café Europa.
The Claims Conference also funds emergency assistance programs for Nazi victims in Chile, Mexico, and Venezuela.
Algeria, Tunisia and Morocco
While a majority of the Jewish population has emigrated from Tunisia and Morocco, elderly Nazi victims who were unable to leave remain. All of them were subject to Nazi occupation during World War II. In many cases, these individuals never worked; they remain to this day outside even Tunisia's modest welfare safety net, and are completely dependent on the Jewish community for all their medical, social, and financial needs. With the financial support of the Claims Conference, the community has expanded its social services program enabling vulnerable Nazi victims to remain at home. These services include a medical assistance program, which provides medications and major medical interventions, a food program, home care, and home-related assistance.