Rosh Hashanah
Claims Conference in the Media | Press Inquiries | Publications | Videos | Updates
Rosh Hashanah is a time of reflection, renewed inspiration, and strengthened connections. As we start a new year, we take pride in the progress we've made this year, underscoring our unwavering commitment to the well-being and dignity of survivors around the world.
During this holiday season, the importance of social connections and community for survivors cannot be overstated. This past week, the Claims Conference had the privilege of participating in Rosh Hashanah gatherings for Holocaust survivors.
In Cologne, Germany, Shoah survivors celebrated Rosh Hashana together with friends and caregivers at Treffpunkt Mifgasch. The tables were set with traditional apple and honey. It was a warm, friendly and fun afternoon — the meaning of the High Holidays was spoken about, poems were recited, there was singing, dancing and laughter. The choir of the Mifgash sang Russian, Hebrew and German songs. The festivities included survivors who recently fled Ukraine, now making a home in Cologne.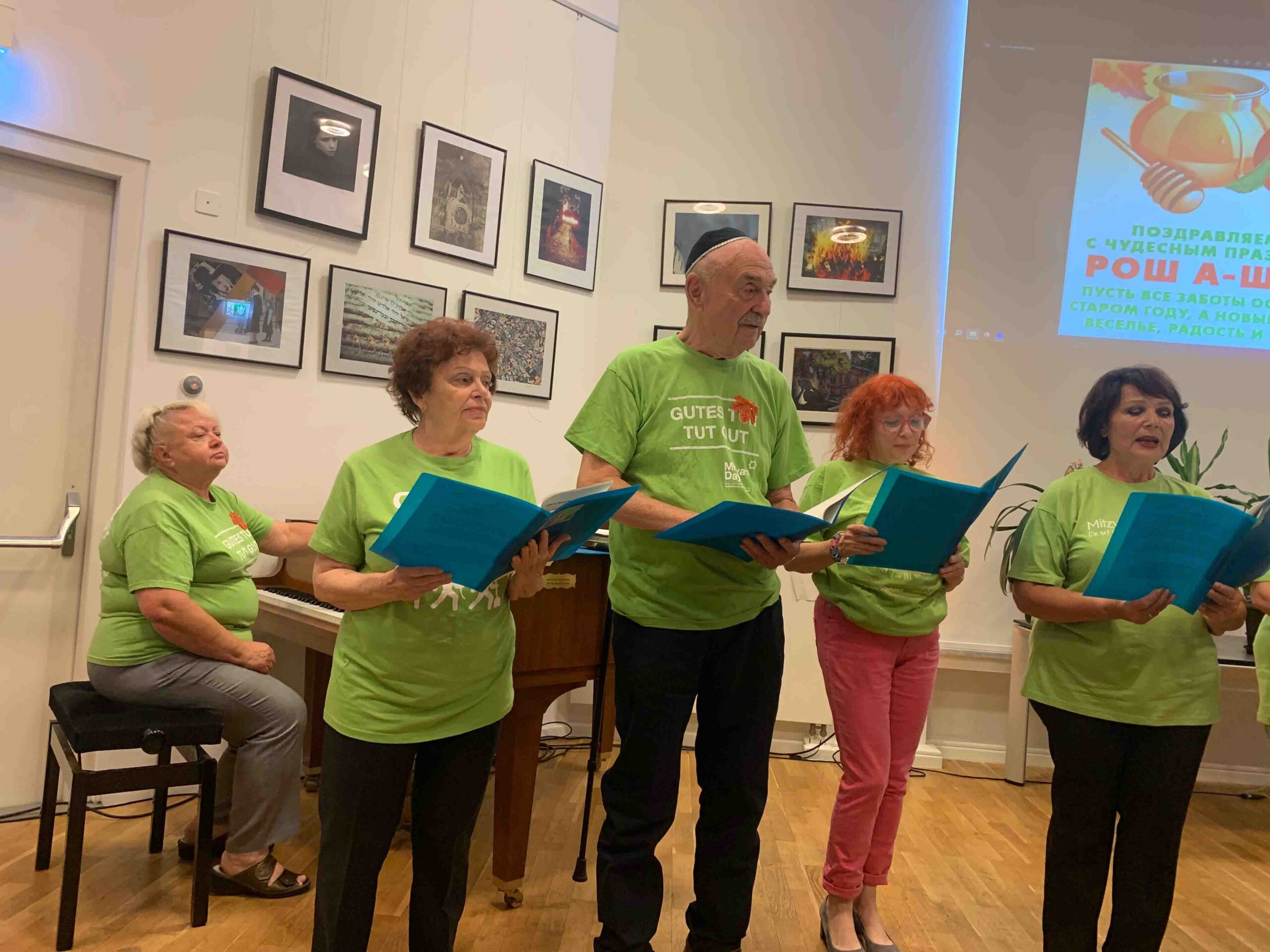 After three hours, the participants left the center in Cologne thanking the caregivers for the many activities and celebration, already looking forward to the next meeting. As one survivor noted, "My family does not live in Cologne, but I will stay here; the Mifgash is my home, my family."
In the U.S., volunteers from the Samost Jewish Family & Children's Service (JFCS) of Southern New Jersey took to the streets to deliver more than 100 Rosh Hashanah meals Holocaust survivors.
Adding some extra sweetness to the New Year, each survivor was gifted a honey cake prepared by the JFCS Soups and Sweets Culinary Training program for adults with disabilities.
Survivors also celebrated Rosh Hashanah in Broward County, Florida. This year, Goodman Jewish Family Services of Broward County delivered 1,000 packages to families and individuals, including 600 Holocaust survivors. These packages were filled with apples, honey, grape juice, candles, honey cake, a Jewish calendar, a traditional meal, and a personal hand-written note, enabling survivors to enjoy the holidays with friends and family.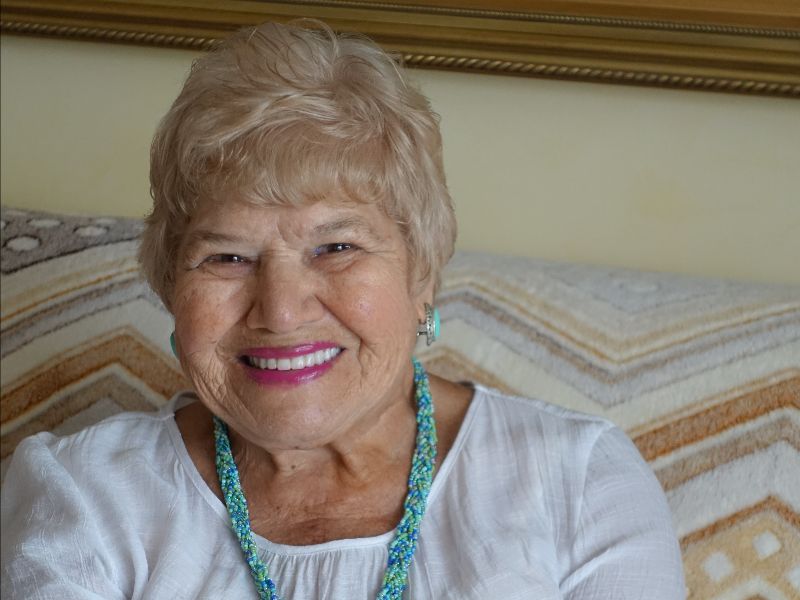 During Rosh Hashanah, the agency highlights the story of one of the Holocaust survivors receiving a package. This year, the organization celebrated survivor Liza Feygelman, 89, of Hallandale Beach, Florida. At age 7, Liza and her father fled Belarus to Siberia, unable to take her mother and hospitalized sister with them, never seeing them again.
The importance of celebrations like these cannot be overstated. We are proud to support agencies around the world, fostering a sense of community and reminding Holocaust survivors – many of whom would otherwise not have the means to celebrate – that they are not alone.