Lincoln Center Film Screening
Claims Conference in the Media | Press Inquiries | Publications | Videos | Updates
Nearly 300 people filled to capacity the Walter Reade Theater at Lincoln Center in Manhattan for a movie screening of Who Will Write Our History. The event was hosted by the Claims Conference in partnership with the United States Holocaust Museum (USHMM), Katahdin Productions and World Jewish Congress President and Claims Conference Board Member, Ambassador Ronald Lauder.
The film, written, directed and produced by Roberta Grossman and executive produced by Nancy Spielberg, reveals how an undercover organization of Jews in the Warsaw Ghetto – many did not even know about each other – vowed to describe what was actually happening in the ghetto from the Jewish perspective so as to overcome the insidious Nazi lies and propaganda with pen and paper.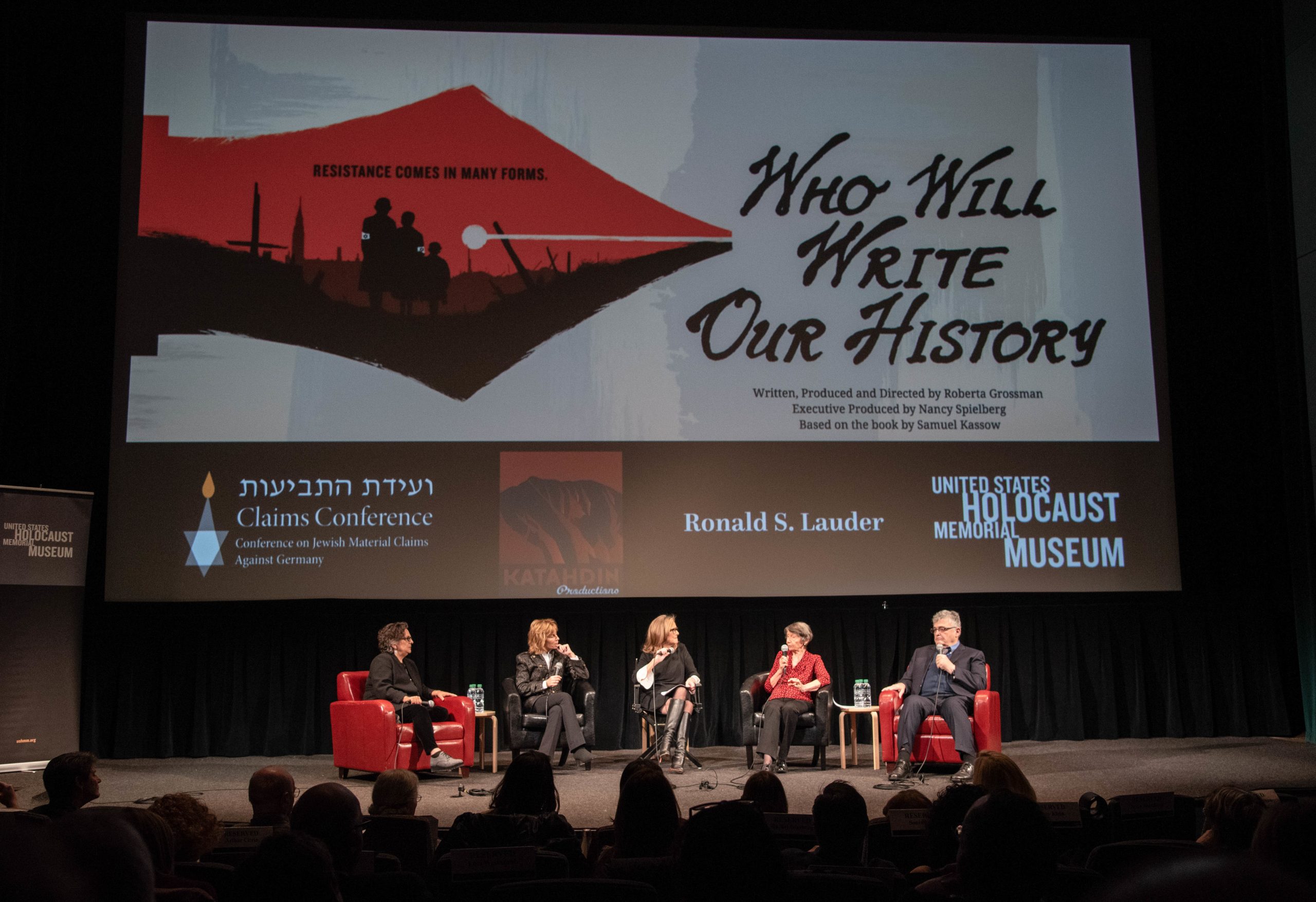 This is the first documentary to tell the story of the effort code-named Oyneg Shabbes. Led by historian Emanuel Ringelblum, a band of journalists, scholars, and community leaders gave voice to victims of the Holocaust, secretly documenting Nazi atrocities perpetrated in the Warsaw Ghetto and encouraging ordinary people in the ghetto to record what their day-to-day life was like in the face of ultimate evil. For their activities, the resistance group faced the constant danger of being exposed, including the threat of being detected by Gestapo agents. Buried beneath the ghetto in metal boxes and milk cans, the Germans never discovered the trove of diaries, reports of different aspects of ghetto life – including artifacts, such as newspapers, ration tickets, German orders, leaflets and theater posters – drawings and other works of art, and poetry. The Oyneg Shabbes resistors eventually buried 60,000 pages in the hope that the archive would survive the war, even if they did not. And virtually all of those who were part of Oyneg Shabbes were killed by the end of the war.
Following the screening, a panel discussion gave audience members the opportunity to engage with the movie's makers and ask questions about the film, the Warsaw Ghetto, and the discovery of the Oyneg Shabbes materials. Panelists included Writer, Producer and Director – Roberta Grossman, Executive Producer – Nancy Spielberg, Author and Professor – Samuel Kassow, and Warsaw Ghetto survivor, Aviva Blumberg. Meredith Vieira, an Emmy award-winning host, facilitated the discussion.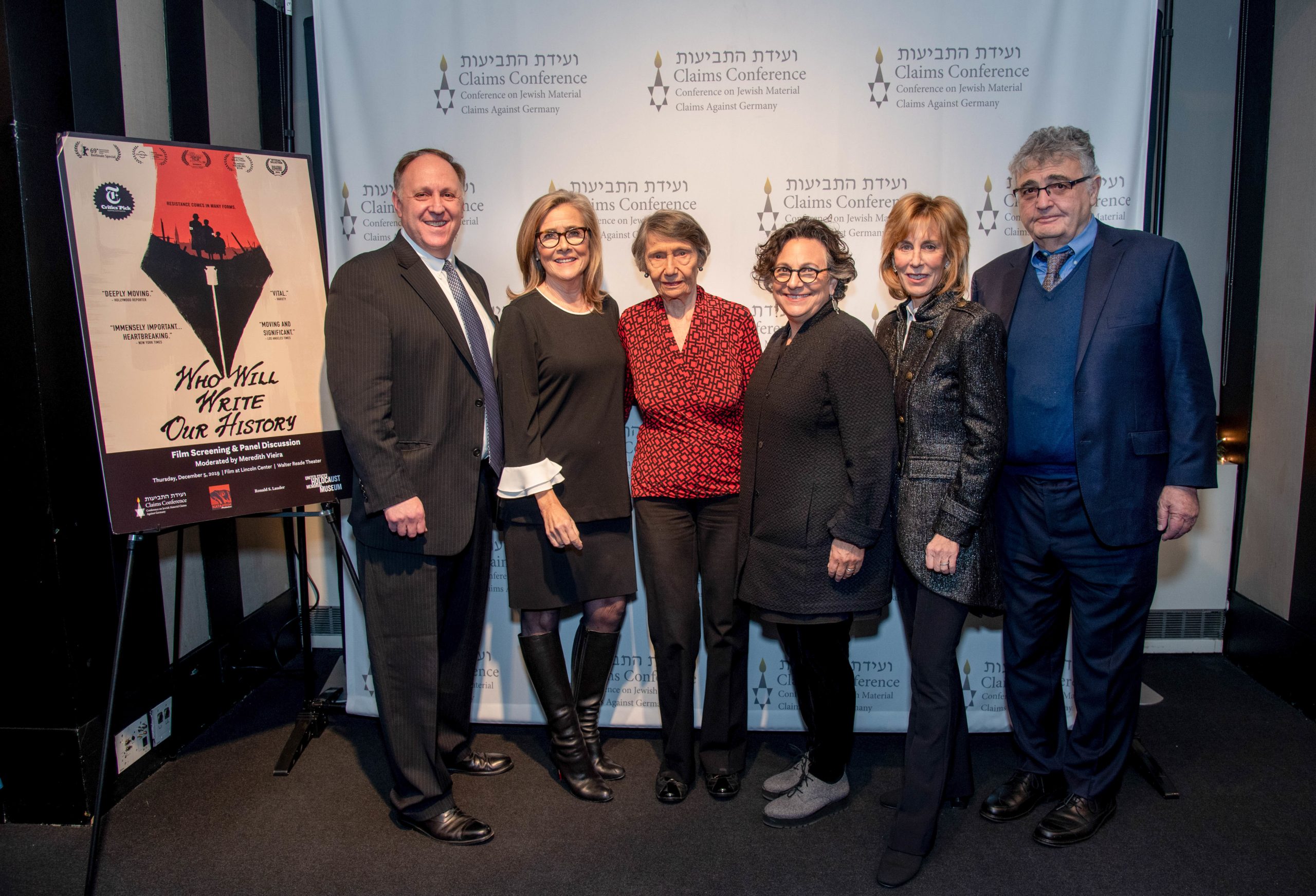 Who Will Write Our History was funded, in part, through the Claims Conference film grant program. We have long recognized the potential of film to reach and educate large numbers of people. To this end, we continue to provide film grants as part of our ongoing support for Holocaust research, education and documentation.
For more about the event and to see the panel discussion, please watch the highlight video.