International Holocaust Survivors Night 2019
Claims Conference in the Media | Press Inquiries | Publications | Videos | Updates
A night to honor and celebrate Holocaust survivors
For the third year in a row, International Holocaust Survivors Night was celebrated around the world with menorah lighting ceremonies during Chanukah to honor and celebrate Holocaust survivors. Events included ceremonies in Germany, the U.S., Russia and at the Kotel in Jerusalem. This year International Holocaust Survivors Night expanded to include Paris.
Globally, the Claims Conference celebrated thousands of Holocaust survivors across four countries, in seven locations during this year's event. Each event was a powerful reminder of the resilience and strength exhibited by survivors every day.
Below are some highlights and snapshots, each representing individual stories, new connections and a true global celebration of light over darkness during Chanukah, the festival of light.
Paris, France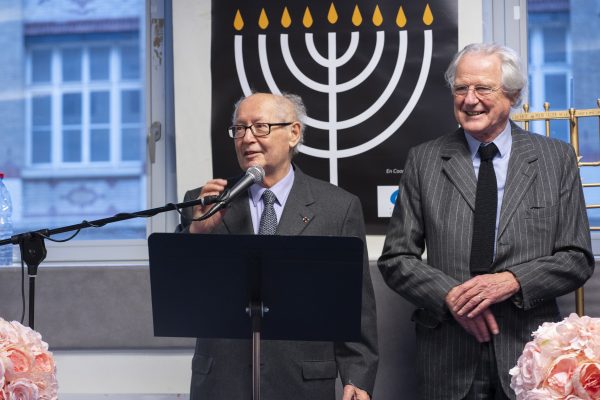 This year's International Holocaust Survivors Night was expanded to include France. More than 100 survivors were honored in Paris at a menorah lighting led by the Chief Rabbi of France, Haim Korsia. Also in attendance was philanthropist, Baron Eric de Rothschild and Serge and Beate Klarsfeld, famed Nazi-hunter and President of Sons and Daughters of Jewish Deportees in France.
"We must not forget these immediate victims of the Shoah's turmoil," said Serge Klarsfeld. "We have a duty to support them, encourage them and empathize with them."
Munich and Bremen, Germany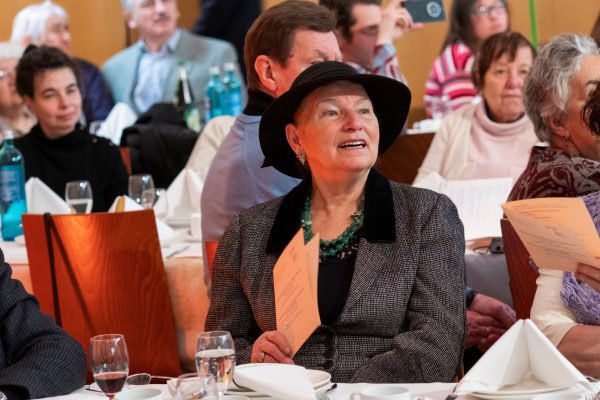 More than 300 survivors attended the menorah lighting in Munich. Speakers at the event included Dieter Reiter, Lord Mayor of Munich, Ruediger Mahlo, Claims Conference representative in Germany, Dr. Ludwig Spaenle, Bavarian government representative for Jewish Life and Against Anti-Semitism, and Charlotte Knobloch, Holocaust survivor, President of the Israelitische Kultusgemeinde München und Oberbayern, Munich's Jewish Community and former Claims Conference Board member.
"Keeping the memory of the Holocaust alive is a crucial and increasingly difficult task, and creating a connection with the remaining survivors is the best and most sustainable way to do that," said Charlotte Knobloch.
Survivors in Bremen, Germany, were honored in a separate event held at the Jewish community center, Schwachhauser Heerstrasse. The celebration was attended by 70 survivors and was led by Elvira Noa, chair of the Bremen community. Frank Imhoff, president of the city parliament and Dr. Maike Schäfer, Senator and Mayor of Bremen, greeted the participants.
Jerusalem, Israel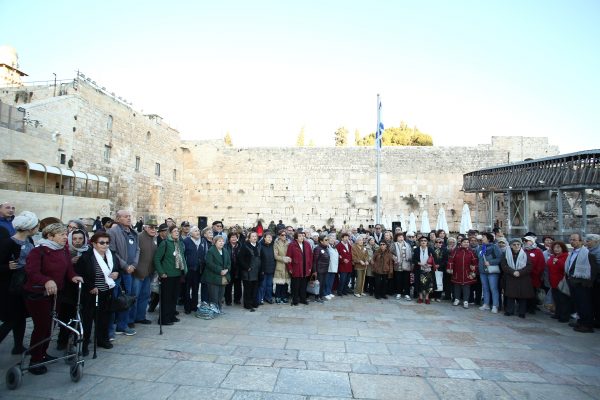 This year's menorah lighting at the Kotel included several hundred Holocaust survivors. The celebration was attended by Israel's Minister of Education, Rafi Peretz, as well as Ambassador Colette Avital, Claims Conference Secretary and Chairperson of the Center of Organizations of Holocaust Survivors in Israel, and Shlomo Gur, Claims Conference Vice President for Israel.
Rabbi Menachem Hacohen, former Chief Rabbi of Romania and Claims Conference Board Member, joined Rabbi Shmuel Rabinowitz, Rabbi of the Western Wall and Holy Places, at the menorah lighting ceremony.
Ambassador Avital congratulated survivors, saying, "On such a day, we must also remember the good of human beings, the good of us, the fact that despite all the hardships we are here together today."
New York, NY and Broward, FL, USA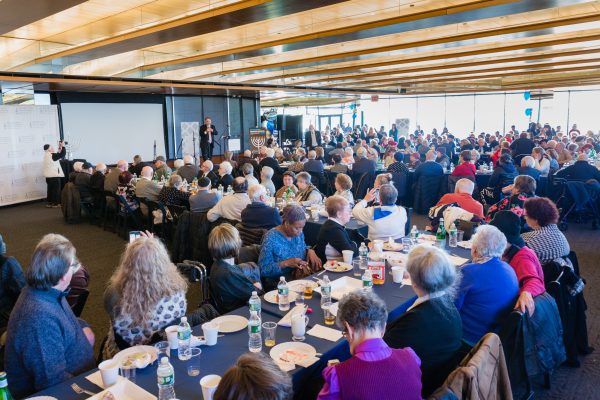 In New York City, 300 Holocaust survivors gathered from New York, Connecticut, Pennsylvania and New Jersey to light the menorah at the Museum of Jewish Heritage in lower Manhattan. Survivors were hosted by Claims Conference Executive Vice President, Greg Schneider and Museum President & CEO Jack Kliger. Executive Director/Chief Executive Officer of Hadassah, Janice Weinman and Holocaust survivor, Toby Levy addressed the group, and the menorah lighting ceremony was led by Senior Rabbi Steven Exler of the Hebrew Institute of Riverdale.
"Holocaust survivors inspire us daily with their strength, resilience and wisdom. It is fitting that the first night of Chanukah, a holiday that commemorates survival and a miracle, is dedicated to these extraordinary women and men," said Museum President & CEO Jack Kliger.
More than 200 survivors were celebrated in Broward County, Florida where Goodman Jewish Family Services embraced International Holocaust Survivors Night by transforming their annual Chanukah Café Europa.
Moscow, Russia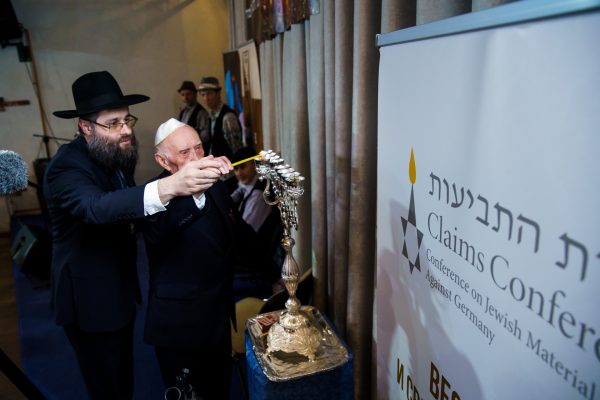 At the Hesed Chamah in Moscow, Holocaust survivors were honored in a menorah lighting led by Rabbi Aharon Mamut, Rabbi of Chamah. Greta Yelinson, President of Chamah, Yoni Leifer, JDC Moscow and Central Russia Director, and Erica Fishbein, Senior Program Officer at the Claims Conference attended the celebration and greeted survivors.
"On Chanukah, we are all talking about a miracle, the miracle of a little jug of oil that kept burning for eight days! Our mutual work here is also a Chanukah miracle." Yoni Leifer said, "More than 20 years we have been working together to help people, make them happy and provide them with care."
Select Media Coverage of the Event