Claims Conference to Increase Funds for Nazi Victim Services in 2009
Claims Conference in the Media | Press Inquiries | Publications | Videos | Updates
This post is for historical informational purposes only. Please do not refer to this post for information pertaining to current Claims Conference programs. Visit What We Do for current program guidelines and information. Thank you.
January 9, 2009
$168 Million to Be Allocated in 43 Countries
In these difficult economic times, the Claims Conference is increasing its total allocations in 2009 for vital social services for elderly Jewish victims of Nazism. For programs in 2009, a total of approximately $168 million will be allocated for social welfare programs. In 2008, the Claims Conference allocated a total of approximately $150 million to assist Nazi victims.
Allocations were made in 43 countries for services such as homecare for homebound Nazi victims in need, medical assistance, food programs, transportation, emergency cash grants, winter relief, and socialization programs. Since 1995, the Claims Conference has been the foremost organization in the world in identifying and addressing the unique social welfare and health needs of Jewish victims of Nazism.
Examples of programs receiving Claims Conference allocations for 2009 include: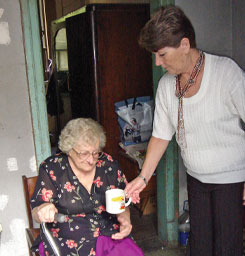 In-home services for Nazi victims around the world, which includes assistance with activities of daily living such as bathing, dressing, laundry, housekeeping, and shopping. These services enable Nazi victims to remain in their own homes and to live with an added measure of dignity. In Israel, the Claims Conference is the primary funder of homecare for more than 15,000 Nazi victims.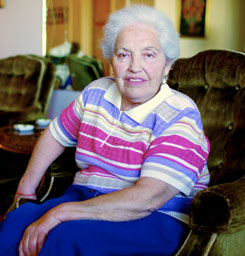 Special on-going service programs for Holocaust survivors in more than 50 communities in the U.S. and Canada. Claims Conference funds enable these agencies to provide services such as homecare, transportation assistance, emergency cash grants, medical alert systems, friendly visiting by volunteers, meals on wheels, social programs, and money management.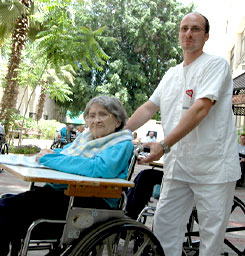 In Israel, maintenance of institutions caring for Nazi victims such as nursing homes, hospital wards, and day centers, so that the most up-to-date care is provided in dignified, modern facilities. The Claims Conference also subsidizes the cost of day center attendance for needy Nazi victims.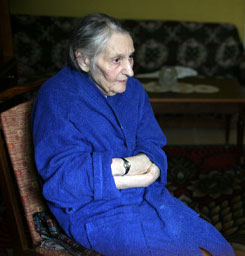 Lifesaving services for impoverished Nazi victims in the former Soviet Union. The Claims Conference funds hunger relief such as nearly 1 million meals on wheels, along with hot meals in communal settings; more than 4 million hours of homecare, including assistance with washing, dressing, cooking, and housekeeping; winter relief such as coal, wood, or gas, materials for sealing windows, warm blankets, coats, and clothes, and grants for electricity; and other vital services.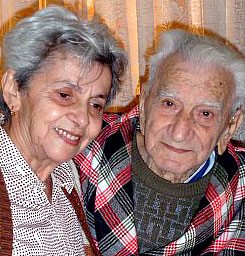 Expanded services for Nazi victims in South America, including a new allocation in Venezuela to Yajad – Red de Asistencia Social de la Comunidad Judia de Venezuela, which will use Claims Conference funds to provide emergency financial assistance to Nazi victims. Agencies in Argentina, Brazil, Uruguay, and Mexico also receive Claims Conference allocations to provide medical assistance, food programs, homecare, and other services to Nazi victims.
Most of the funds to be allocated for 2009 programs are from the Claims Conference Successor Organization, which recovers proceeds from unclaimed Jewish property in the former East Germany. The Claims Conference also administers social service grants from German government funds negotiated by the Claims Conference; the Swiss Banks Settlement Looted Assets Class, on behalf of the U.S. District Court; the "Hungarian Gold Train" Settlement on behalf of the U.S. District Court; Austrian government funds negotiated by the Claims Conference; and the International Commission on Holocaust Era Insurance Claims (ICHEIC). Successor Organization allocations were increased for 2009 in part to make up for the declining ICHEIC allocations, as that organization has ceased operations.