Claims Conference Publishes 100 Words From 100 Holocaust Survivors Globally Asking the World to Remember
Please like and share this video on Facebook.
---
New York, New York: April 28, 2022 – Gideon Taylor, President of the Conference on Jewish Material Claims Against Germany (Claims Conference), today published the 100 Words project, a video Op-Ed made by 100 Holocaust survivors asking the world to stand with them and remember on Holocaust Remembrance Day (Yom HaShoah).
Gideon Taylor, President of the Claims Conference, said, "The world is full of strife – from the pandemic to the crisis happening in Ukraine – on remembrance days like Yom HaShoah, it is so important to stop and reflect. The call to action these survivors put forth today is not only one of remembrance, but one of action, a reminder that we do not have to be bystanders. We can all stand up in our own way and we can choose to not let our collective history repeat itself."
The 100 Word Project statement declared by Holocaust survivors around the world: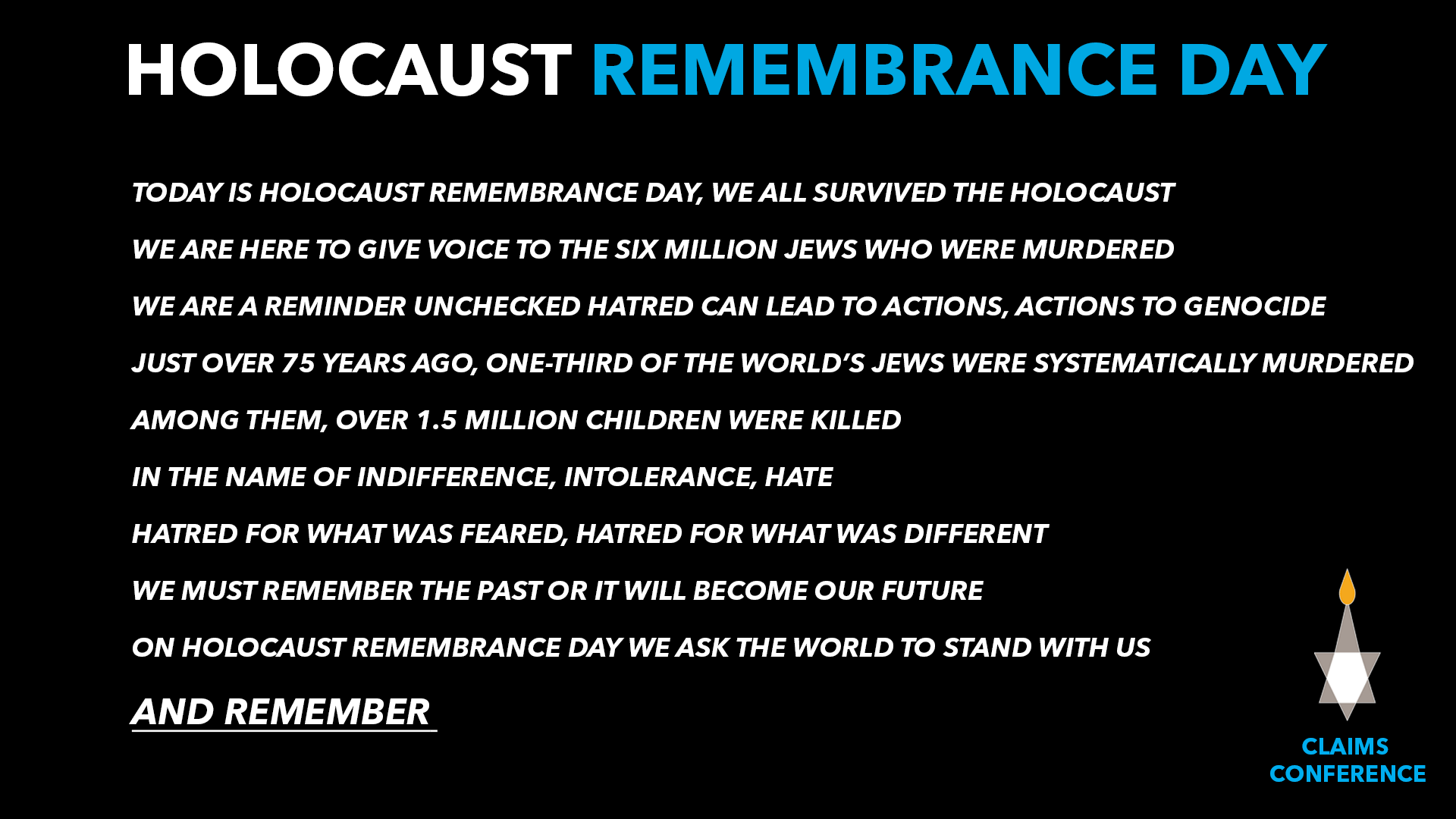 We received an overwhelming number of videos for this project and not every voice was able to be added to the video. Here we would like to acknowledge and honor each survivor who participated by volunteering their voice to create the 100 Word project, as well as the organizations who helped bring the survivors together.
---
Names of Participants
Abe Foxman
Agneta Levi
Alexander Bakhmutsky
Alexander Berman
Alexander Gelfand
Alexander Imanuel Raibstein
Alla Ilyinichna Sinelnikova
Ana Shnaider
Anat Yaakobson
Anna Podolsky
Anne Klinger
Aron Krell
Aviva Blumberg
Aviva Goldschmidt
Azualis Vivia
Batia Haiman
Bella Pumeranz
Bracha Erlich
Cecile Kormann
Charlotte Knobloch
Colette Avital
Danielle Barbanel
David Palatnik
Edith M.
Eli Mandel
Ella Kanner
Ellen B.
Emilia Larina
Eva Evans
Eva Moessler
Eva Perlman
Eva Szepesi
Evelyn Grapek
Fanny Slonnim
Fay Steinberg
Fred Z.
Gabor S.
Gabriella Karin
Gabriella Major
Gennady Veytsman
Ginady Bolutin
Ginger Lane
Gita Koifman
Guiora Markowicz
Hana Zilbershtain
Hanah Adler
Hanna Hedy Gaon
Hava Bigler
Heddy Weiss
Helen Rubin
Henriette Wiener
Henry Slucki
Ida Veytsman
Igor Kogan
Ilya Zlatkis
Izabella Markovskaya
Jacov Weiss
Jayne Mayster
Jehuda Evron
Joe Alexander
Johnny Pekats
Joseph Itzkowitz
Judith Bihaly
Klara Levin
Klaus Kozminski
Larisa Nicolaevna Dzuenko
Larissa Cain
Leonid Tsivyan
Lev Preigerman
Lucia Koblantz
Ludmila Solovieva
Luisa Rotenshreich
Lya Frank
Manfred Goldberg
Margareta F.
Margarita Kushnir
Marie Steinaway
Mark Malovitsky
Masha Schweitzer
Max Kagan
Michel Gerstenhaber
Mila Fleitman
Mira Harak
Miriam Griver
Miriam Klein Kassenoff
Miriam L.
Miriam Mokriak
Natalia Divinskaya
Nelya L.
Peter Fischer
Pierre Blum
Pinchas Gutter
Rachel E.
Renée Zelany
Reuven Gutter
Rivka Wisman
Robert B.
Roger Wolman
Roman Haller
Rozi Shtrauber
Ruth Mermelstein
Sally Muschel
Samuel Weinberger
Sara Ross
Sarah Wineshtain
Serge Klarsfeld
Shraga Kalush
Shraga Milshtain
Shulmait Knop
Sidney Zoltak
Solomon Grünberg
Sonya Leybovna Tartakovskaya
Stefanie Seltzer
Tatyana Abramovna Zhuravliova
Toby Levy
Valentin Kosharsky
Victor Shtern
Zarina Lapsker
Zoya Sipen
---
The Claims Conference has published many survivor-led campaigns over the years, including their most recent #DontBeABystander campaign – a campaign highlighting Righteous rescuers, the non-Jews who saved Jews during the Holocaust, reminding everyone that standing-by while hatred goes unchecked is a choice. This call to action from Holocaust survivors in these 100 words is unmistakable; no matter what is going on in the world, it is our moral imperative to take time for remembrance.
Greg Schneider, Claims Conference Executive Vice President, said, "The reminder survivors are giving us in this statement isn't just about remembering the past. This is a call to action to ensure our past does not become our future. We were especially touched that Ukrainian survivors we recently evacuated wanted to participate, despite their upheaval." Schneider continued, "More than six million Jews were murdered during the Holocaust – one and a half million of them were children, murdered just because they were Jewish. Our task is to remember those we lost, care for those who survived, and educate future generations so that the atrocities of the Holocaust are never again repeated."
Survivors from around the world participated in the powerful statement including survivors from the United States, Germany, Israel, France, England, Ukraine, and Canada. In addition to the Holocaust survivors, a handful of social welfare agencies supported this project including: Amcha Rehovot Israel; American Jewish Joint Distribution Committee (JDC); Bikur Cholim Chesed Organization; Ferd & Gladys Alpert Jewish Family & Children's Services of Palm Beach County; Goodman Jewish Family Services of Broward County; Jewish Community Council of Greater Coney Island; Jewish Family Service of Colorado; Jewish Family Service Houston; Jewish Family and Children's Services of Northern NJ; Jewish Family Services of Silicon Valley; Ruth and Norman Rales Jewish Family Services, Inc.; Selfhelp Community Services; The Association of Jewish Refugees of Great Britain; and The Central Welfare Board of Jews in Germany, Budge Stiftung.
"I am so proud to be one of the 100 Holocaust survivors participating in this video op-ed reminding those watching that hate must not remain unchecked and that remembrance is vital," stated Abe Foxman, Holocaust survivor and member of the United States Holocaust Memorial Council. "As a survivor, not only do I know what happens when evil is allowed to flourish, I also know the urgency of continuing to tell the world of the atrocities that allowed one-third of a population to be murdered. Only through remembrance can we be sure this will never happen again."
Selfhelp Community Services CEO Stuart Kaplan stated, "Holocaust survivors are eager to add their voice to campaigns like the 100 Words project. For each and every survivor, remembrance and education are their legacy. This is how they ensure that future generations will remember and will not have to live through the hatred they endured."
In addition to the work being done to empower survivors to share their voice during this year's Holocaust Remembrance Day, the Claims Conference has been working to support survivors impacted by the crisis in Ukraine. Through a close partnership with the Jewish Joint Distribution Committee (JDC) on the ground, the Claims Conference has ensured everything from advanced funding to humanitarian supplies, and evacuations, and will continue to do so throughout the conflict.
---
Holocaust Survivors Featured in 100 Word Project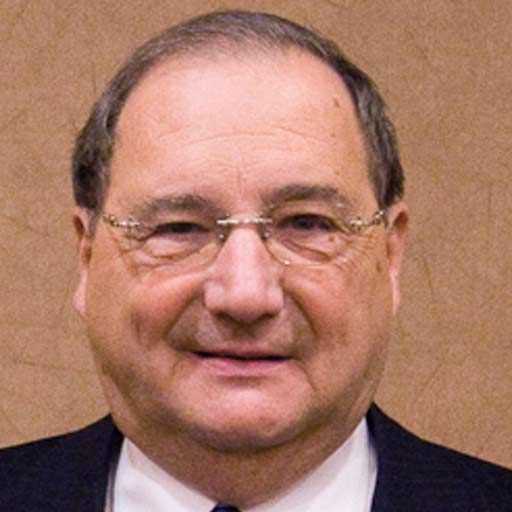 Abe Foxman
Abe survived the Holocaust by the actions his parents took to hide him under false identity. Foxman's parents left him with his Polish Catholic nanny Bronislawa Kurpi in 1941 when they were ordered by Germans to enter a ghetto. Foxman was baptized into Christianity by the Catholic Church, given the Christian name of Henryk Stanislaw Kurpi, and raised as a Catholic in Vilnius between 1941 and 1944 when he was returned to his parents. He later became the head of the ADL – a position he held for nearly 50 years. Abe is currently a member of the United States Holocaust Memorial Council. (U.S.)
---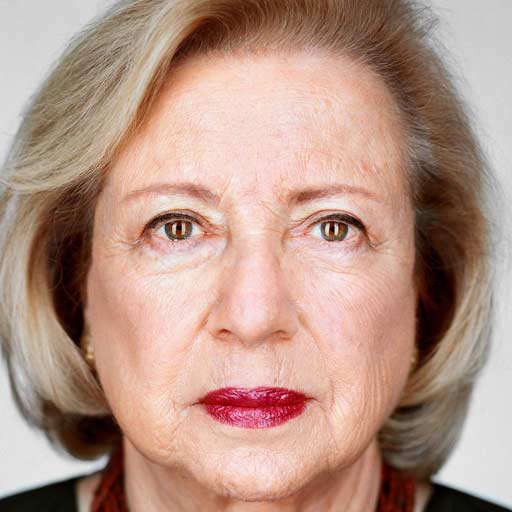 Ambassador Colette Avital
Colette was born on May 1, 1940 in Bucharest. She lived with her family in Bacau, located in the northern section of Romania. As a child, Avital recalls how her family was forced to wear a yellow Star of David and that her father's own employees turned on him and beat him once it became clear that no one was going to speak up for and save Jews. Her father was severely tortured while being held hostage in the basement of City Hall. After being evicted them from their home by their oppressors, Avital and her mother sought refuge and hid in Bucharest. Colette immigrated to Israel where she later became an Ambassador, and she currently serves as the Chairperson of the Center Organizations of Holocaust Survivors in Israel. (Israel)
---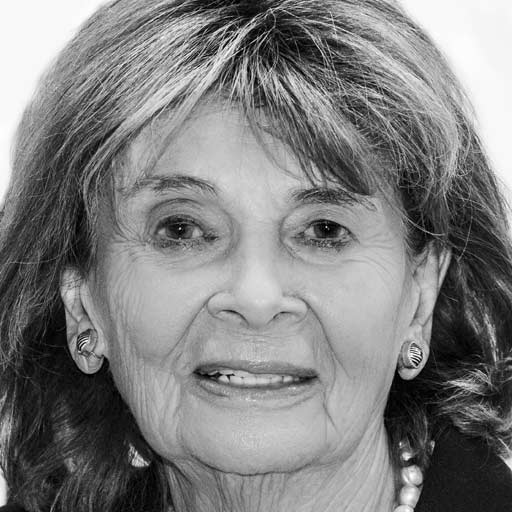 Charlotte Knobloch
Charlotte is a Kristallnacht survivor and is the former President of Central Council of Jews in Germany (Zentralrat der Juden in Deutschland) from 2006 to 2010. She is also Vice President of the European Jewish Congress serves as Commissioner for Holocaust Memory of the World Jewish Congress. She is a Kristallnacht survivor who later upon the arrest of her father, was saved by the former housekeeper, who took her and brought her to her Christian family in Franconia. From 1942 onward, she lived with Catholic farmers who pretended she was their own illegitimate daughter. (Germany)
---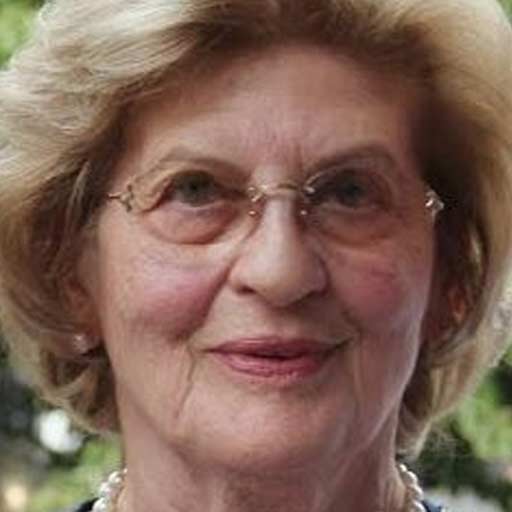 Eva Szepesi
Eva grew up in Budapest. At the age of eleven, fled with her aunt through a forest to Slovakia; they walked eleven hours. Her mother, Valery Diamant, and her younger brother, Tamás, were to follow later. Eva Szepesi pretended to be deaf and mute so as not to attract attention. However, the Nazis discovered the hiding place and initially took her to a transit camp in Sered and was taken from there to Auschwitz. At the end of January 1945 she was not on a death march as she was already presumed dead after staying in the cold among corpses without eating or drinking for more than a week. When the camp was liberated on January 27, 1945, she was rescued by a Russian soldier. She is one of only around 400 people who survived imprisonment in concentration camps as children – known as "child survivors." (Germany)
Photo: The Auschwitz-Birkenau Memorial Foundation (ABMF)
---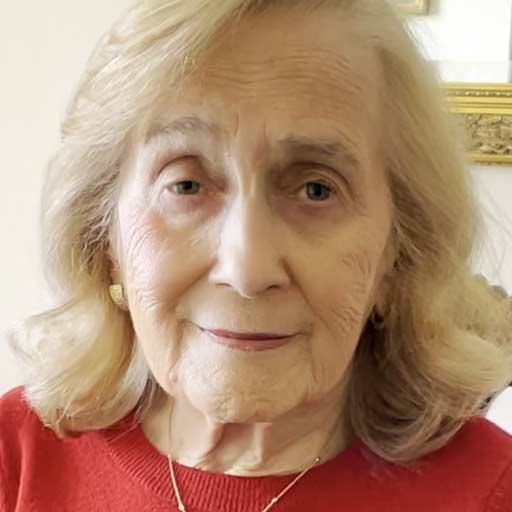 Gabriella Major
Gabriella is a child survivor from Hungary. In 1944, she was 2 at the time, when the Nazis invaded Hungary. Gabriella, her mother and her grandmother were herded into a newly established ghetto for several months where we had no space, hardly any food, disease, etc. Gabriella describes, "We then were squeezed into cattle cars in July when it was stiflingly hot, no toilets, no water, and no food for 3 days with the final destination of Auschwitz." In what Gabriella considers "an incredible stroke of luck," their transport was diverted and wound up instead in a concentration camp (forced labor camp, not a gas camp) near Vienna, called Strasshof. They miraculously survived "months of hunger, filth, diseases, often vicious treatment, her mother working in construction in the dead of winter." Gabriella's grandmother died in the camp. After liberation they were reunited with her father, who was performing forced labor and survived. They returned to their home in Hungary and built from the ashes. 28 people were killed from her immediate and extended families. They escaped from Communist persecution in 1956 and came to America in 1957. (U.S.)
---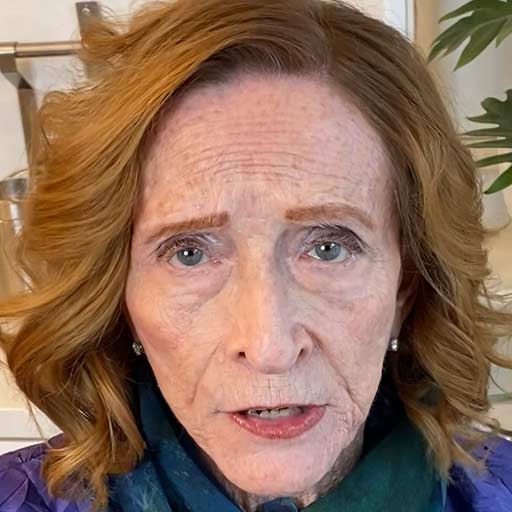 Ginger Lane
Ginger Lane, born Bela Weber on Nov. 27, 1939, is the youngest of seven children. Her Jewish mother, Lina, is from Hungary. Her father, Alexander Weber, raised Catholic, converted to Judaism to marry her mother. Her mother, who worked for the underground, disappeared. She was arrested by the Gestapo and deported to Auschwitz in March. After that, her father was jailed for a month. The children were arrested and released. Out of necessity, they were baptized Catholic. With forced transport to Auschwitz looming, they needed a safe haven. A friend of Lane's father, Arthur Schmidt, and his wife, Paula, hid the Jewish children, risking their lives if the Nazis caught them. The children stayed at the orchard, in the town of Worin, some 40 miles east of Berlin for about two years. They lived in a laundry shed. (U.S.)
---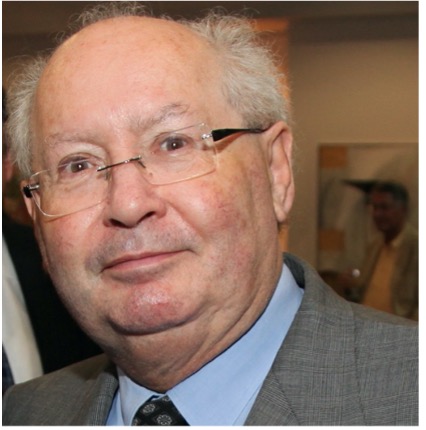 Serge Klarsfeld
Serge Klarsfeld, a renowned French activist, was born in Bucharest in 1935 into a family of Romanian Jews. They migrated to France before the Second World War began. In 1943, his father was deported to the Auschwitz concentration camp, where he died. Young Serge was cared for in a home for Jewish children operated by the OSE.
---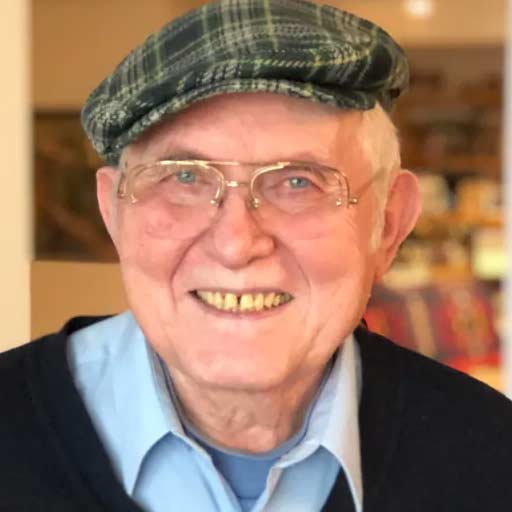 Pinchas Gutter
Pinchas is a survivor of six German Nazi concentration camps. He was born in Łódź and was eight years old when the war started. Pinchas, along with his parents and twin sister, fled to Warsaw, where they were confined in the Warsaw ghetto for two and a half years. They were captured in April 1943 and deported to Majdanek death camp in occupied Poland. The Nazis murdered Pinchas's father, mother, and sister upon arrival. Pinchas was later sent to a succession of camps; he was liberated by the Soviet Army from the camp and ghetto in Nazi-occupied Czechoslovakia known as Theresienstadt on May 8, 1945. After the war, the 13-year-old Pinchas was taken to an orphanage in England. He later moved to Paris to live with a cousin, and left for Israel in 1950, where he volunteered for the army. He met his wife and they married in England. He moved to Sao Paolo and then to South Africa, and now he lives in Toronto. (Canada) Photo: Nigel Hunt/CBC
---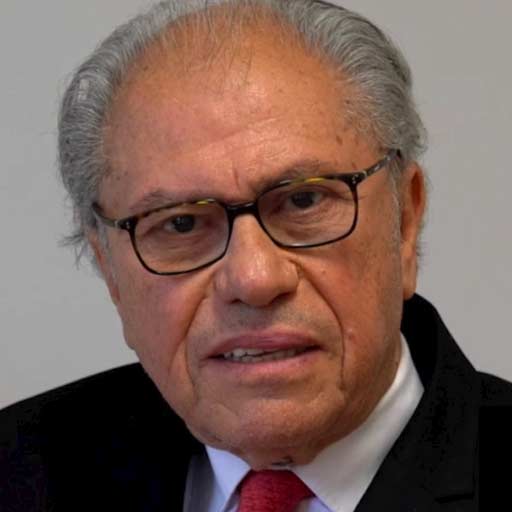 Roman Haller
Roman Haller does not know exactly when or where he was born; it was sometime between May 7 and May 9, 1944, in the woods near Ternapol, in what is Ukraine today, but was Poland then. Twelve Jews were in hiding there for months. They were cared for by a young Polish woman named Irena Gut, who had previously housed the group in the villa of the a Nazi functionary. After liberation by the Red Army, Haller's parents wanted to immigrate to the United States. They went to the American zone in Germany and were sent to a displaced persons camp in Freimann. Approval for their U.S. visa dragged on and the family eventually settled in Munich.
After the war, Irene Gut married and immigrated to the United States, changing her surname to Gut-Opdyke. She told her family in California about the rescue only after she was asked in a 1972 survey whether the Holocaust had really taken place. This outraged her, and she asked a local rabbi to help her search for the Haller family. Irene reunited with the Hallers in Munich. Her heroic story became the basis for a Broadway play entitled "Irena's Vow." (Germany)
---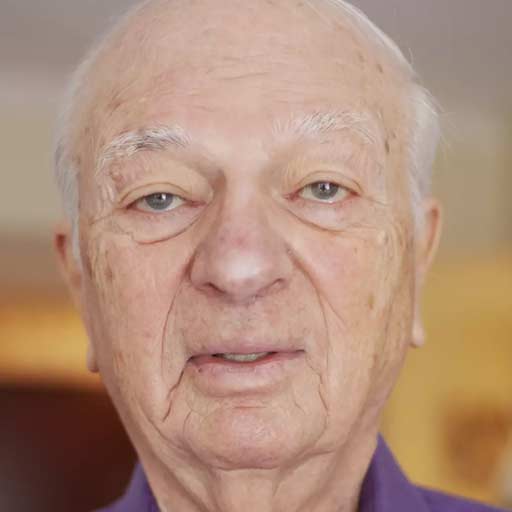 Sidney Zoltak
Sidney was only 10 years old when the Nazis invaded his Polish hometown of Siemiatycze. The Jews were rounded up, segregated in a ghetto, and eventually sent to Treblinka (an extermination camp responsible for the deaths of 900,000 Jews – his family would eventually be the only survivors among his friends). Zoltak's family avoided that fate by escaping the ghetto through barbed wire and going on the run, hiding wherever they could. One day, their family came across a barn belonging to a poor Polish Catholic family, where a young shepherd boy recognized Sidney's mother, Henia. "The shepherd boy's sister had bought a coat at my parents' shop. My mother was kind to her, she thought, because she gave her a coat to take home that wasn't fully paid for," he explains. "She did a kind gesture as a human being and the daughter did not forget the kindness of my mother, and reciprocated, taking us in and hiding us for 14 months. That was no small thing to do—to risk your lives in order to hide people that you didn't even know just because you bought a coat from them. But for them, it was enough." The Zoltaks spent the final seven months in an underground bunker attached to the barn, without seeing daylight. (Canada)
Photo: Montreal Holocaust Museum
---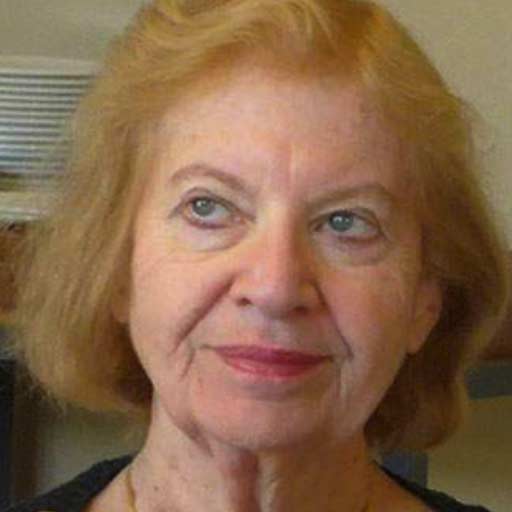 Stefanie Seltzer
Stefanie Seltzer was born in Lodz, Poland where her father's family, the Fiszman family, owned a large glass factory and store. She and her family lived in Radomsko, where in 1942, ten thousand Jews were deported to Treblinka, including most of the Fiszman family after her father was killed. Stefanie was smuggled out of the Radomsko ghetto as a very young child and hidden in several places. She was reunited with her mother during the Warsaw uprising. The two hid together in several spots after being liberated by the Russians. They made their way back to their hometown of Lodz where they remained until 1946. At that point they took a train to Vienna, to a Displaced Persons Camp and immigrated to the United States in 1952. She is the Founder and President of the World Federation of Jewish Child Survivors of the Holocaust and Descendants. The organization has hosted 32 annual conferences. (U.S.)
Photo: The World Federation of Jewish Child Survivors of the Holocaust and Descendants
---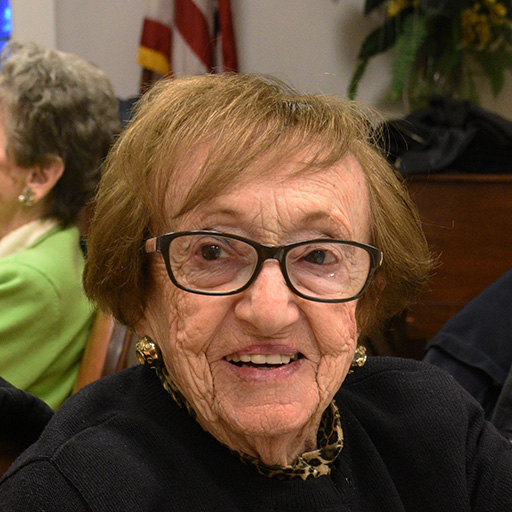 Sonia Klein
Sonia Klein (née Joskowicz) was born on June 16, 1925 in Warsaw, Poland. After spending time in the Warsaw ghetto, she was deported to the Majdanek concentration camp. Sonia's mother and 10-year old brother were separated from the rest of the family upon arrival, never to be seen again. Sonia and her sister soon parted with their father, transferred to Auschwitz II-Birkenau. Itzack remained in Majdanek and was murdered the next day. From Birkenau, Sonia and her sister were transferred to Auschwitz I, in October 1944, and in January 1945 they were taken to the Ravensbrück concentration camp in Germany. As the Allied armed forces drew near, they were transferred again, to the Taucha concentration camp and eventually taken out of the camp on a forced march. The prisoners were set free when the territory was liberated by the American army in April 1945. (U.S.)
---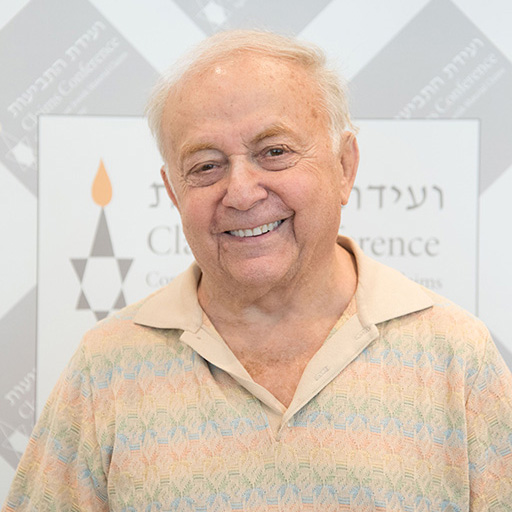 Yehuda Evron
Jehuda Evron was born in Romania in 1931. As a child, he was forbidden to attend school and had to study in improvised synagogues. He was forced to wear a yellow Star of David, and was attacked by anti-Semitic Romanian youth. His family's assets were confiscated as well. Mr. Evron endured the hardships through praying for his family's safety every day. Mr. Evron would like future generations to remember the Holocaust and never let it happen again. Mr. Evron is involved in many Survivor organizations such as the Queens Chapter of Holocaust Survivors, Holocaust Restitution Committee, and Self Help. Mr. Evron is also a Board Member of the Claims Conference and WJRO.
---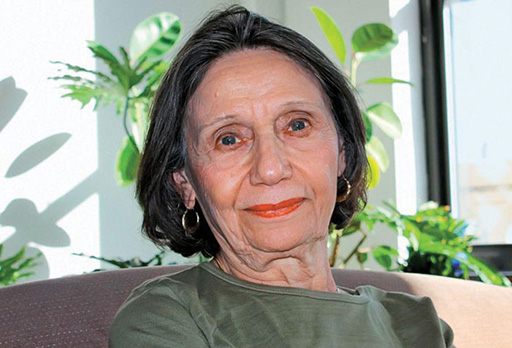 Aviva Blumberg
Aviva Blumberg was born in Warsaw in 1931. Ms. Blumberg lived with her mother and sisters. Her father was a journalist who left to work in the United States in 1940. Just before the Warsaw ghetto uprising, Ms. Blumberg was given to a stranger whom her mother had met casually. The family took the child as an act of defiance against the Nazis and also because they needed the money provided by the Jewish underground to care for the child. After the Polish uprising in Warsaw, Ms. Blumberg was deported with the family who was hiding her. After they were liberated, Ms. Blumberg managed to get in touch with a family friend who immediately contacted her father, who had been searching for his family. She came to the United States in 1945.
---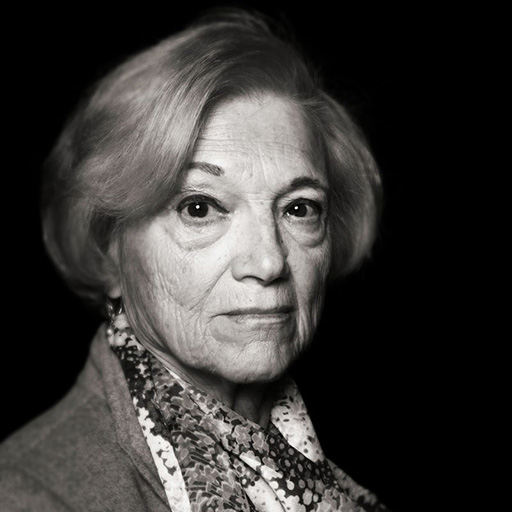 Toby Levy
Toby Levy, born in 1933, was rescued as a hidden child in Chodorow, now Khodoriv (Lviv district, then Poland now in Western Ukraine) along with eight members of her family. She is a retired accountant and a volunteer docent at the Museum of Jewish Heritage, living in New York.
Photo: Museum of Jewish Heritage — A Living Memorial to the Holocaust
---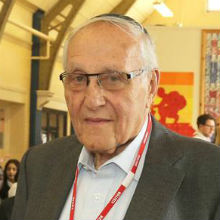 Manfred Goldberg
Toby Levy, born in 1933, was rescued as a hidden child in Chodorow, now Khodoriv (Lviv district, then Poland now in Western Ukraine) along with eight members of her family. She is a retired accountant and a volunteer docent at the Museum of Jewish Heritage, living in New York.
Photo: Museum of Jewish Heritage — A Living Memorial to the Holocaust
---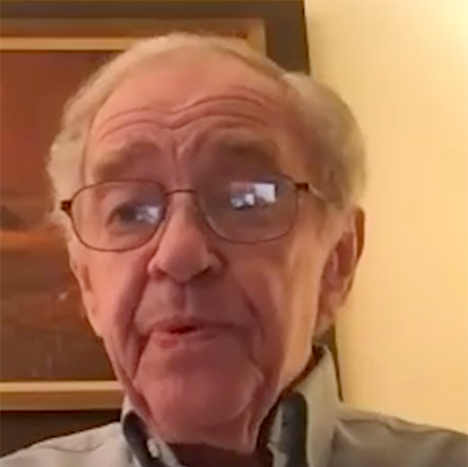 Aron Krell
Aron Krell, born in 1927 in Lódź, Poland, now lives in the U.S, He was incarcerated in the Lodz ghetto as well as in Auschwitz, Birkenau, Lieberose and Gunskirchen concentration camps.
---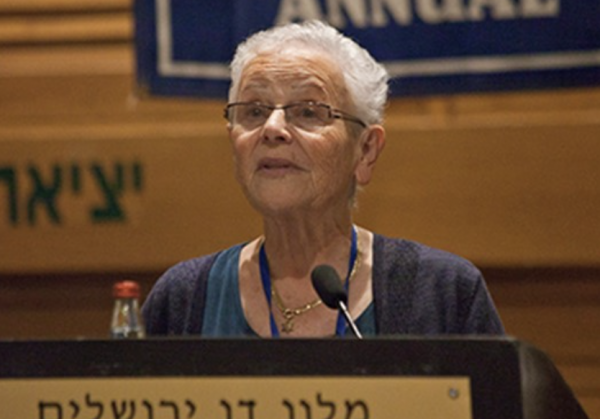 Miriam Griver
Miriam Griver is a child survivor born in Budapest, Hungary, now living in Israel. She is a member of the board of the Claims Conference. Griver is the Chairwoman of Amutat Yesh (Child and Orphan Holocaust Survivors in Israel), and the past National Chairwoman of Hadassah – Israel.
---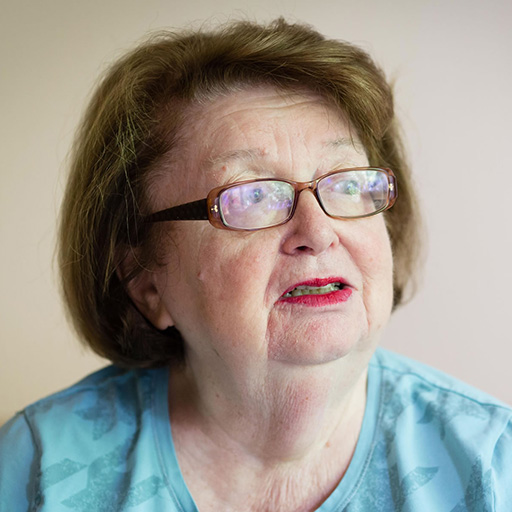 Aviva Goldschmidt
Every day, Aviva Goldschmidt (born Aviva Tuch) remembers the fear of being a small child who learned that any sound she made could mean discovery and death."You may not cry; you may not laugh; you may not talk; you have to be absolutely quiet." Her mother's constant warnings still echo in Aviva's heart today. They also saved her life.
Aviva and her mother survived the Holocaust in various hiding places in Boryslav, Poland (today in Ukraine). A sound, a word, a sob could have revealed them and delivered them to their deaths. Her mother's admonishments had such an impact on little Aviva that even long after the Holocaust, she was only able to speak in whispers. Aviva Tuch was born in 1938 in Boryslav and lived with her parents Mendel and Pinia and older siblings Cilla and Josef.
---
Ellen B.
Ellen B. grew up in Germany under the Third Reich. She was on the Kindertransport to England.
Rachel E.
Rachel E. survived Nazi-controlled France. Her parents were murdered in Auschwitz.
Henry Slucki
Henry Slucki was born in Paris in 1934. After Nazi Germany's initial occupation of France, Henry and his family fled to the free zone in the south of France. After Germany invaded the free zone in 1942, Henry's parents were forced to make the difficult decision to part with him for his own safety, and managed to send him to the U.S.
---
Robert B.
Ellen B. grew up in Germany under the Third Reich. She was on the Kindertransport to England.
---
Helen Rubin
Helen Rubin was born 1930 in Rozwadów, Poland.
---
Joseph Alexander
Born in 1922 in Kowal, Poland, Joseph and his family enjoyed a comfortable and stable life in Blonie until Nazi Germany invaded Poland in 1939. From Kowal, the Nazis sent Joseph to 12 different concentration camps including Dachau and Auschwitz-Birkenau. After the 1943 Warsaw Ghetto Uprising, he was sent from Auschwitz back to the Warsaw Ghetto to clean up the destruction's aftermath. As the Polish Home Army advanced towards Warsaw, the Nazis sent Mr. Alexander to camps in Germany, and then on a death march. American troops liberated him in 1945.
---
Masha Schweitzer
Masha was born in Olkusz, Poland in 1927.
---
Genady Bolotin
Genady Bolotin is a child survivor who emigrated from Belarus to Israel.
---
Maks Kagan
Maks Kagan is a child survivor who emigrated from Belarus to Israel.
---
Margarita Kushnir
Margarita Kushnir is a child survivor now living in Israel.
---
Bella Pomeranets
Bella Pomeranets is a child survivor now living in Israel.
---
Maria Mokrjak
Maria Mokrjak currently lives in Israel.
---
Sally Muschel
Sally Muschel was born in Dombrowa, Poland in 1929. In 1939, Muschel's parents, Joseph and Brenda Michlowitz, sent her to the USSR. During World War II, Muschel was placed on a transport toSiberia. She stayed there for three years. After the war, Muschel found out that her father had been shot by the Nazis for refusing to head the Judenrat of Dombrowa and that her mother had died in Auschwitz concentration camp. Muschel married in Lechfeld, Germany and immigrated to the United States in 1949. Today, Muschel is the mother of two married daughters and has seven grandchildren.
---
Ann Kliger Axelrod
Ann Kliger Axeelrod was born in 1929 in Budapest, Hungary.She survived in a Wallenberg safe house before being incarcerated in the Budapest ghetto.She later obtained false identity papers and hid until liberation. She lives in New York.
---
Lya Frank
Lya Frank was born in 1936 in Utrecht, the Netherlands. She survived as a hidden child with false identity with a family in Amserfoort. Lya and Elly's parents, deported to Westerbork  and then to Auschwitz, did not survive the war. Some fifty years later someone unexpectedly forwarded a postcard their father had thrown from a train on his way to a transit camp in the Netherlands, after he and their mother had been captured. It was written in pencil, dated May 1944, and addressed to a neighbor in Utrecht. It asked that a friend please take care of the girls. Lya still owns the postcard. She lives in California.
---
Eva Perlman
Eva (Guttman) Perlman was born in Berlin in May, 1932, At age 10, Eva and her two younger brothers were sheltered at Clairefontaine by Joseph and Georgette Menthonnex in their Catholic residential school. In addition to having false papers, Eva had blonde hair and blue eyes, which allowed her to blend in visually with the non-Jewish children at the school. She now lives in California.
---
Gabriella Karin
Gabriella Karin was born in 1930 in Bratislava, Slovakia. She was hidden at first in a convent for two years under false identity. She later was sheltered with her parents and five other people in the one-bedroom apartment of a righteous rescuer, Karol Blanar. After the war she emigrated to Israel. She has become an acclaimed sculptor through which she dramatically depicts the horrors of the Holocaust and also inspires hope for a more peaceful future. She now lives in California.
---
Eva Evans
Eva Evans was born in 1924 in Berlin, Germany. Her family fled Germany for Great Britain in December 1938. When the war broke out, her father was interned, and Eva served in the National Fire Service.
---
Evelyn Grapek
Evelyn Grapek was born in 1928 in Berlin, Germany. She fled with her family at age 10. She now lives in Florida.
---
Judith Bihaly
Judith Bihaly was born in 1934 in Budapest, Hungary. Bihaly survived by being hidden in a Catholic girls' school when she was nine; her twin brother Andrew survived by being hidden in a juvenile detention center. They didn't know that they were Jewish. She now lives in New Jersey.
---
Roger Wolman
Roger Wolman, born in Paris in 1938, survived the Holocaust as a hidden child in France. He is one  of the children of Izieu ,where he took refuge in November, 1943, with his older brother, Henri Wolman, and his cousin, Henri Kaufman. The three left the Maison d'Izieu five months before the roundup of adults and children sheltered there in April of 1944.
---
Larissa Cain
Larissa Cain was born in Sosnowiec, Poland in 1932, her family moved to Warsaw. They were incarcerated in the Warsaw ghetto in 1940. Cain escaped the ghetto in 1943, witnessed the Warsaw ghetto uprising in 1944, and spent the remainder of the war in hiding.
---
Renée Zelany
Renée (Zilberbaum) Zelany was born in 1934 in Paris. Her family fled Paris on the night of the round-up in July 1942 and Zelany was hidden with false identity in Vibraye, France during the war.
---
Michel Gerstenhaber
Michel Gerstenhaber was born in Metz in 1935. At the start of the war, the family took refuge in Saint-Etienne. After the Vél d'Hiv roundup, their parents decide to hide them in a village in Haute-Loire with their grandmother, with new identities.
---
Guiora Markowicz
Guiora Markowicz is a child survivor from France.
---
Marie Steinaway
Marie (Dorfman) Steinaway, born in 1936 in Brussels, fled with her family from Belgium to France. She was deported with her mother and sister to Gurs concentration camp, escaped with members of the French Underground, and was hidden in a nunnery and farmhouse. Steinaway immigrated to the United States in 1947 and lives in Florida.
---
Ella Kanner
Ella Kanner was born in 1930 in Zloczów, Poland. She escaped from the ghetto and went into hiding.She now lives in Florida.  Source: https://www.ushmm.org/online/hsv/person_view.php?PersonId=4988682
---
Miriam Klein Kassenoff
Miriam Klein Kassenoff was born in Košice and escaped from Slovakia in 1941 with her parents at age 5, fleeing through seven European countries. Miriam is the Founding Director at the University of Miami Holocaust Teacher Institute.
---
Johnny Pekats
Johnny Pekats is an Auschwitz survivor.
---
Fanny Slonim
Fanny Slonim was born in Paris in 1935 to parents who left Poland. She survived the war with a sister, living under false identity. Her mother and baby brother were murdered in Auschwitz. She currently lives in Florida.