PaleyIMPACT: The Media's Role in Combating Holocaust Denial, Misinformation and Antisemitism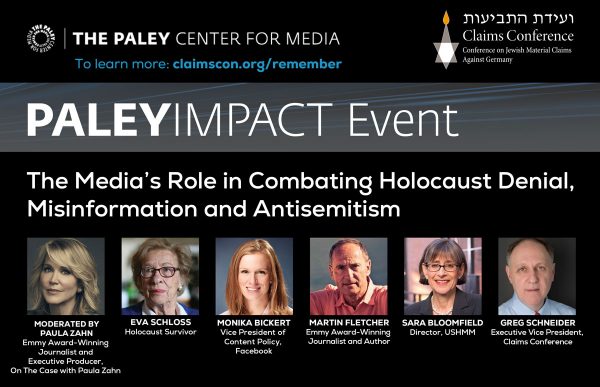 Viewers in the U.S., watch the program on Yahoo.com
Viewers outside of the U.S., watch the program on YouTube
Journalists, educators, and financial and political strategists gather for PaleyIMPACT: The Media's Role in Combating Holocaust Denial, Misinformation and Antisemitism, on January 27, 2021, moderated by Paula Zahn, to discuss why Holocaust denial and misinformation are spread online, and how the media can help change that situation. Maureen Reidy, Paley Center President and CEO, offers opening comments. Topics include: if the media has sufficiently addressed "the staggering gap" in Holocaust knowledge and awareness among US Millennials; why misinformation and antisemitism are being spread online; the importance of Holocaust education and remembrance in combatting ignorance and hate online.
---
Moderator: Paula Zahn
Nine-time Emmy award-winning journalist Paula Zahn is the executive producer and host of Investigation Discovery's On The Case with Paula Zahn and host of WNET's weekly arts and culture multi-platform showcase, NYC-Arts. On The Case is one of the longest running investigative crime series on ID.
Zahn began her journalism career in local news, working for stations in Dallas-Fort Worth, San Diego, Houston, Boston and Los Angeles. She was first introduced to national audiences as an anchor for the news segments on ABC News' Good Morning America. She went on to host shows for CBS News, Fox News and CNN.
Zahn's many years of reporting have not only won her the public's trust, but many prestigious honors, including six Gracie Awards, two National Headliner Awards, and recognition of her career reportage from the Museum of Television and Radio. Zahn has also been recognized by The Albert Einstein College of Medicine, Beth Israel Medical Center, and the Congressional Families Action for Cancer Awareness among others, for her indefatigable work in raising awareness of cancer prevention and treatments.
Zahn is a member of the WNET Board of Trustees and on the Board of Governors of the Alzheimer's Drug Discovery Foundation.
---
PARTICIPANTS
Eva Schloss is a Holocaust survivor, author, and speaker. She lectures widely in the United States, Europe, and Australia about the Holocaust and its consequences. Her story is also told through the popular play by American playwright James Still, And Then They Came for Me: Remembering the World of Anne Frank, at which she often holds question-and-answer sessions.
In 1996, she filmed a video testimony for the USC Shoah Foundation's Visual History Archive.
She survived escape from her homeland in Austria, two years in hiding, capture on her 15th birthday, nine months in Auschwitz-Birkenau death camp, repatriation in Holland, the death of her beloved father and brother… and the poison of bitterness, the burden of grief, the integration of loss.
Forty years after the end of World War II, Eva began to share her story. She has since written two books and spoken to more than one thousand audiences about her experiences. In 1999, Eva joined United Nations Secretary-General Kofi Annan signing the Anne Frank Peace Declaration, along with a niece of Raul Wallenberg, a Schindler-like hero who rescued thousands of Jews in Budapest. Eva joins many courageous individuals who work tirelessly to end the violence and bigotry that continue to plague our world.
---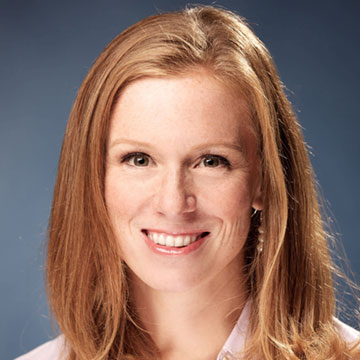 Monika Bickert is Facebook's Vice President of Content Policy. Her global team manages the policies for what types of content can be shared on Facebook and how advertisers and developers can interact with the site. Monika originally joined Facebook in 2012 as lead security counsel, advising the company on matters including child safety and data security. Prior to joining Facebook, Monika served as Resident Legal Advisor at the U.S. Embassy in Bangkok, Thailand, where she specialized in Southeast Asian rule of law development and response to child exploitation and human trafficking. She also served as Assistant United States Attorney for 11 years in Washington, DC, and Chicago, prosecuting federal crimes ranging from public corruption to gang-related violence.
Monika received a BA in Economics and English from Rice University and a JD from Harvard Law School.
---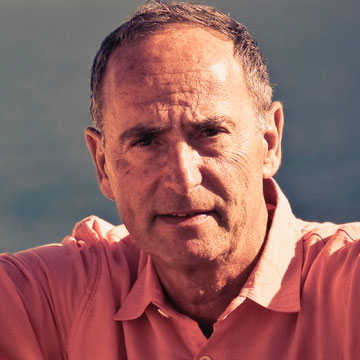 Martin Fletcher was bureau chief and correspondent for NBC News in Israel for three decades. He left to write books and work as a freelance special correspondent with NBC and PBS. Winner of numerous broadcasting awards including five Emmys, he has written two non-fiction books, including Walking Israel, winner of the National Jewish book award, as well as four novels. The most recent, Promised Land, was a finalist in the National Jewish Book Award for fiction.
---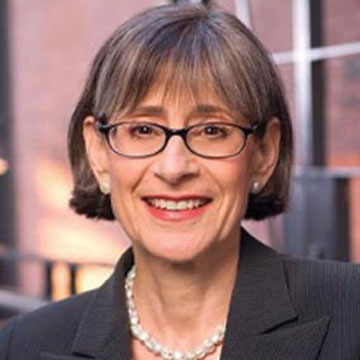 Sara J. Bloomfield has led the United States Holocaust Memorial Museum for 20 years, working to build a global institution that raises Holocaust awareness, deepens understanding of the lessons of the Holocaust, confronts denial, and advances genocide prevention. She serves on the International Auschwitz Council and is a recipient of the Officer's Cross of the Order of Merit of the Republic of Poland and five honorary doctorates. She joined the planning staff of the Museum in 1986 when it was a project in development and served in a variety of roles before becoming director in 1999. Originally from Cleveland, Ohio, Ms. Bloomfield holds a bachelor of arts degree in English literature from Northwestern University, a master's degree in education from John Carroll University, and has studied business administration at the graduate level.
---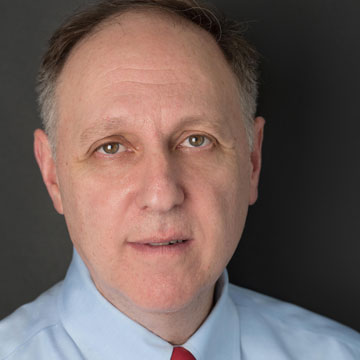 Greg Schneider was appointed Executive Vice President of the Conference on Jewish Material Claims Against Germany (Claims Conference) in 2009. A passionate advocate for Holocaust survivors, he joined the Claims Conference in 1995 as an assistant to the then Executive Vice President, becoming Director of Allocations and Chief Operating Officer.
Mr. Schneider has overseen the creation and implementation of several Claims Conference individual compensation payment programs for Jewish victims of Nazism. Chief among these was the Program for Former Slave and Forced Laborers, which paid $1.6 billion to 173,000 Holocaust survivors in 87 countries, the result of distributing and processing applications in eight languages, working with hundreds of local organizations worldwide that assisted applicants, and helping document tens of thousands of claims that otherwise would have been deemed ineligible. Mr. Schneider also guided the creation of many additional programs to compensate victims such as the victims of Nazi medical experiments, former refugees to Switzerland, survivors of the Nazi occupation of Budapest, first-ever one-time payments to Nazi victims in the former Soviet Union, child survivors, and Kindertransport survivors.
He has overseen negotiations with the German government that have substantially liberalized eligibility criteria for direct compensation programs, fundamentally altering their contours and enabling tens of thousands of additional victims to receive payments.
In addition, under his leadership, the Claims Conference is a leader in funding Holocaust education from teacher training programs to archival preservation and accessibility to Holocaust film. Further, the Claims Conference has released a series of Holocaust Knowledge and Awareness Studies globally. These studies have been receiving global media attention due to results showing a general lack of Holocaust knowledge and have led to growing momentum for greater Holocaust education in the United States, Canada and now Austria. Mr. Schneider received his BA in Near Eastern and Judaic Studies and his MA in Jewish Communal Service at Brandeis University. He earned a Master in Public Policy at Harvard University's John F. Kennedy School of Government.
---
Host: Maureen J. Reidy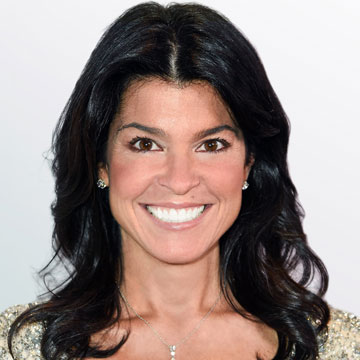 Maureen J. Reidy is a seasoned executive with more than twenty years of experience, having recently served as CEO of The Argus Group, a full-service strategic marketing agency that served a cross section of blue chip entertainment, media, sports, and municipal clients. Previously, Ms. Reidy served as Chief Operating Officer of IMG Fashion, where she was responsible for the day-to-day worldwide operations and was charged with expanding its portfolio of media assets. Prior to IMG, Ms. Reidy was selected by Mayor Bloomberg to join his administration and served as CEO of NYC Big Events and as the City's Chief Marketing Officer.
She also served on the NYC Economic Development Advisory Council, the Mayor's Commission on Latin Media & Entertainment, and also served as Chief Operating Officer of NYC Host Committee for the 2004 Republican National Convention. Before joining the Bloomberg Administration, Ms. Reidy worked for The Miss Universe Organization, a joint venture with CBS. Ms. Reidy serves on the Board of Directors for the VH1 Save the Music Foundation and the Memorial Sloan Kettering Dream Team. She was named by Crain's New York Business as one of the magazine's "40 under 40."
---
Learn more about Claims Conference Holocaust Knowledge and Awareness Initiatives