Career Opportunities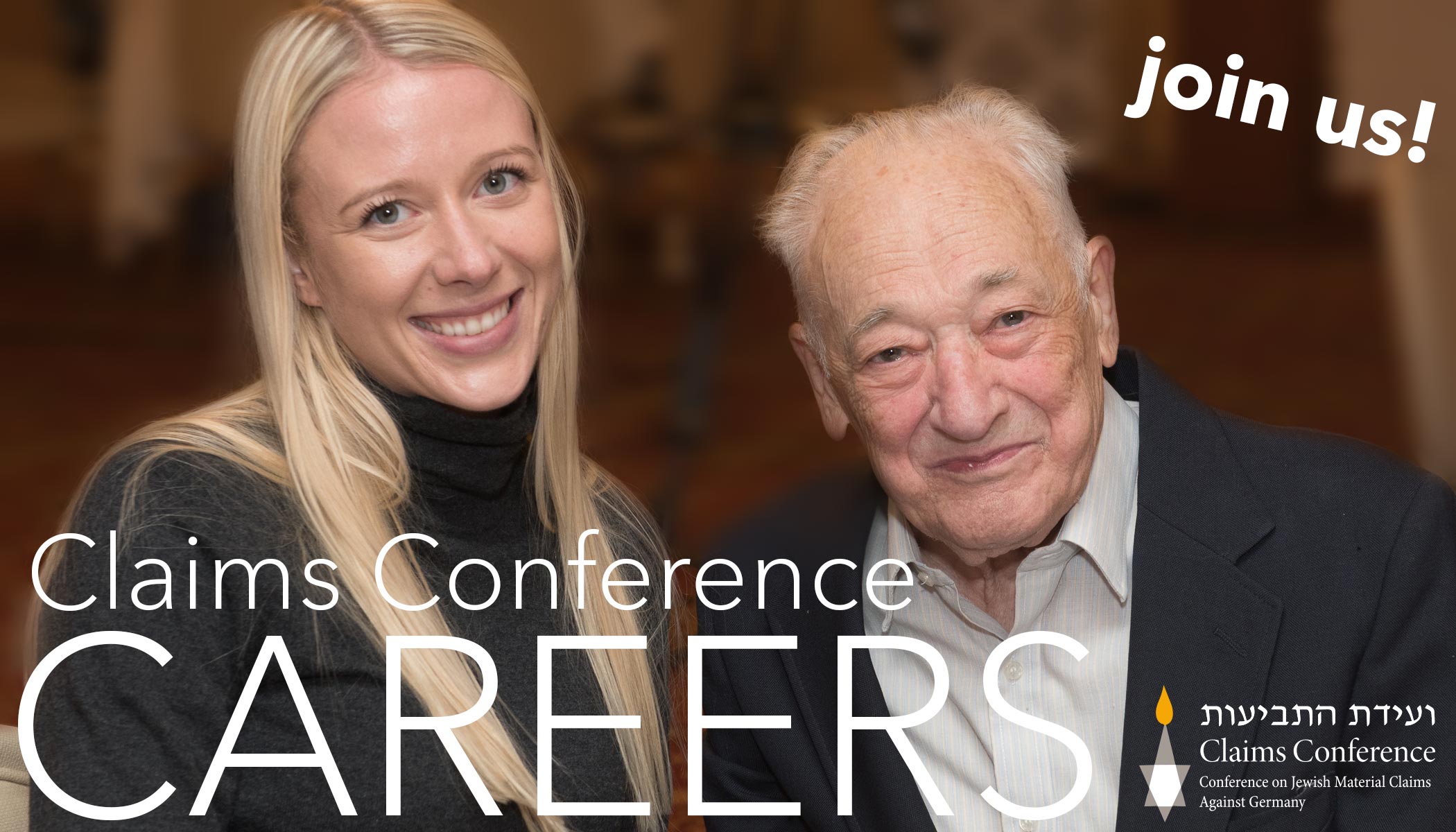 The Claims Conference is a global, non-profit organization committed to providing a small measure of justice to Holocaust Survivors.
Staff contribute to the organization's unique mission of advocating for Holocaust survivors and providing them with payments and assistance, promoting education and remembrance, and pressing for the restitution of assets lost during the Holocaust.
Our headquarters are in New York while the 200+ social service agencies we fund are located in 47 countries across 6 continents.
In 2018, the Claims Conference will distribute approximately $400 million in direct compensation and nearly $500 million in grants that provide support t0 over 130,000 Survivors worldwide, including in-home nursing care, hunger relief, medical and dental programs. 
We continue to actively negotiate with the German government to expand funding criteria, such as the recent recognition of Algerian Survivors, enabling them to receive compensation for their experiences for the first time in history. At the Claims Conference, we honor history while making history.
Current available career opportunities at the Claims Conference:
All positions listed below are in our New York office:


---
The Claims Conference is an equal opportunity employer and values diversity. We do not discriminate on the basis of any category protected by law, including (without limitation) race, religion, color, national origin, gender, sexual orientation, age, marital status, veteran status, or disability status.