Survivor Story: Stefan Tennenbaum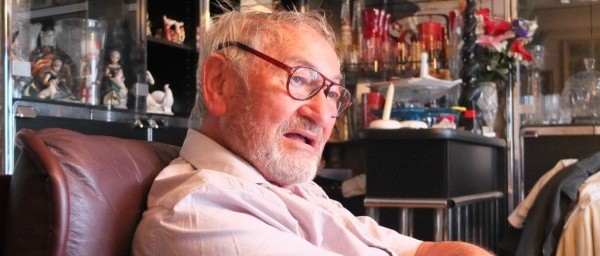 At 103, Stefan Tennenbaum still lives in his own apartment in Malmo, Sweden. Though he has pulmonary disease and needs medication, with help of a twice-monthly homecare worker, Stefan is able to remain safely on his own.
Stefan grew up in the city of Lwow, Poland (now Lviv, Ukraine).  In 1941, he, his parents, and four brothers and sisters were incarcerated in the city's ghetto. Soon, Stefan was taken to the Janowska labor camp, where he had to crush gravestones for street construction, and also bring bodies to the crematorium. "Thanks to my youth and mental health I was able to survive," Stefan said.
In early 1944, Stefan escaped from Janowska, hiding in the nearby forest. He was saved by Ukrainian farmers, who brought him food. He then moved from farm to farm until the Soviet Army liberated the area that July. He is the only one from his family to survive; everyone else was killed in the ghetto.
He met his wife, Helena, also a Holocaust survivor, in Wroclaw after the war. They moved to Sweden in 1969; she died in 1985. Stefan has a good relationship with his two sons, and one of them comes to help twice a month.
Stefan is able to care for his day-to-day needs himself. He receives homecare help, which includes food shopping and light house-cleaning, twice a month from the Jewish Community of Malmo, funded by grants from the Claims Conference. He has a strong relationship with his aide, and waits for her visits with eagerness. He also receives a pension from the Article 2 Fund. Stefan gratefully expressed his appreciation to the Claims Conference for the assistance he is receiving.