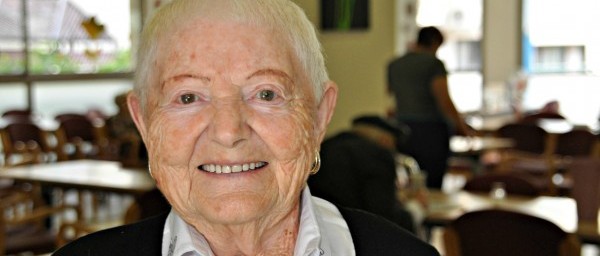 Perla Segen was 17 when the Germans reached her hometown of Chelm, Poland in 1939. When her husband was drafted by the Soviet army, she was newly married with a newborn daughter. She was married and had a newborn daughter, and her husband had been drafted by the Soviet army.
She managed to cross the border and fled to Belotserkovsk, Ukraine, but her mother, father, and four sisters weren't able to escape and were sent to Auschwitz. They never returned. "I was lucky to have fled," Perla said.
Perla had avoided being sent to the death camps, but she was left alone with a baby, with no family or friends, in the city of Dnepropetrovsk. They were hungry and cold, but Perla and her daughter survived, and her husband, Srol Nikovitz, returned safely from his military service.
Perla, Srol and their four children immigrated to Israel in 1960, starting their life anew in the Jewish state. They were full of hopes and dreams, but here, too, they were met with poverty and with an ongoing battle to work and provide for their children. Perla's husband always said, "I'm willing to work hard, but I don't want any money or compensation for my family's blood." Their family grew to include 11 grandchildren and 26 great-grandchildren.
In 1989 Perla's husband died, and she was left in her small one-room apartment located between the city of Jaffa and Bat Yam. It's a small apartment, without an elevator and without any happiness. Three days a week she receives homecare subsidized by the Claims Conference and the Israeli government. She has also received a one-time payment from the Claims Conference Hardship Fund.
Perla's main source of joy is her daily visit to the Zahalon Geriatric Medical Center and Day Center in Jaffa, which she has been visiting for five years. The Claims Conference contributed funding to establish Zahalon and ongoing grants support daily visits by Shoah survivors. "This is the only place where I see real light. I enjoy it here so much, I do some exercise and go on trips," Perla said. "I love people. Being with nice people makes me feel that life is worth living and that the world is so beautiful!"
On Israel's Independence Day, Perla lit a memorial candle at a special ceremony at Zahalon, and said, "We have not forgotten, we shall not forget, and we will never allow there to be another Shoah."