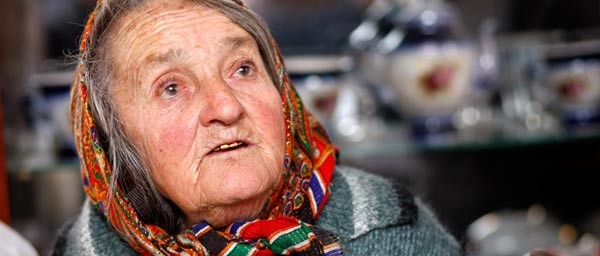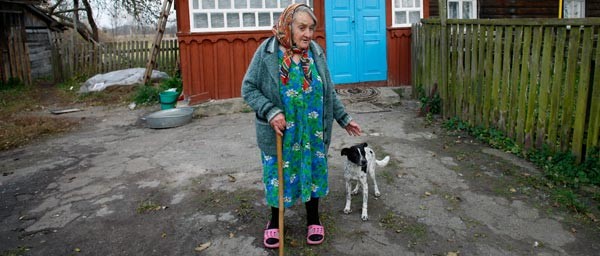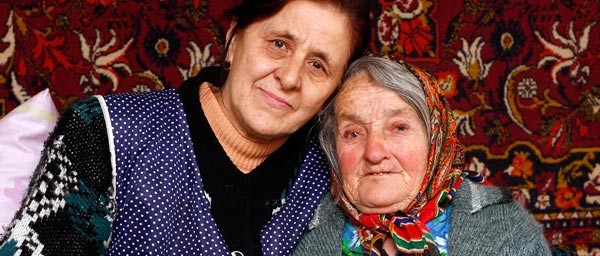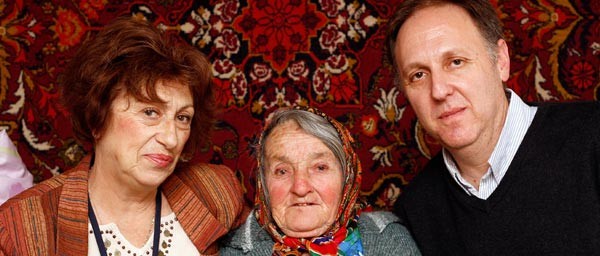 Sofia Karakots was born in 1927 in a shtetl near Sadki, Ukraine, the only child of an observant Jewish family.
In 1941, Nazi forces killed all the men in the village, including Sofia's father. Sofia and her mother were transferred to the Zhitomir ghetto, where they lived in dire poverty with her uncle's family. As the situation worsened, Sofia's mother escaped the ghetto to search for food. While her mother was away, Sofia witnessed the murder of the rest of her family, shot dead in a ravine. She escaped and ran back to her village to look for her mother, but never found her. Alone and frightened, she wandered from village to village seeking help, but none of the local Ukrainians would take her in. She finally found refuge in a small village where she worked for different families, earning her food and a place to sleep. After the war, Sofia worked as a bookkeeper for a collective farm for 40 years until she retired in 1983, the year her husband passed away. They had no children and her whole family was murdered by the Nazis.
Today, Sofia is the last living Jew in Sadki and there is little evidence of the rich Jewish life that thrived there before the Holocaust. She lives alone in a small run-down house with no plumbing and suffers from serious health problems leaving her unable to walk beyond her garden. Her state pension is only $120 per month.
With Claims Conference support, a local social welfare agency called Hesed Shlomo provides Sofia with urgently-needed medical and in-home care as well as food and winter relief.  With administrative services provided by the American Jewish Joint Distribution Committee, the Hesed also helped Sofia apply for a Central and Eastern European fund pension from the Claims Conference which provides Sofia with an additional €260 per month, money she urgently needs to survive.