Caring for Holocaust Victims in Romania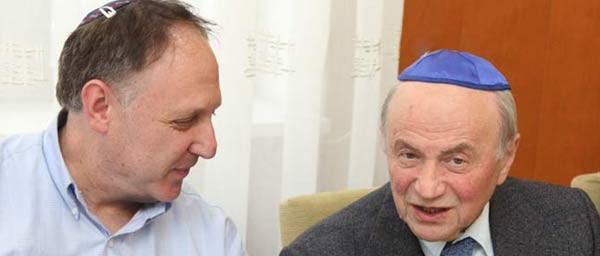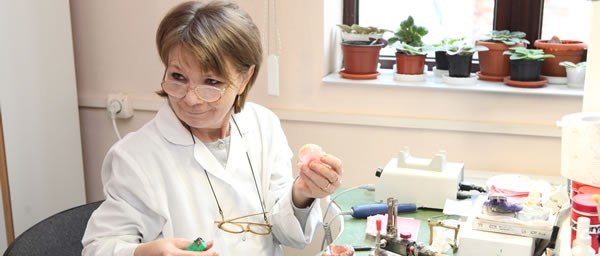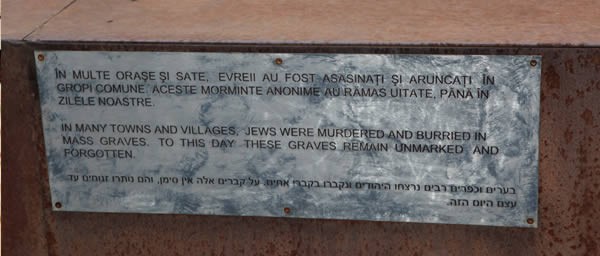 *Please note, this article was published in May 2015. Compensation amounts and country statistics may have changed since that time. 
Executive Vice President Greg Schneider reflected on a visit to Romania:
I had the privilege of meeting Romanian Holocaust victims in a few different settings, along with some of the people who aid them with funding from the Claims Conference. Our partner in the country is the Federation of Jewish Communities of Romania (FEDROM) and our efforts are supported by the American Jewish Joint Distribution Committee (JDC).
In 2010, the Claims Conference funded homecare to 92 Nazi victims in Romania.  Today, we provide homecare to more than 900 Holocaust survivors, one of whom is Ana Negru, who allowed us to visit her Bucharest apartment. Born in Arad in 1921, Ana was expelled from high school for being Jewish and forced to wear the yellow star.  Her family was allowed to live in only one of the rooms of their house, and as Jews received only one-fifth of the food rations allotted to other Romanians.  Her father was taken to a Transnistria labor camp for three years.
Ana is divorced and without children.  She is almost blind, suffers from heart problems and arthritis, but most importantly is confined to bed because her bones are so brittle that she has suffered multiple fractures.  To never be able to get out of bed is a cruel destiny.  Imagine compounding that with a total lack of family.  Now, imagine all those problems and that you have barely any financial resources to provide care for yourself and you live in the harsh reality that is Romania in 2015.  Whatever little government support you might think is provided for such people, the reality is worse!
However, what amazed me most was the total disconnect between Ana's situation and her disposition.  It happens that Ana was an anchor (in several languages) for Radio Romania during her working years and although I didn't get to all of her languages, her German and English are flawless.  As such, I was able to really get a big dose of her big personality.  She is funny, charming and inquisitive.  She wanted to know about my life, discussed American politics, and talked about great works of literature.  She was happy to share her wartime experiences but never once bemoaned her current health situation.  She repeated her gratitude for all that we do and especially her homecare workers but never complained once – never referencing the fact that she is blind and will never again leave her bed, let alone her apartment.
With funding from the Claims Conference, Ana receives nursing care 16 hours per day, 5 days per week.  FEDROM also uses Claims Conference funding to provide Ana with medicines, food and winter relief. Ana received a payment of €2,556 from the Hardship Fund.
Clearly, we've done a lot to recognize Ana's experiences as a Nazi victim. And yet, sitting next to her, I wanted to do so much more.
We visited FEDROM's medical center, where survivors and others can receive a range of medical care, and had lunch with members of the Association of Romanian Jewish Victims of the Holocaust.  These survivors were in camps and ghettos.  All 340 such survivors receive the Claims Conference pension, acknowledging that the Claims Conference had negotiated an increase to €320 per month (about $370 per month).  As I experience in so many places, one of the main priorities of this group was educational programs about the Shoah.  They brought me to the Holocaust Memorial in Bucharest, which was dedicated in October 2009, and is a stark reminder of the murder of an estimated 400,000 Jews from Romania.  Romanian National Holocaust Remembrance Day is on October 9, marking the beginning of the Jewish deportation from Romania to Transnistria in 1942.
In September 1940, King Carol II was forced to resign after losing Northern Transylvania to the Hungarians.  General Ion Antonescu took power and on November 20, 1940 Romania formally joined the Axis Alliance.  The Jews from the Hungarian Transylvania area were largely deported to Auschwitz and murdered.
In the shadow of the Holocaust Memorial, one of the survivors described in harrowing detail the pogrom in Iasi in June 1941.  Romanians, in collaboration with German soldiers, went house to house demanding Jewish men gather at the local police station.  Throughout that night and the following day, Jewish men were beaten to death.  Some were forced into cattle cars, cramped and without ventilation or hydration, most died as the cattle cars slowly circled to nowhere.  When the doors were eventually opened, corpses fell out of the train.  All together, estimates are that 12,000 Jews were killed in this infamous pogrom.  I listened attentively, noting afterwards that the Claims Conference negotiating delegation has shared the details of the pogrom with the German government, as obtaining pensions for survivors of Iasi is one of our top priorities
There is one Jewish old-age home in Bucharest which, over the years has received funding for renovations from the Claims Conference beginning in 1996.  The Rosen Old-Age Home is home to about 70 Jews, many of whom are elderly Holocaust survivors.  I can say with confidence that the residents receive care, they are washed and fed, and are occupied with activities.  However, the Home is in dire need of renovations.  Simply, we have to do better.  We will be working on a plan, together with the community and JDC, in which the dignity of elderly survivors must come first.
Romanian Jews are very proud to explain that Romania was the birthplace of Yiddish theater.  First in Iasi and later in Bucharest in the 1870s, professional Yiddish theater was born. Today, the Yiddish Theater building is being complete renovated.  Similarly, the magnificent Choral Synagogue, based on the Vienna's Leopoldstadt-Tempelgasse Great Synagogue like others in Zagreb, Krakow, and Prague has been under renovation for years and will be re-opened this month.  We also visited the Grand Synagogue – also renovated and magnificent.
Each of these sites is impressive and important to the history of Romanian Jewry but as I discussed with the community, the renovation of the Old Age Home is certainly no less important.
Like so many visits to Eastern Europe, I was left with a complicated mix of emotions: deep sadness for the destruction of the rich life that was, warm connection to the small but proud existing community, determination to try to do more for the elderly survivor population who remain.
There are 1,300 Holocaust survivors who today live in Romania.  I know that the Claims Conference has touched the lives of each, markedly improving the life of each and every survivor there.  Compensation payments, homecare, food vouchers, meals-on-wheels, medicine, winter relief, home modifications and improvements all comprise a continuum of services to help Holocaust survivors that are all funded by the Claims Conference.   I also felt a deep sense of pride to be part of the Claims Conference family that is having such a deep impact on the community and a responsibility to continue and strengthen our efforts to bring dignity to elderly Jews who have suffered so much during their lives.
Related Items: