Sharing a Common Bond
The Cafe Europa program brings Holocaust survivors together
A Time to Celebrate
Holocaust survivors in New Jersey enjoy a Chanukah party at their monthly "Cafe Europa" social luncheon in December 2016.

The Samost Jewish Family & Children's Service hosts monthly social programs for survivors. With financial support from the Claims Conference, survivors enjoy a warm lunch with friends and entertainment.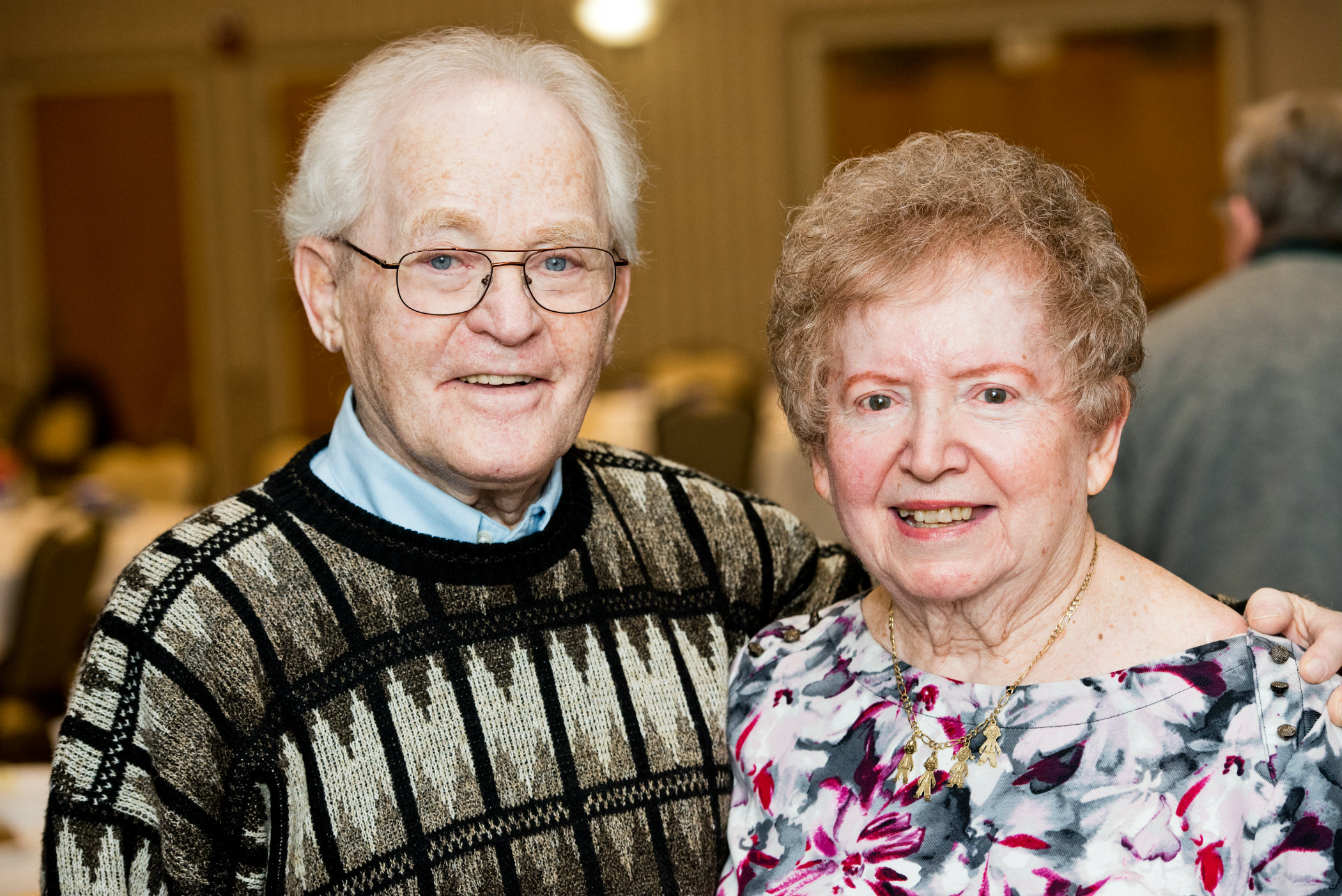 Rabbi Lewis Eron lights the menorah to start off the celebration.
Friends Who Can Relate
"The programs are eagerly awaited and well-attended," said Gail Belfer, Samost JFS director of senior services. "The gatherings ease survivors' isolation and enable them to come together with the only other people who can relate to their pasts."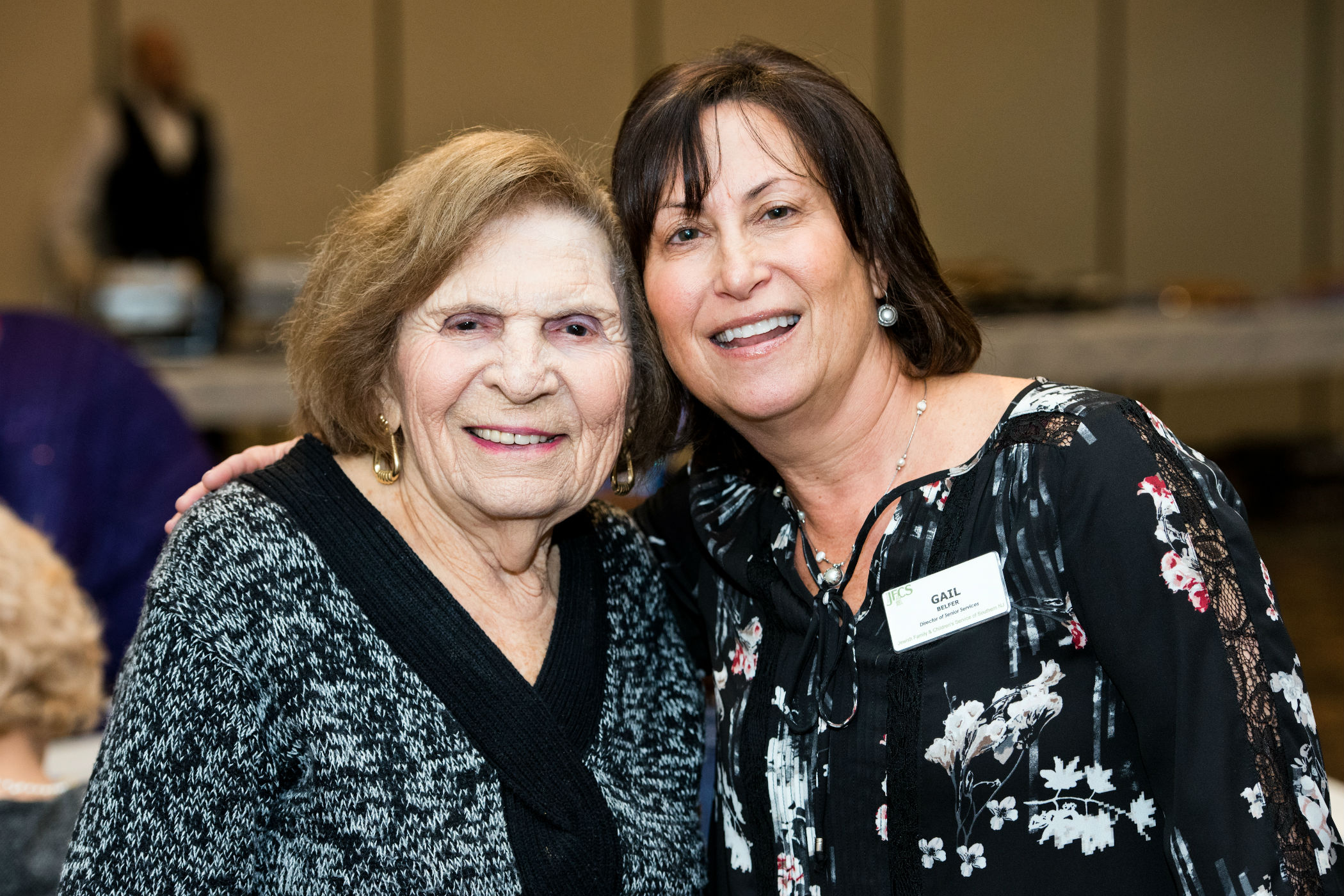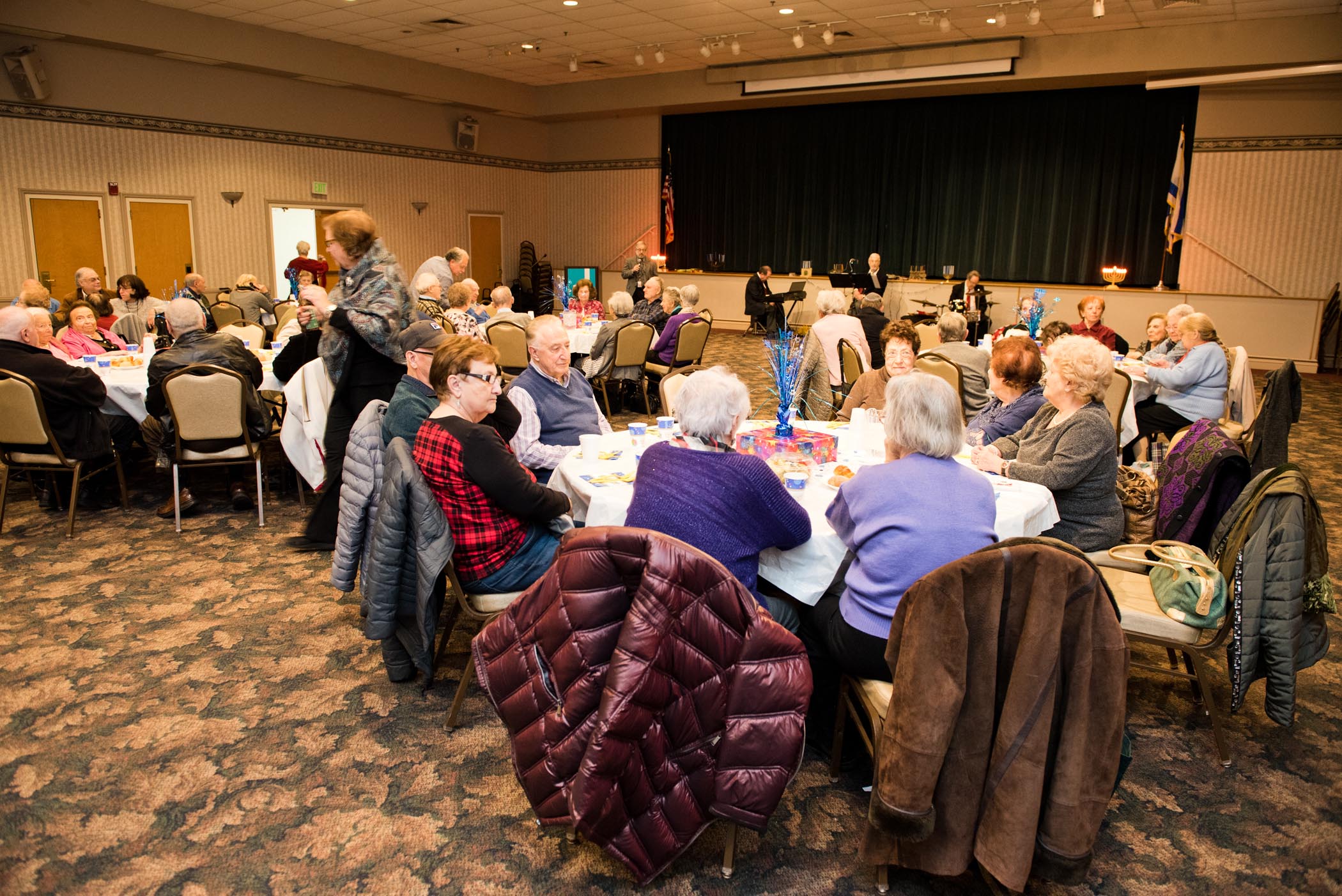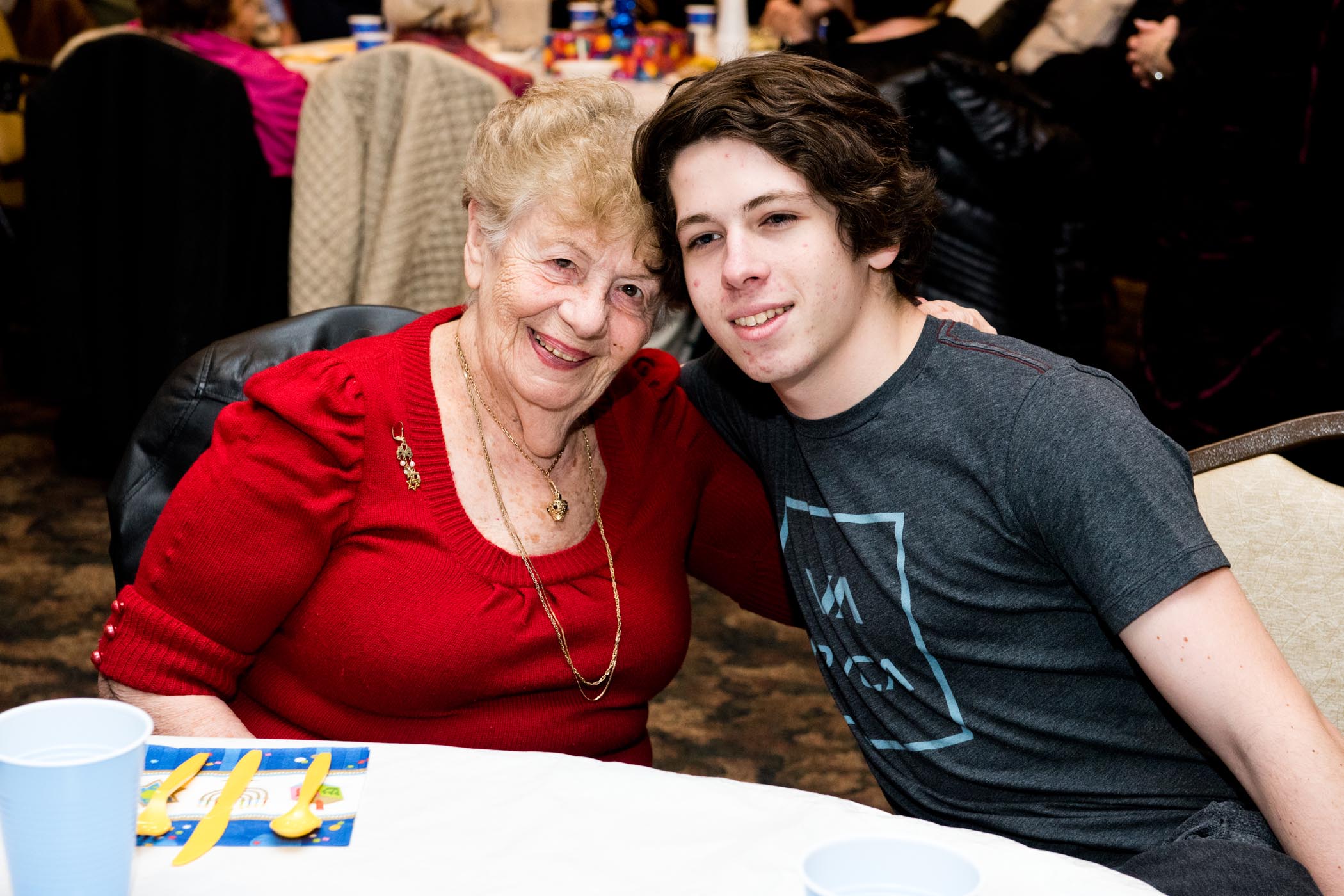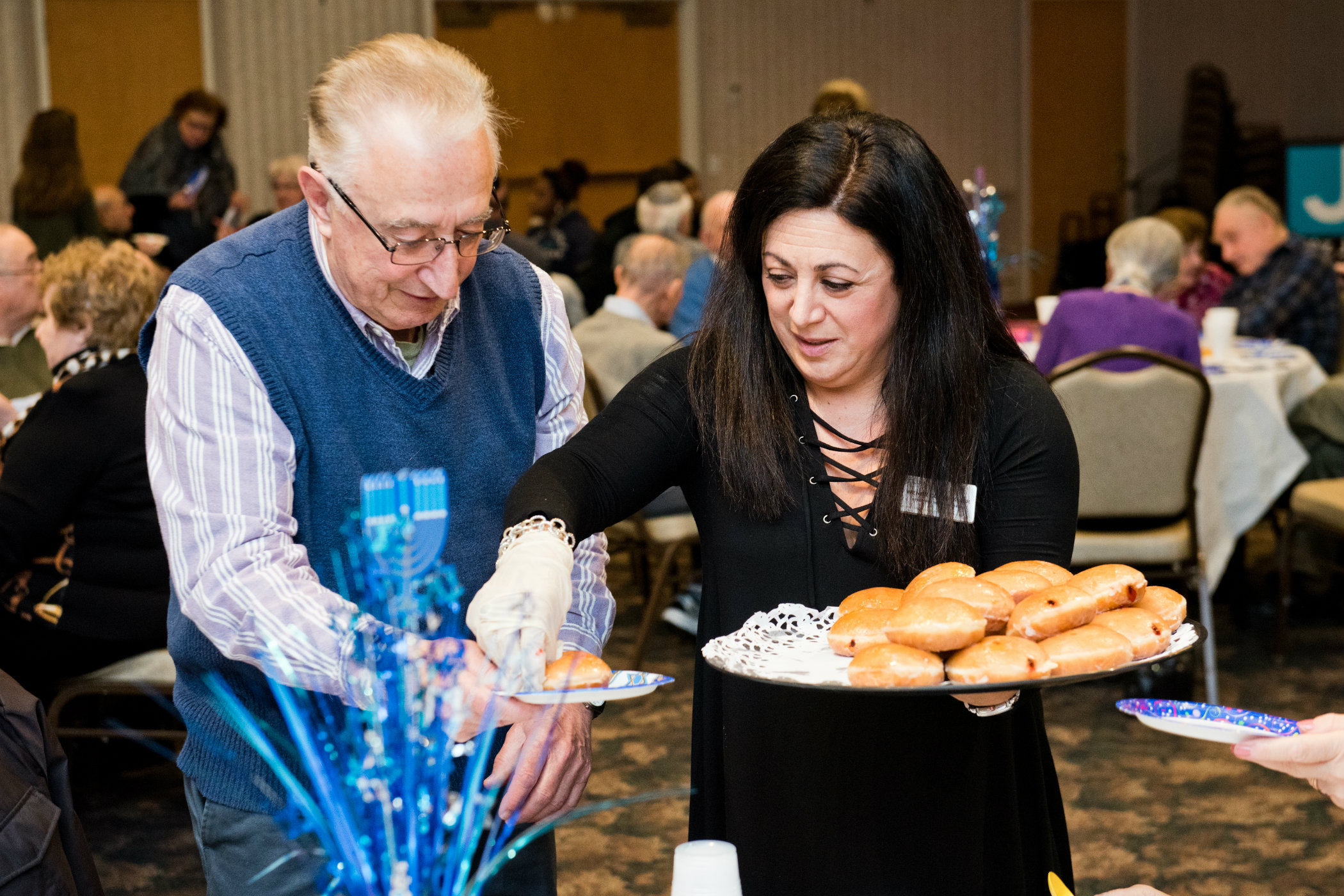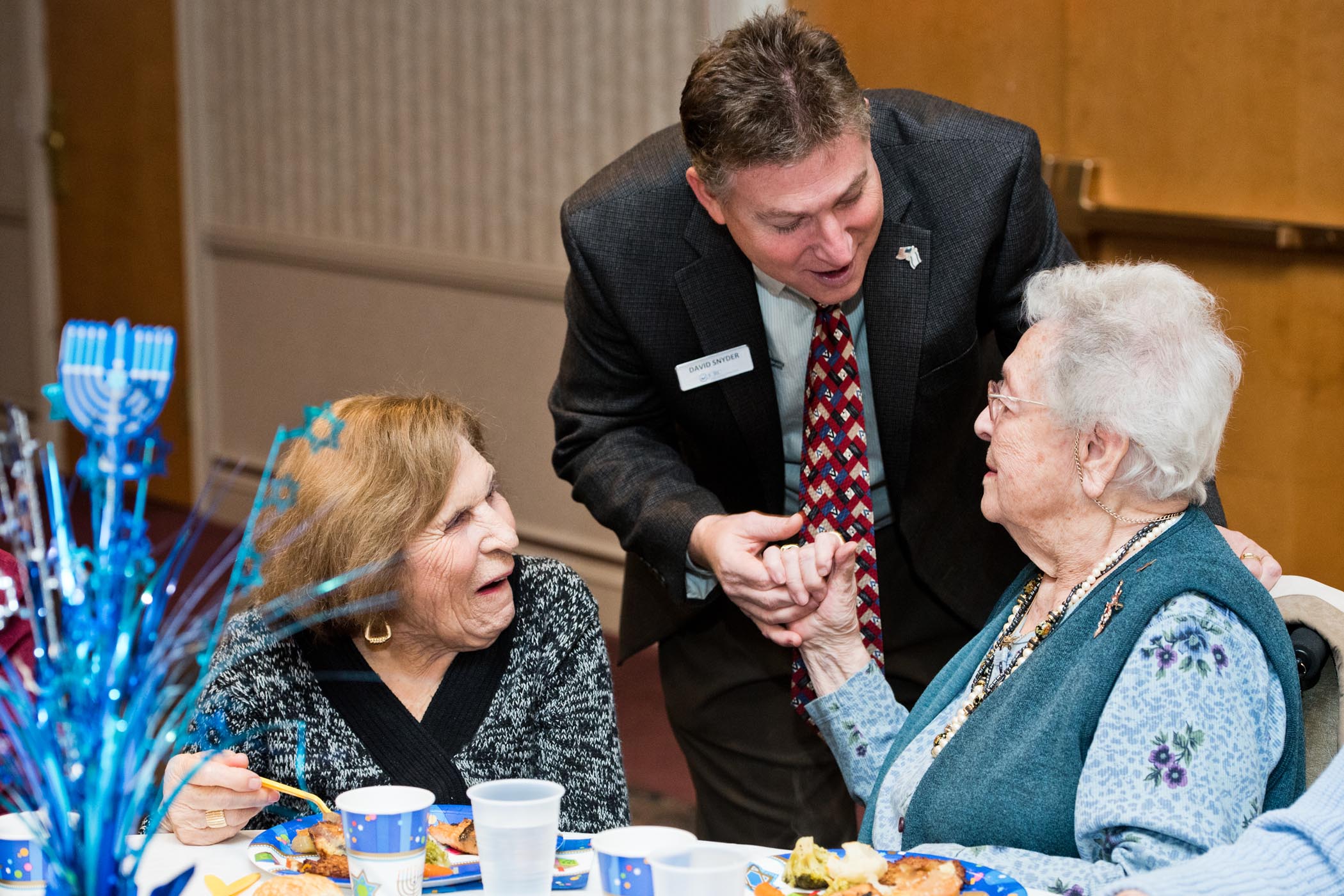 Many events include musical performances; twice yearly, local high school students attend for an intergenerational program.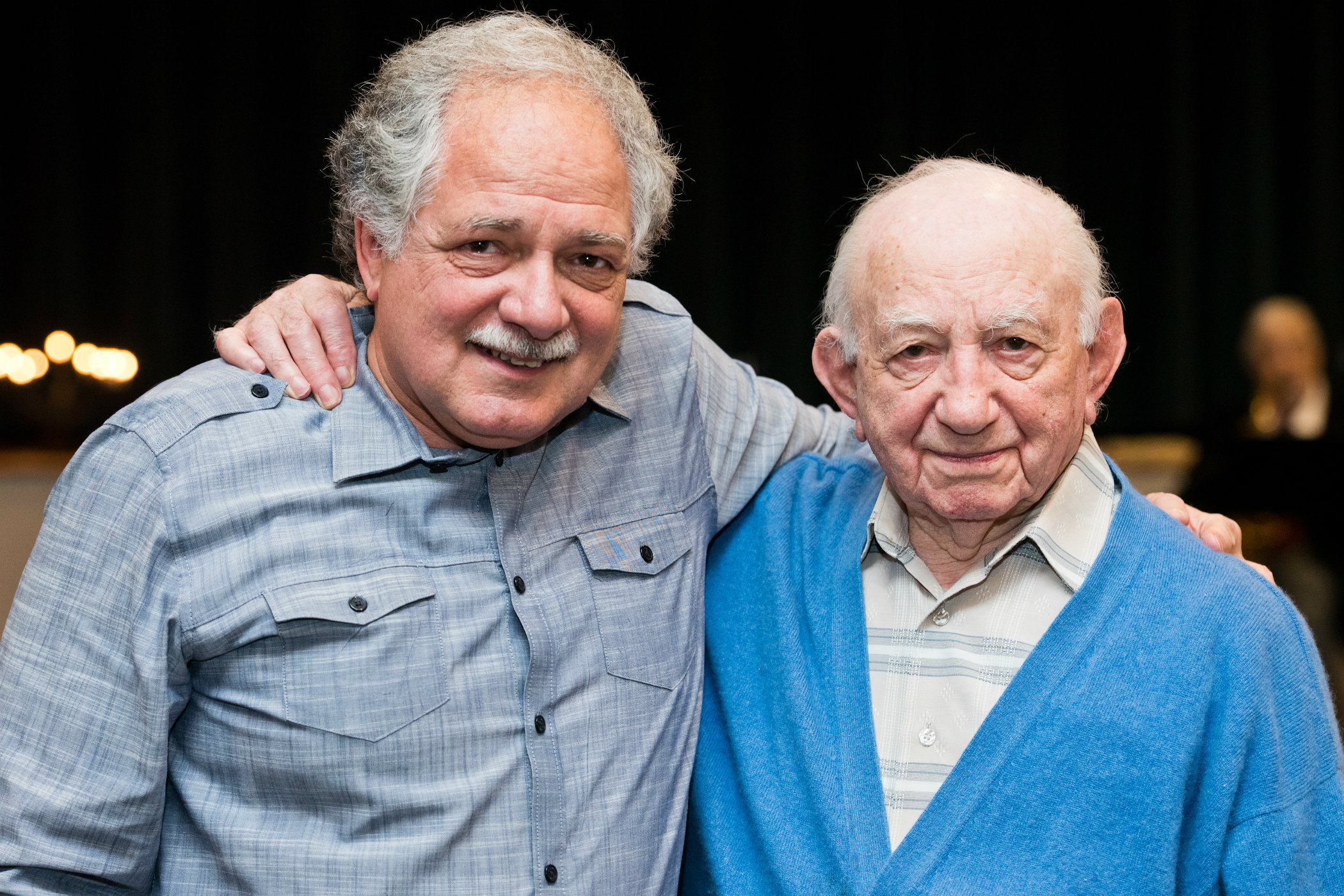 Social programs are important for the well-being of survivors, Gail said. "Because of their shared wartime experiences, they share a common bond."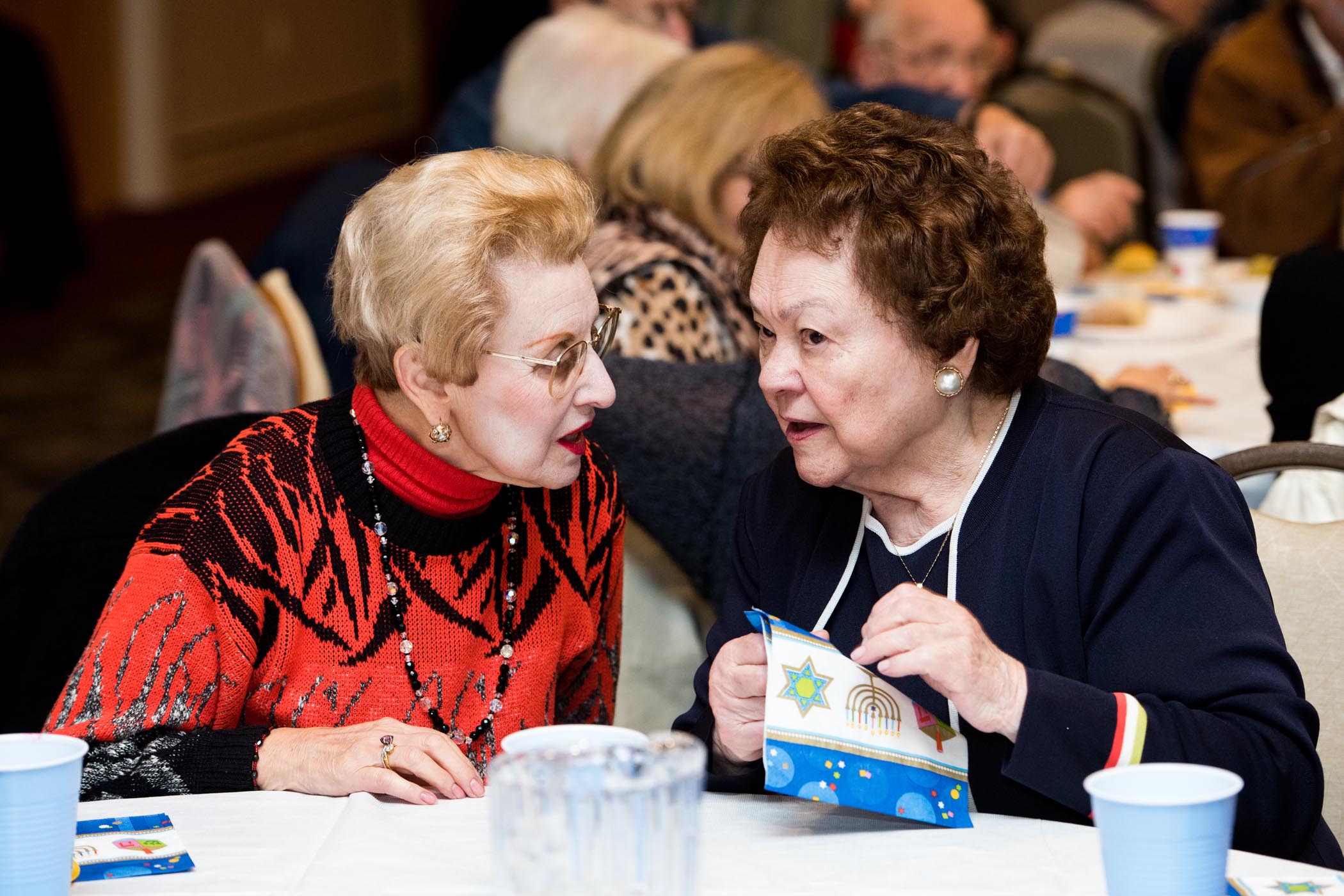 "They know they do not need to explain themselves to fellow survivors. They love to speak the languages of their early years in Europe and perhaps meet up with someone from their hometown to share memories of a peaceful time in their lives."
At Samost's programs, survivors have told Gail and other JF&CS staff that the music in Yiddish, Hebrew, and Russian helps them "feel like we are at a family simcha!"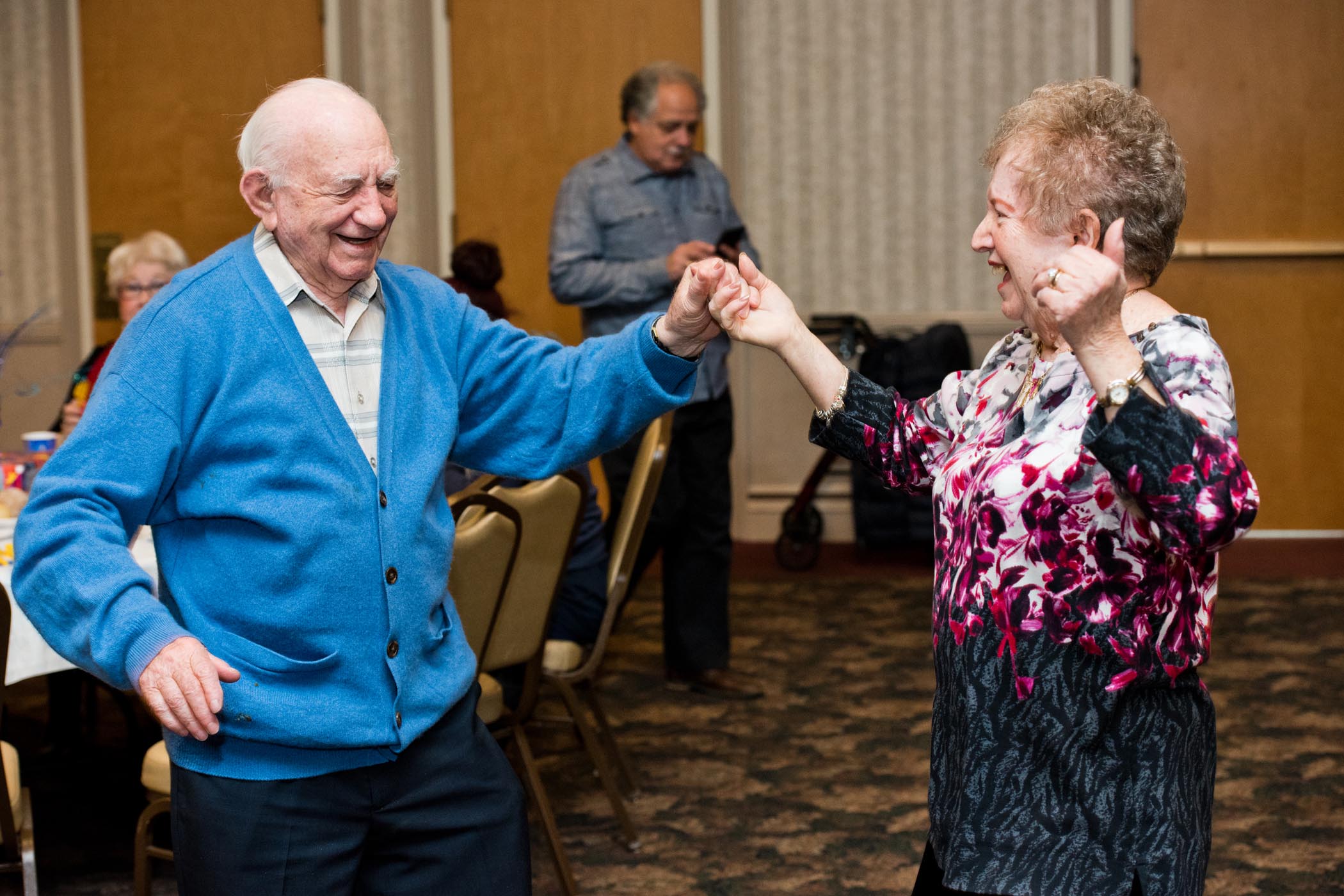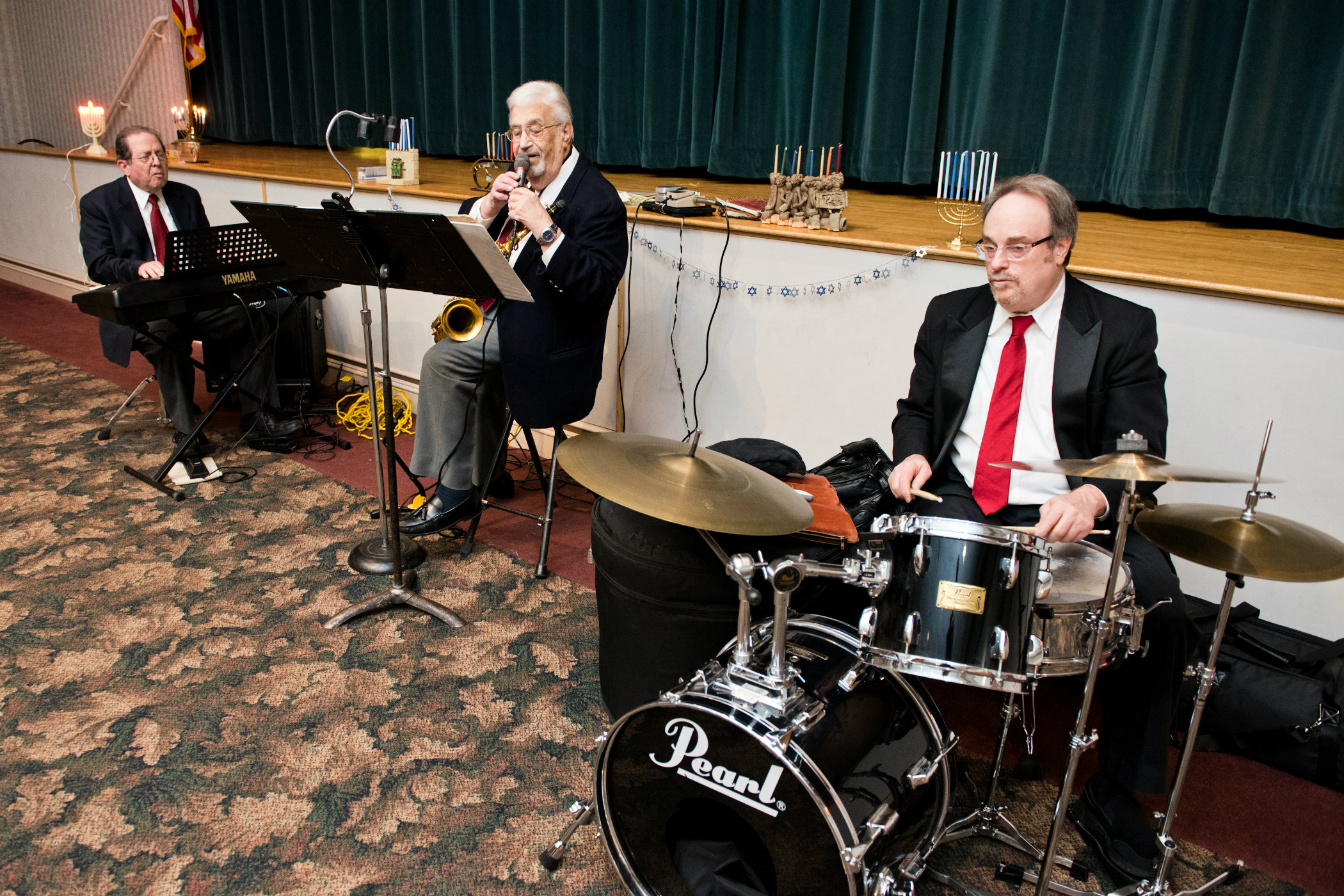 More than 100 survivors – about 50 percent of those who receive assistance from the agency – attend at least one Café Europa during the year. Some attend many.
Keeping Survivors Connected
The Claims Conference is proud to continue the vital work of connecting survivors and supports social programs like this one at 131 organizations in 30 countries around the world.